Decorate your bedroom to match your personality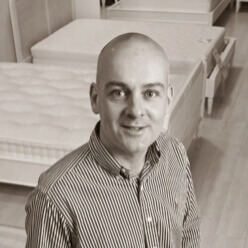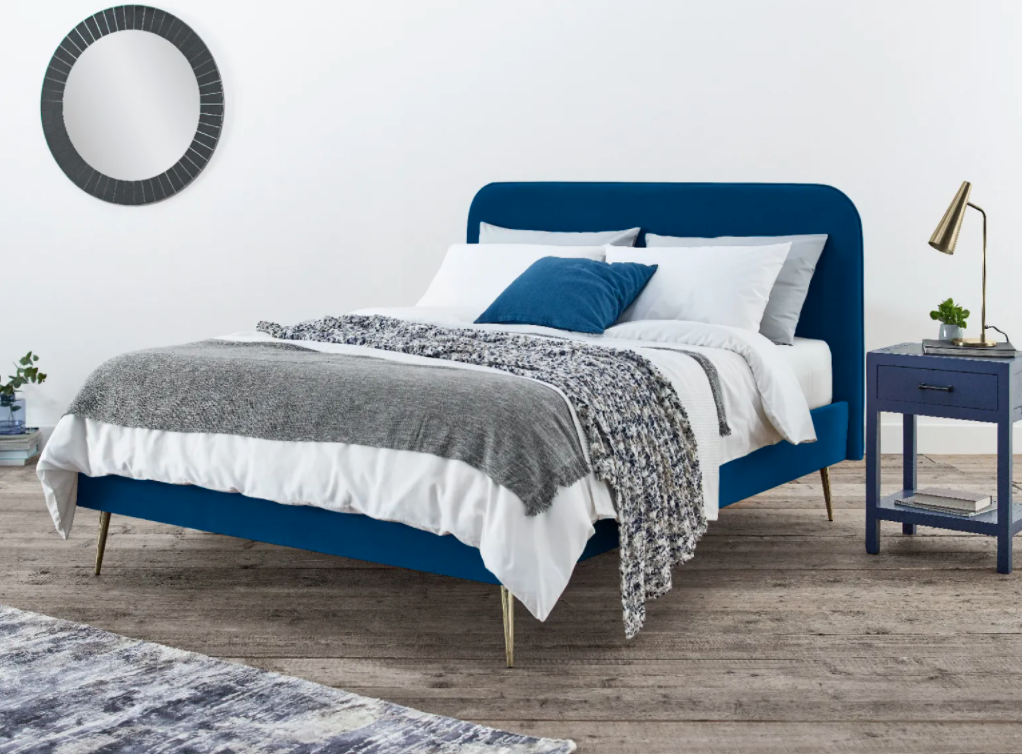 Did you know that the average person spends just about one third of their life asleep? In our humble opinion, this alone makes the bedroom the most important room of the house! But just because you're meant to have your eyes shut when you're in there, doesn't mean the bedroom should miss out on that personal touch.
We need maximum comfort from our sleeping space, with a greater sense of calm and familiarity than anywhere else in our homes. It is, after all, the most intimate room of any home, so it needs to be bursting with your personality – your very own haven that allows you to completely be yourself and relax, ready for a long and restorative sleep.
To help you decorate your bedroom to match your personality, we've put together some bedroom design ideas to unleash your inner interior designer and get you injecting a little bit of your individual joie de vivre into the décor.
But first, which colour best matches your personality?
First things first, your choice of bedroom colour has to be right for you. Different colours denote different moods and reflect different personality types, so have a good think about your favourite colours and which combinations work best for your personality.
For those after some peace and quiet after a long day, blue is the way forward. In its various shades, blue can cater for different personalities. Light blue lovers associate the colour with dreamy expanses of the sky or the sea for a strong sense of clarity, whereas navy blue conjures a deeper sense of tranquillity in a bedroom setting to the delight of deep-thinking introverts. In fact, blue is such a popular choice for the bedroom, that we've even written a blog on all things blue – have a read of our Blue Bedroom Ideas and Inspiration blog here.
Our lush forest green Bella Gatsby Upholstered Floor Standing Headboard is a great way to bring the outside into the bedroom for nature lovers.
Keeping with the calming theme, green is synonymous with the great outdoors and is perfect for anyone with passion for nature and bringing the outside in. Providing a sense of growth and replenishment, green is a fantastic choice for the bedroom as it works well to promote a restorative sleep with its natural, calming qualities. From dark deep emeralds to lighter shades of sage, green is also a fantastic base colour choice for any bedroom and can work well with a variety of other colours when it comes to soft furnishings.
Is your personality loud, proud and creative? Our Esme Classic Gatsby Ochre Storage Bed will help you make a statement that you'll never grow tired of!
If you're a bit more of an extrovert – or consider yourself to be more impulsive by nature – then a stronger colour such as a sumptuous red or rich, buttery yellow could be a bit of you. A red statement wall could be perfect if you are looking for something a little more intense to create some contrast with a lighter coloured wall. Or equally as powerful, an ochre yellow can create a warming environment associated with creativity – so, if the bedroom is where you do your best thinking, yellow could be the source of some serious new inspiration for you.
White is a brilliant canvas on which to build your personality into your space through accessories. And how can you not want to jump into our gorgeous White Liberty Rattan Wooden Bed?
And of course, it would be rude to leave white out of the mix. White represents wholeness or purity and is a common element in many bedrooms as its versatility lends itself to colourful accessories, which you could change with the seasons – as let's be honest, our moods and personalities can change with the seasons, too! You can check out some of our white bedroom inspiration and ideas here.
How can I add personality to my bedroom?
Aside from nailing your colour scheme, there are plenty of ways to generate some home décor personality in your boudoir. Bedsheets and bed throws are key accessories which you can use to reflect your personality and create the perfect sleep space for you. If you're looking to create a soft, warming and cosy aesthetic, then a chunky knitted blanket could work wonders, or perhaps you're so sports mad that you just can't go without your football team's branded bedsheets. Remember: it's your bedroom, it's all about you – there are no rules!
For accessories beyond the bed, some carefully curated plants or flowers can help to bring the outside in for those outdoorsy types, or a fully stocked bookcase could make the perfect haven for any avid reader. Posters and prints of your favourite band or film are also a great way to show your personality in the bedroom and – if you're that much of a film buff – you could even treat yourself to a marvellous TV bed to create your very open private bedroom cinema (the benefits of which you can have a mooch through here).
How do you decorate your room based on your personality?
It can be hard to know where to start if you are giving your bedroom a makeover, but focusing on your needs and your personality is a big step towards creating the sleep sanctuary you deserve! Here, we've gathered some of our favourite bedroom setups to help spur some home décor inspiration.
For those who love the decadent things that life has to offer and want to show off a little flair in the bedroom, this luxurious French inspired space will definitely spark some joy.
Centred around our Louie Dark Wooden Sleigh Bed, the statement bedside tables, perfectly placed prints and gorgeous mirror reflecting light back into the moody room, combine perfectly to create a sleep sanctuary defined by its sophistication.
If you're looking to curate something with a little je ne sais quoi then check out our blog on How to Create a French Country Inspired Bedroom for more opulent hints and tips.
Are you an extroverted introvert? Say no more – this space is perfect for those with a big personality who likes to turn heads, but enjoys having some quiet, reflective time, too. Our Emma Ottoman Gatsby Indigo Bed stands loud and proud in this minimalist but stylish boudoir, with the indigo blue upholstery working to create a deeply calming and tranquil environment. Although the ottoman storage solution and statement headboard steal the show, you can spot pinches of personality shine through in this space, from the neatly placed bedside flowers and the framed Eiffel Tower print guaranteed to have you dreaming of Paris as you drift off to sleep. Dreamy!
If you love a bit of drama, a rustic approach which utilises darker tones and natural furniture is a fabulous way to create a calming yet coolly opulent space that anyone would be proud to call their bedroom.
In this Hygge style set up, simplicity is key and focus is placed on embracing natural furniture, making our Loire Rattan Bed Frame the perfect fit. If your mind needs a clutter-free and naturally warming bedroom, then a Hygge approach is the one for you. Head on over to our Hygge Bedroom Design Inspiration blog for more!
Still stuck for ideas? Catch up on our latest Bedroom Style Trends from May 2021 and June 2021 for some fresh interior design inspiration. And remember, if you want your Time4Sleep bed to make it into the design hall of fame that is our Bedroom Style Trends feature, simply take a picture of your sleep station and tag @time4sleepuk on Instagram.