Time4Sleep Bedroom Style Trends: May 2021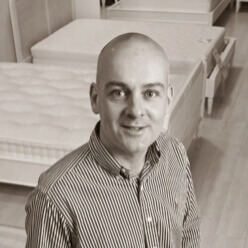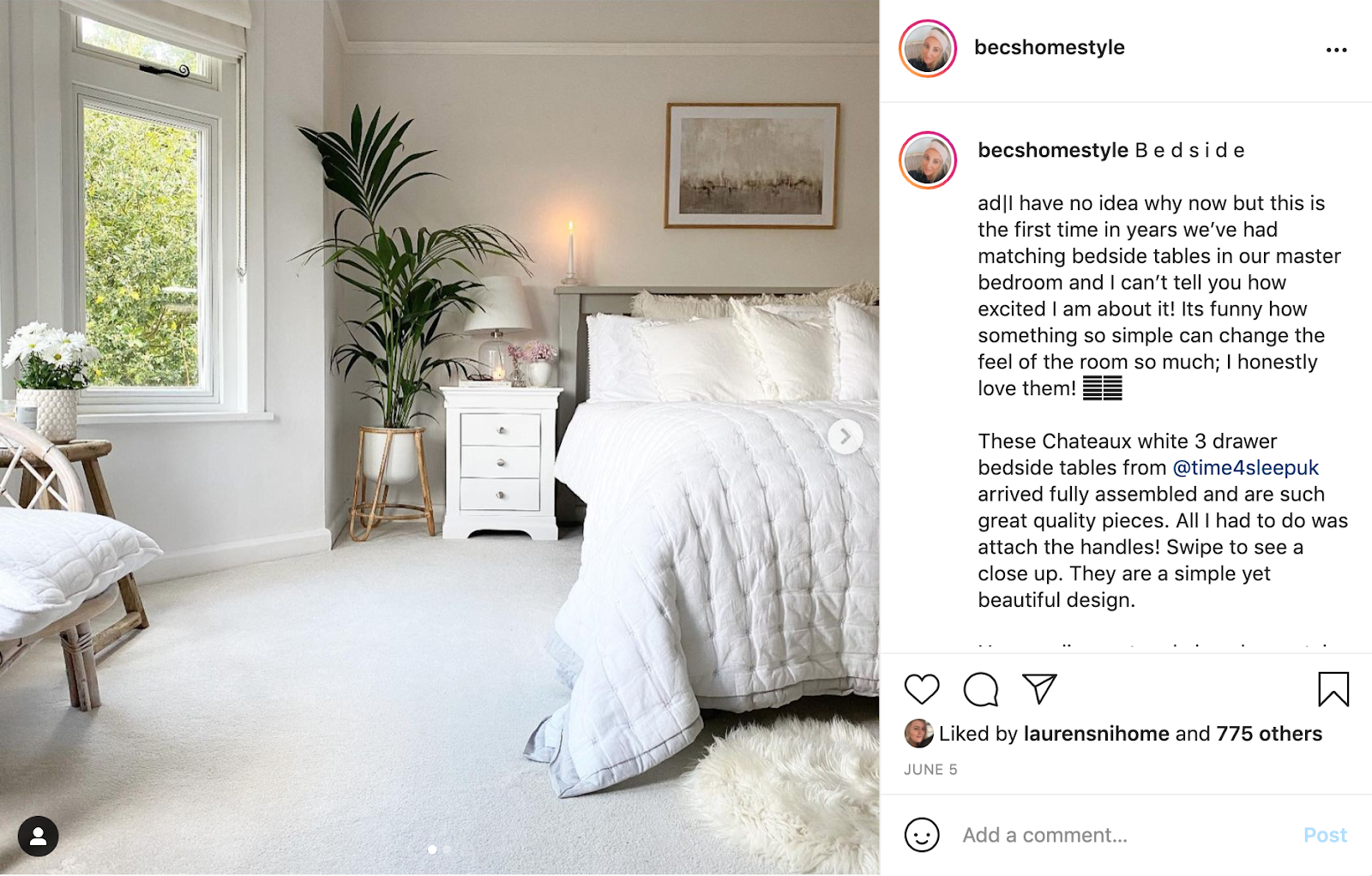 Summer is here so it's time to dust off the cobwebs and shake up your bedroom space. To give you a bit of interior design inspo, we've picked out our most stunning customer submissions from May!
Whether you're after stylish storage with an ottoman bed or a wooden bed frame to match your country chic space, we've got the perfect fit for every sleeper.
If this snap of Becs' bedroom doesn't make you want to run and jump under those plush, plump covers, we don't know what will! Her mix of creamy tones and textures work together to create an ethereal and dreamy aesthetic in this bedroom space – we can almost feel that fluffy rug between our toes just by looking at this picture.
Becs has also brought the outside in and added a green pop of colour with her gorgeous indoor plant next to the bed. Not only does it look stunning, but having greenery in your bedroom carries lots of benefits, from air purification to a serene sense of calm.
Becs has added to the sense of feng shui in her bedroom by opting for a pair of our matching Chateaux White Three-Drawer Bedside Tables. Arriving fully assembled, all she had to do was attach the handles to start storing in style!
Our selection of gorgeous bedside tables will make your design dreams come true.
Countryside Boutique Chic
@where2start_renovations

This slice of regal countryside glamour comes courtesy of Courtney and Dan, the proud owners of a brand new renovation project which they're slowly transforming into their dream home! As you can see, the bedroom is already well underway with our gorgeous Amelia Oak Bed Frame taking centre stage. The pair have also balanced their space superbly well with matching wooden furniture and lighting fixtures, keeping true to earthy tones and textures.
Our Amelia frame works particularly well in this space as it suits a natural, country aesthetic down to the ground. Inspired by French chateaux design, the frame combines the beauty of weathered oak with a natural linen look fabric to create an aesthetic that is both elegant and sophisticated. Dreamy!
Wanting to create a French country-style bedroom? Check out our blog for all our top tips!
Pretty in Princess Pink
@home.elenasandor

So, we're all agreed that Emma is one very lucky little girl, right? Her mummy Elena has made sure her bedroom is fit for a princess, with a tiara and all! We're obsessed with so many features of this space, but some highlights have to be the contrast of the creamy grey panelled walls against the strong pink of the bed, the draped veil and tufted throw. This is truly a bedroom where dreams come true!
Our Waldorf Pink Velvet Upholstered Ottoman Storage Bed looks sensational in Emma's bedroom. It has all the style, storage and sass any modern day princess could ever need, providing ample space within its ottoman frame to store away any spare bedding or toys. Plus, the headboard of this bed is sure to make a statement with its cushioned, timeless diamond detail design that works well in any setting – contemporary, traditional or fairytale!
Looking to make a sweet statement in your space? Explore our range of stunning pink beds.
Plush Velvet Panelled Perfection
@two.dogs.one.house

Mum to two sausage dogs and creator of this glorious space, Emily sure knows a thing or two about interior design! Her use of colour in this master bedroom is a thing of genius as she's paired warm, succulent grays with cool greens and dusky pinks. A match made in décor heaven! You'll also notice that Emily's sense of space is fantastic here, too. Her pink framed prints are centred with her panelling below and she's made sure to opt for matching bedside cabinets and lamps for a really balanced look and feel.
Our Savannah Upholstered Winged Bed looks a treat in this master bedroom, as it draws your eye to its statement velvet headboard with deep-buttoned detailing. Perfect for adding a greater sense of hygge to a room, statement headboards such as this help you to inject a strong dose of style and cosiness to any space.
Our Savannah range is no longer in stock, but why not take a look at the Ancona and browse our beautiful range of headboards to find the perfect match for your bedroom.
Does your bedroom deserve its moment in the spotlight?
If you're a budding interior designer, show us what you've got! Simply tag a picture of your Time4Sleep bed with @time4sleepuk on Instagram and we'll make sure your bedroom takes centre stage in our next Bedroom Style Trends feature.