Bed Size Guide
Choosing the right bed size is really important. Whether you want a single or fancy a luxurious super king bed, take the time to check out the measurements of the styles you like before you buy.
Select a size to find out more and take a look at our guide to buying the right size bed.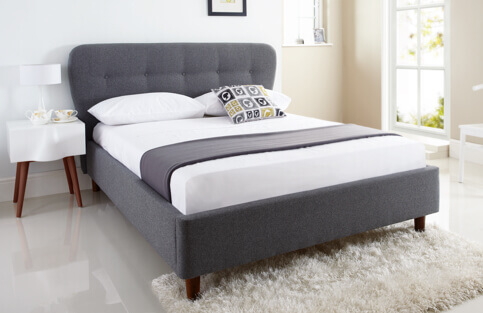 Choosing the right size bed
When it comes to quality of sleep and the style of your bedroom, bed size can make a real difference. Comfort should be your priority. With plenty of space to stretch out, roll around and starfish in total comfort. If you're buying a young child's bed, remember they'll need room to grow.
In terms of style, the wrong size can impact on the design of a room. Too big and the room can feel overcrowded. Too small and the bed will look out of place. It needs to be just right.
The big question. Will it fit?
No one wants the headache of a bed that either won't fit or won't work in the space. So before you buy, follow these points...
1
Check and double check the dimensions of the bed
The overall external dimensions of a bed frame are usually bigger than the mattress. For some beds, like sleigh beds with big curving ends, the overall footprint can vary significantly. While for simpler styles, the mattress may go all the way to the foot end.
Top tip: if you're tall, remember that double beds are only 190cm (that's 6"3) and king size is 200cm (or 6"6) in length. So a bed with a low foot end may be best.
2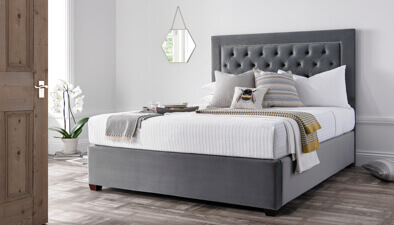 Check the space of your room
Remember to allow for things like skirting boards and door frames when planning how you want to set up the room. It's also important to factor in where the rest of your bedroom furniture will go and to make sure you have sufficient room to be able to access drawers and cupboards.
Top tip: use sheets of newspaper to mark out how much floor space will be taken up by the bedroom furniture you're planning. It'll give you a clear picture of the remaining space and how workable it is.
3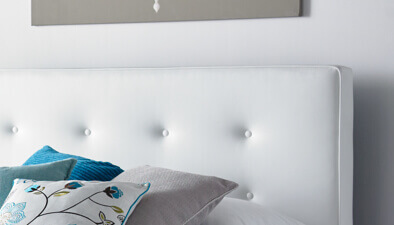 Check the headboard height
If the bed is going under eaves, a high headboard may restrict how far back the bed can go against the wall.
4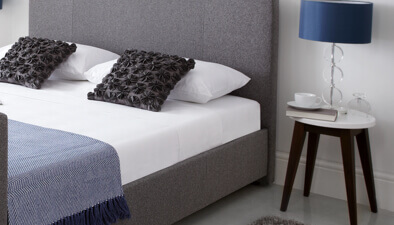 Check where the sockets are
It's worth seeing if plug sockets will be in the right place for things like bedside lamps, alarm clocks and phone chargers.
5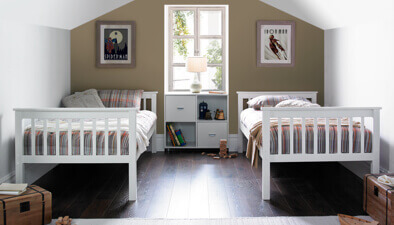 And finally, check the access
This is probably the most important thing to check. Will the items you want fit up the stairs and around balustrades and banisters? While most beds are self-assembly, some headboards are extremely large. It's always better to double check than have the hassle of an item that won't fit.
Bed Size FAQs
What size is a single bed?
A single bed is 6 foot 3 inches long and 3 foot wide.
What size is a small double bed?
A small double bed is 6 foot 3 inches long and 4 foot wide.
What size is a double bed?
A double bed is 6 foot 3 inches long and 4 foot 6 inches wide.
What size is a king size bed?
A king size bed is 6 foot 6 inches long and 5 foot wide.
What size is a super king size bed?
A super king size bed is 6 foot 6 inches long and 6 foot wide.
What is the biggest bed you sell?
The biggest bed size we offer here at Time4Sleep is the super king size bed.