Millbrook 60 Night Sleep Trial Mattresses
For that extra peace of mind, we have partnered with Millbrook beds to offer a range of luxurious mattresses that come with the added assurance that if you're not completely happy you can swap your mattress for any mattress in our Millbrook range.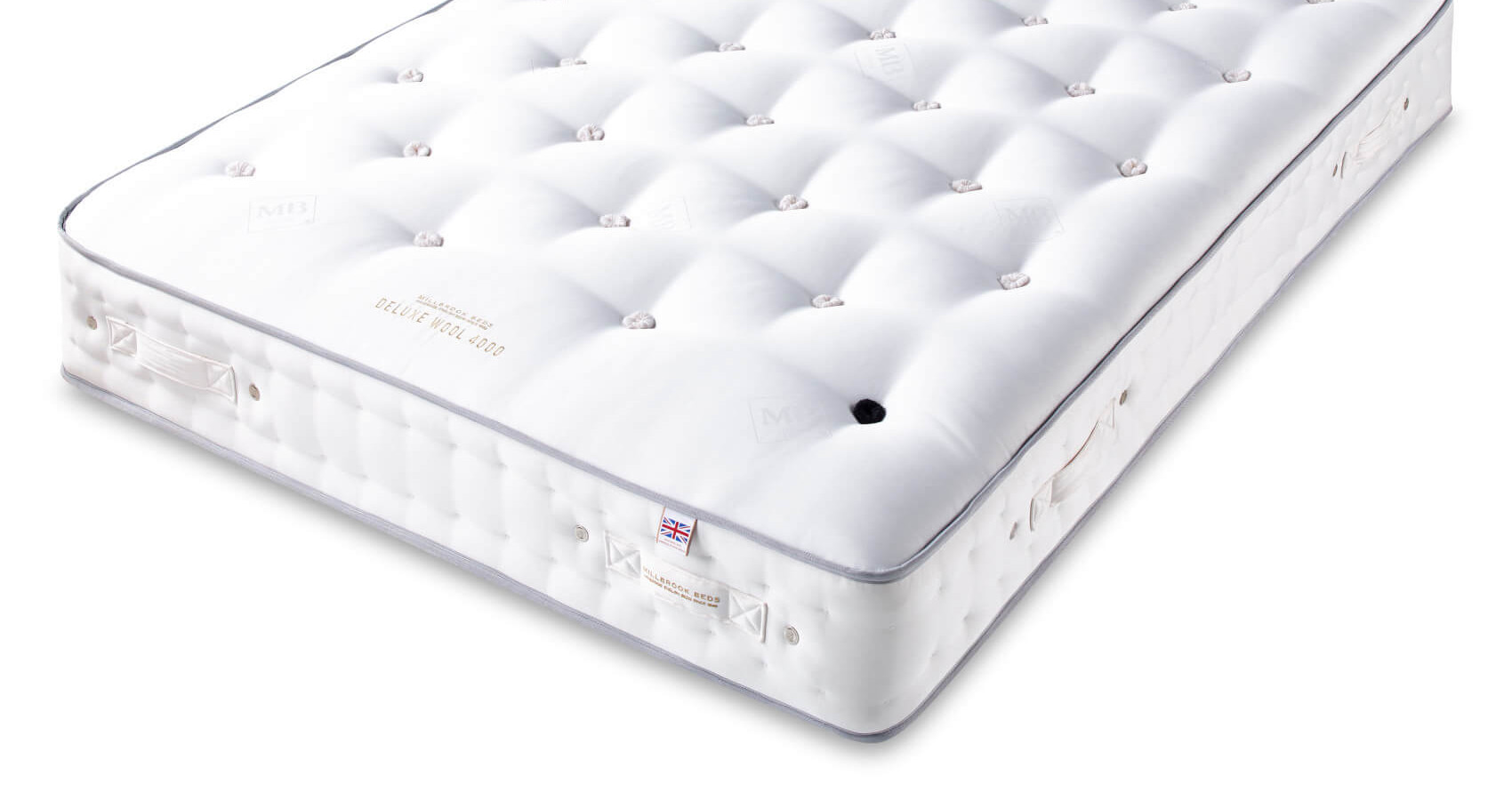 Here's how our 60 Night Sleep Trial works
When you get your Millbrook mattress, sleep on it for at least 30 nights (a brand-new mattress can take a little bit of getting used to!)
Make sure you use a mattress protector throughout your trial period - if you don't, unfortunately we can't accept it back.
If you don't love it, please let us know - before the 60-Night Sleep Trial ends.
You can exchange your Millbrook mattress for any other Millbrook Mattress on our site - of any size or type.
We can only exchange your mattress, we can't offer a refund.
We'll collect your mattress and deliver your new mattress at the same time, on a day that suits you.
Before your collection day, we'll send you a fresh mattress bag - please re-package it, ready for collection.
On your collection day, ensure your old mattress is ready and in a clean and presentable condition.
About Millbrook Beds
If you're looking for a premium quality mattress then a Millbrook mattress maybe the perfect choice for you. Established in 1946 Millbrook Mattresses are testimony to that a commitment to quality and service standards the test of time.
Every mattress in our Millbrook range is beautifully handmade in Southampton by a dedicated team of craftspeople, using the highest-quality materials. Perfectly blending traditional quality with the finest natural fillings, you'll enjoy truly luxurious comfort. Millbrook specialise in using sumptuous natural fillings including fine quality locally sourced Hampshire wool along with cotton, silk and cashmere, enabling you to experience all the benefits of a natural mattress.
All our Wool Deluxe Collection mattresses are skilfully hand-tufted and traditionally side-stitched along the mattress border. This helps to create a more refined look whilst extending the sleeping surface and providing high levels of edge support, whilst enhancing the life of your mattress.
Carefully arranged within the heart of every Millbrook mattress are pocket springs. Wrapped within their own cloth sleeves, they work silently independently from each other to provide high levels of spinal support.
Invest in your new Millbrook mattress today and sleep in style and comfort. With free premium room of choice delivery and a 60 night sleep trial there has never been a better time to upgrade your mattress.
Terms and conditions
The 60-Night Sleep Trial applies only to our range of Millbrook mattresses - and it's limited to one exchange per mattress ordered.
Only the original purchaser can invoke the 60-Night Sleep Trial - and you'll need proof of purchase.
The 60-Night Sleep Trial only applies to mattresses that remain in the UK mainland.
You can choose any other Millbrook mattress in our range as a replacement - of any size or type.
If the replacement mattress is more expensive, we'll ask you to pay the difference at the time you re-select. We can't refund any difference in price if you choose a lower-priced mattress.
All original packaging can be removed from the mattress, but it needs to be returned in a clean and presentable condition.
The 60-Night Sleep Trial doesn't apply if you've:

not used a mattress protector throughout the trial period.
misused or damaged your mattress (including accidental damage).
repaired or altered your mattress in any way.
neglected to keep it clean, or it shows wear and tear.

It's up to you to get in touch with us and arrange your mattress exchange.
Collection of your old mattress and delivery of your new replacement can take up to 28 days from the date of your re-selection.
If a certain model, size or fabric is no longer available, we reserve the right to substitute with an alternative at our discretion.
The 60-Night Sleep Trial only applies to Millbrook mattresses only. If you have any questions, please don't hesitate to contact our friendly team of advisors.