Black and White Bedroom Inspiration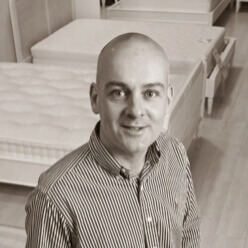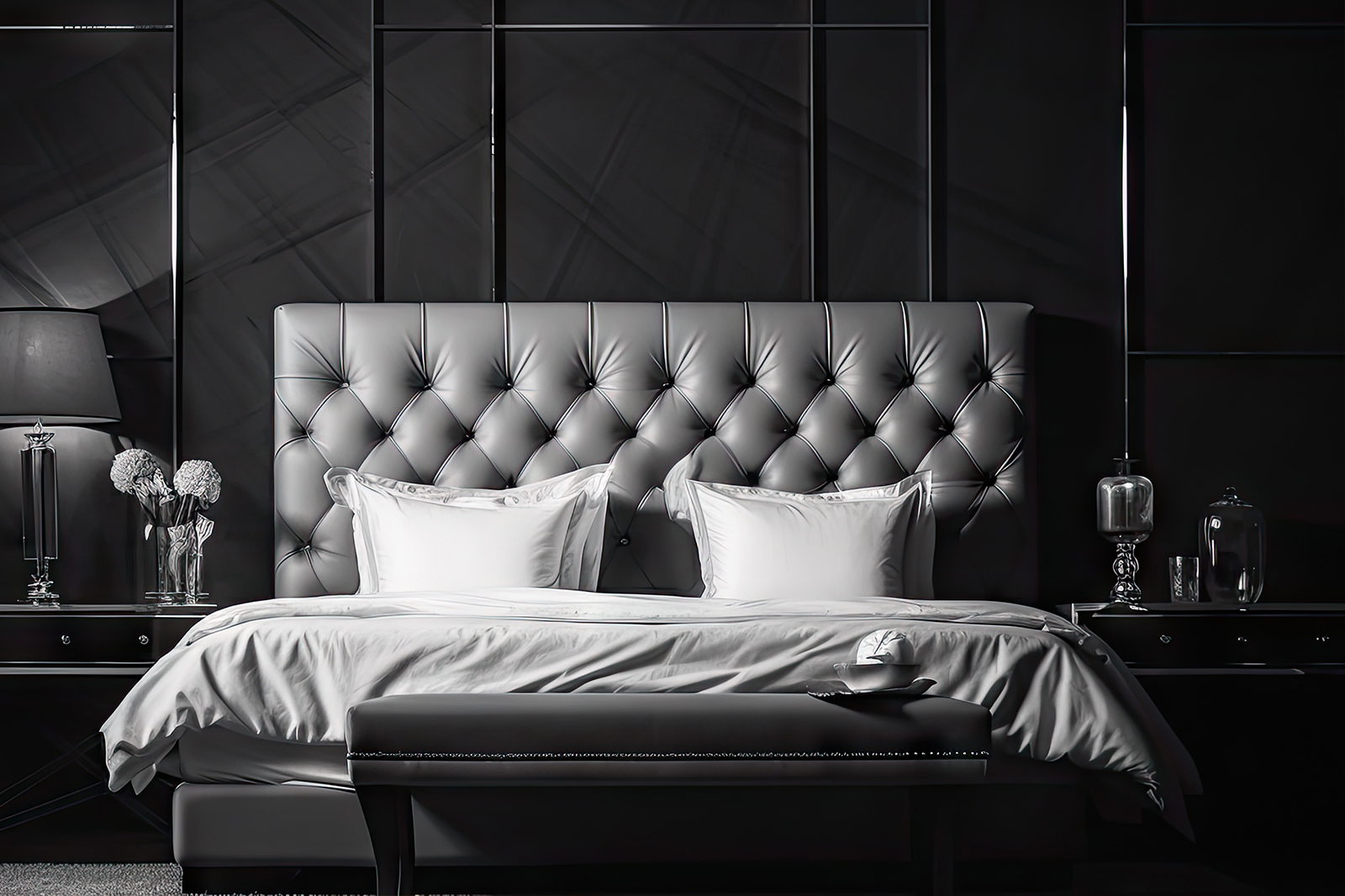 Brave, modern and oh-so-chic, black and white bedroom ideas are bold but beautiful. But what is it that gives monochrome bedroom designs that certain je ne sais quoi?
In this blog we have taken a look at some of the most on trend black and white bedroom ideas to help you understand that with a little added texture and depth, this simple colour scheme is anything but two-dimensional.
Contrast is Key
When it comes to choosing a colour for your bedroom, the choices are endless and it's very easy to overlook one of the best and most classic combinations in the book – black and white. Whilst it might seem like a simple palette, opting for a black and white bedroom could help you curate the most stunning of spaces.
This is because the contrast of these two bold colours is such an undeniably striking one. It's just super important to remember that the key to success is all in the styling! Contrast is a crucial element of interior design as it introduces visual interest and complexity to the space you're designing, adding dynamism and depth. A monochrome aesthetic could easily slip into the realms of monotony in the wrong hands, so get ready to embrace contrast and get creative!
Texture and Materials
Picking out the key colours of your walls is only half the battle if you are giving your bedroom a much needed makeover. Bringing in textures and using diverse materials via black and white bedroom accessories is a great way to give your bedroom an extra dimension, make it super cosy and leave your own unique style stamp to your space.
Soft furnishings like pillows, blankets and bedspreads are sure to introduce different textures to your bedroom and will also make your bed look extra inviting. A fluffy or stylish rug may help you break up an area in your room and provide something tactile which you enjoy wandering over with your bare feet as you wind down in the evening ready for a restful sleep.
You could also seek out certain materials to match your style. A rattan bed frame could help create a rustic aesthetic or, if you're looking for a natural bedroom feel, the use of wood panelling or furniture pieces could help nature become the focus of your black and white space. Focusing on the detailing on the walls with the introduction of panelling might also help you to emphasise the benefits of your space and help you to zone areas of your bedroom. We've thought so hard about panelling that we have even written a blog on Bedroom Wall Panelling Inspiration, check it out!
Patterns, Plants and Prints
Layering isn't the only design tool you can employ to bring some texture to your space – patterns, plants and prints are excellent ways to get creative and bring your black and white boudoir to life.
A patterned black or white wallpaper is a fantastic option that keeps your room aesthetic simple without compromising on expressing a little signature style. Not to mention, wallpapering can be incredibly durable meaning there's no need to keep repainting your walls year-on-year!
If you're settled on the wall design, then perhaps a colour pop print is just the ticket! The black and white space is a great canvas from which to carefully curate meaningful pieces of art or to place simple posters or prints which can break up the monochromatic approach. The black and white palette can also mean prints are extremely capable of catching the eye and forming a focal point of your bedroom.
For those looking to bring the outside in, a luscious green plant can work wonders with a black and white backdrop. And plants can be an amazing sleeping aid - we've even penned a blog on plants for the bedroom to improve your sleep if you need some guidance on where to start your botanical search.
Lighting
A black and white bedroom is all about playing with light and shade, so playing with lighting is a very clever way to amp up this interesting element of your space! As well as your usual bedside lamps and ceiling lights, explore how spotlights, wall sconces and hanging bulbs can help you to highlight and shadow certain areas of your bedroom design to make them more of a feature or centrepiece.
And don't be scared to explore different materials too with these feature lights to make a style statement. Browse options from glass pendants to brushed metal fittings and hanging ropes to both complement your interior design choices and help create different levels and of height and texture in your space for added interest. You won't regret it!
Searching for more bedroom design inspiration?
Check out our blog for all the advice you need when it comes to making the most out of your bedroom. From Japandi Bedroom Inspiration to Boho Bedroom Ideas and even Decorating Your Bedroom To Suit Your Personality, we've got bags of hints and tips just waiting for you.