Japandi Bedroom Inspiration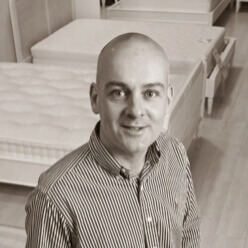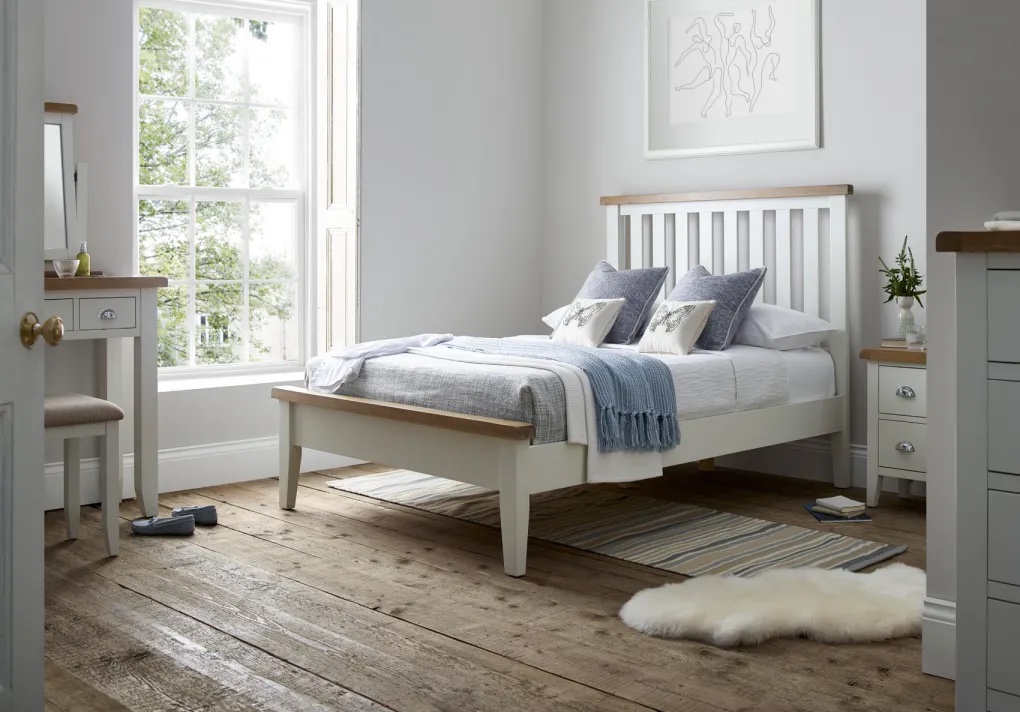 Sleek, simple and oh-so chic, Japandi style is the interior design trend of the moment. Both minimalistic and cosy, Japandi interiors have a contemporary and calming feel that's perfect for a bedroom scheme.
The pared-back nature of Japandi style means that it's easy to introduce touches of the look to your bedroom at home! From choosing simple furniture, to decluttering your space, we've pulled together a selection of Japandi inspired bedroom ideas that you can apply to your decorating straight away. A simple and serene bedroom awaits…
What is Japandi style?
Japandi style is an amalgamation of two different design styles – Japanese and Scandinavian. You get the both of both worlds: the sleek, elegant and minimalist feel of Japanese interiors, wrapped up in the homespun cosiness of Scandinavian style. Sounds dreamy, right?
Japandi style is rooted in creating a home that boosts our wellbeing – in short, it's all about creating a space that's natural and comfortable. The look focuses on muted colour palettes, clean lines, natural materials, cosy soft furnishings, plenty of house plants and minimal clutter.
Why is Japandi design good for bedrooms?
Japandi style interiors are calming, minimalist, rustic and functional – qualities which all work brilliantly in a bedroom scheme. Japandi bedrooms can include all of the functional minimalism of Japanese design (neutral colours, simple furniture, a low-slung bed, plenty of storage) with the hygge cosiness of Scandinavian homes (natural materials, house plants, tactile soft furnishings, faux fur rugs).
5 ways to transform your bedroom into Japandi design haven
Take cues from Japandi style to transform your bedroom into a comforting and calm retreat…

1. Invest in a Japandi-style bed
Japandi bedroom design starts with the bed. Japanese beds are usually very low to the floor, in order to keep the sleeper aligned and comfortable. In fact, traditionally, Japanese bedrooms feature a natural straw mat (called a tatami), topped with a thin mattress that can be tidied away during the day (called a Shikifuton).
Similarly to Japanese designs, Scandinavian beds are all about casual comfort. Usually simple in their shape, and crafted from natural materials such as wood or rattan, Nordic-style beds favour function over form. They often feature elegant wooden legs, and aim to blend into the aesthetic of the room, rather than make a statement on their own.
So, as you would imagine, a Japandi style bed is a blend of the two! A typical Japandi bed would be low-rise, crafted from natural materials (or painted in a neutral colour), with a sense of pared-back charm. With its sleek slatted headboard, simple form and elegant legs, our Newport Oak Wooden Bed Frame would be perfect for a Japandi-themed bedroom.
With its functional form, our Newport Oak Wooden Bed Frame would be perfect for a Japandi bedroom.
2. Dress your bed the Japandi way
In Japandi bedrooms, the way that you dress the bed is almost as important as the bed itself! As the look draws inspiration from both Japanese and Scandinavian interiors, it's important for your bed to have a functional yet comfortable feel.
Ok, let's start with the mattress. As Japanese homes often feature a lower bed in order to help with posture and alignment, why not invest in a firm and supportive mattress for your Japandi inspired bedroom? A memory foam and latex mattress, or a firm orthopaedic mattress, would be a brilliant option.
Now to get creative! When it comes to dressing your Japandi bed, less is more. To give your bedroom that soothing organic feel, we recommend opting for breathable cotton or natural linen bedding in a gentle colour palette. And, to give your space a touch of Scandinavian hygge, a woollen throw or quilted bedspread would bring warmth and cosiness.
3. Invest in functional furniture to minimise clutter
A typical Japandi bedroom has clean lines and minimal clutter. This means that your choice of furniture is super important! We recommend avoiding furniture with any ornate detailing, and instead opting for classic designs with simple shapes and plenty of storage potential. Our Gainsborough range fits the bill perfectly! Crafted from light oak with pared-back metal handles, the collection has both style and substance covered. Bid farewell to the dreaded 'floordrobe' with the Gainsborough Light Oak Gents Wardrobe, or create a simple area for dressing with the Gainsborough Light Oak Dressing Table.
Keep your Japandi bedroom clutter-free with our Gainsborough Light Oak Gents Wardrobe.
4. Transform your bedroom with a neutral colour palette
There's something key that both Japanese and Scandinavian interiors have in common – their use of colour. In order for your bedroom to feel restful and relaxing, it's important to cocoon the space in calming colours. While Scandinavian homes tend to favour a neutral palette (cream, white, grey), Japanese interiors look to nature for inspiration, using shades such as beige, green and blue.
A typical Japandi scheme might use the typical Nordic neutrals as a base, and then layer up Japanese inspired shades on top. For example, you may choose to paint your walls in a calming off-white, but then introduce a cosy blue bedspread and rug. It's your chance to get creative!
5. Introduce natural touches
Natural textures and materials are key to Japandi interiors – whether that's cotton bed linen and a rattan headboard, a shapely woven lampshade, or a vase of dried flowers and a leafy house plant. If you long to introduce accessories to your Japandi bedroom, it's important to keep them natural and organic. Just remember that less is more. A few choice accessories will go a long way, but too many may leave your bedroom feeling cluttered.
On the look-out for furniture for your Japandi bedroom?
From elegant dressing tables and wardrobes, to practical underbed drawers, our collection of bedroom furniture has something to suit all bedrooms and styles!