Bedroom Wall Panelling Inspiration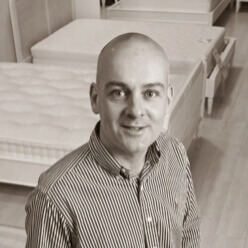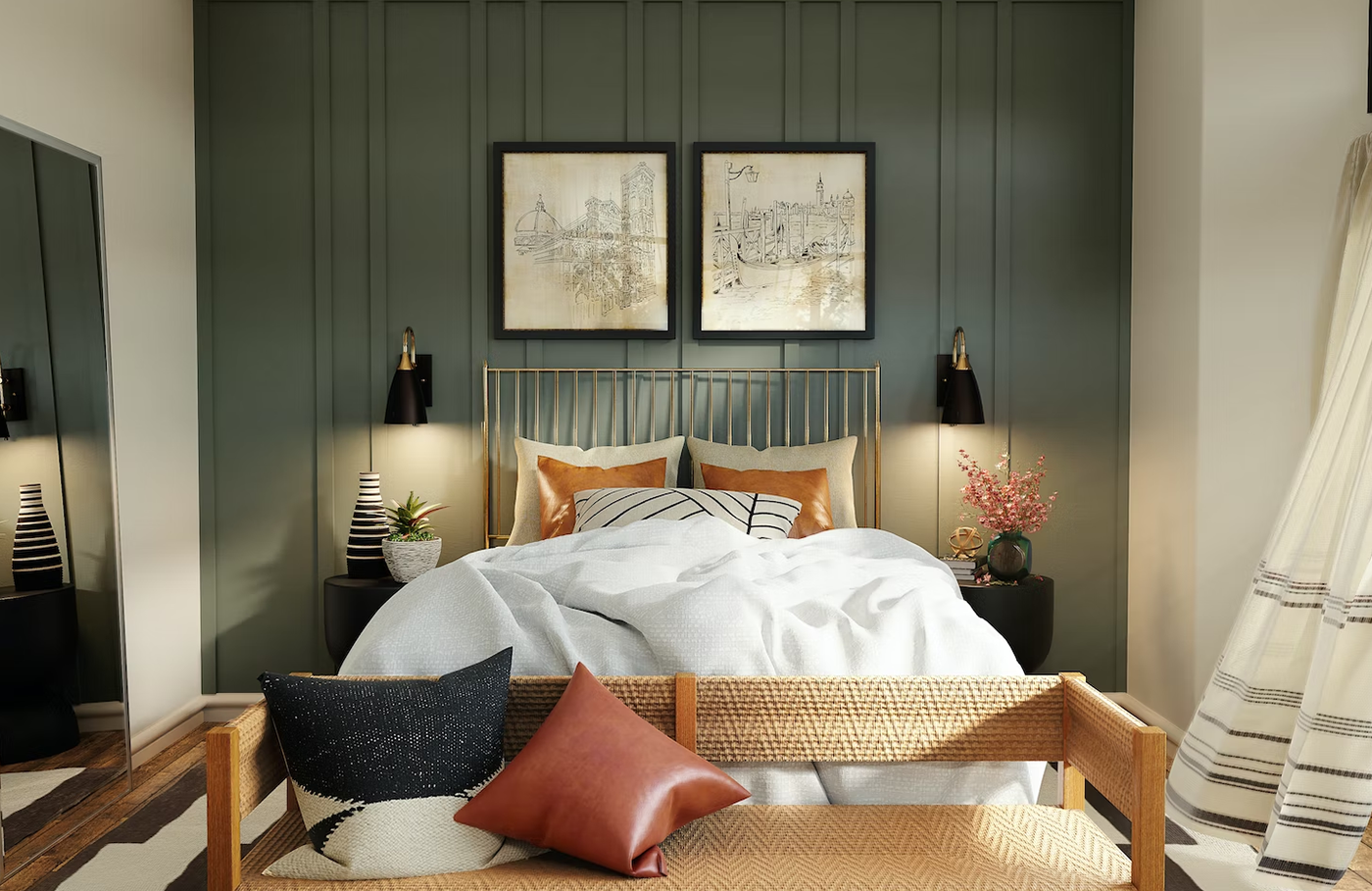 Looking to do some home improvements but don't want to break the bank? If you're nodding vigorously, then wall panelling should definitely be at the forefront of your design plans. An often overlooked tool in any budding interior designer's arsenal, wall panelling can give your bedroom a refresh, add texture and contribute to a fresh new style for your space.
In this blog, we take a look at why wall panelling has become so popular, what types are on offer and – most importantly – which beds work best with wall panelling!
Why has wall panelling become so popular?
Some say wall panelling dates back to the ancient Greek and Roman days, and it is clear to see why it was, and remains, a consistently popular choice with homemakers looking to add a je nais se quois to their bedroom space.
Wall panelling is a great way to give your bedroom a new look without having to entertain the idea of an expansive and costly refurbishment. Depending on the panelling you opt for, there are lots of cost effective choices that, once they are in pride of place, will be a priceless addition to your room.
Panelling can add some texture to bare walls, break up your room by zoning spaces and help to create certain aesthetics in your bedroom such as a scandi Hygge vibe. They also have a practical benefit of being able to cover up dents or marks in your current walls and add a degree of protection to your walls moving forward. Some options can even help contribute to making your bedroom a warmer space.
With all the benefits on offer from wall panelling, it's not a shock to see it's surging popularity especially when it looks really, really good!
What different types of bedroom wall panelling are there?
If wall panelling has piqued your interest for your next room makeover, there are plenty of types of panelling to adorn the walls of your bedroom, no matter your taste or style.
Vertical Slat Wall Panelling
Sometimes known as Beadboard, vertical panelling is exactly what it says on the tin - picture long wooden panels stretching all the way up a wall of your bedroom. Typically made from wood, it's a brilliant way of bringing the outdoors in and adding some serious style to your bedroom.
Wainscot Wall Panelling
Wainscotting is a typical catch all name for most types of panelling and often refers to panelling applied to the lower portion of a wall to provide a form of decoration and wall protection. However, there's no rules as to exactly how high you want your panelling in your room. For small spaces, some panelling which runs to just above your bed height can really help frame the bed area and you could always add in a shelf for some extra storage.
Board and Batten Panelling
Board and Batten Panelling is a classic wood panelling made up of boards, positioned either horizontally or vertically, with narrow wooden strips (called "battens") covering the seams of the boards. The batten aspect brings the 3D texture to this panelling which, when assembled, creates a neat pattern across your wall. Don't be shy to bring in your creativity when using this type of panelling, as you can experiment with the size and shape and your boards and the battens to achieve your desired effect.
Whatever takes your fancy, remember to think about colours and size. There are so many different options out there and there is nothing stopping you making your own bespoke panelling to work in your dream bedroom. Dream big!
What beds can you have if you have a panelled wall?
There's no limit to your choice of bed if you are playing match up with a newly panelled wall. Plus, at Time4Sleep, we have something for everyone!
If you are looking to use panelling to bring the outside in with a natural feeling wooden panel wall, then a timeless wooden bed like our Brookes Wooden Ottoman will be just the ticket. Sturdy yet elegant, the Brookes will complement any wooden panelling and create a soothing natural vibe to make your bedroom that oasis of tranquillity that it should be.
Sophistication the name of the game? If you are using panelling to create a highly styled, almost regal, look in your boudoir, then either our Loire Rattan Bed Frame or the Bordeaux Oak Wooden Sleigh Bed are both worthy contenders. Adding a sense of opulence, both the Loire and the Bordeaux will contrast nicely against any type of panelling.
But, wooden beds aren't the only option when it comes to matching a new bed with your stylish panelling. Whatever your choice of panelling, a beautiful upholstered bed can add another layer of texture as well as a colour pop to your space like our sophisticated Waldorf Pink Velvet Upholstered Bed, which is bound to add another layer of style to your newly panelled haven.
If you are using wall panelling to zone spaces, our wonderful selection of day beds could work really well if you are looking to separate sleep from work in a small office-cum-bedroom space. Check out our blog on Everything You Need to Know About Day Beds.
Can you panel bedroom walls yourself?
Installing your new bedroom panelling yourself or calling in the professionals will always depend on your own level of expertise (and comfort) and the size of the job at hand. If you're quite handy around the house, then grab that DIY belt and tape measure and get to it! Just remember, safety first.
However, if your DIY skills are a little on the questionable side or you are installing large amounts of wood panelling which require more practised hands, there's no shame in calling in the pros so you can relax and admire your new wall panelled aesthetic.
Still in need of some more interior design inspo?
Check out our blogs on Hygge Bedroom Design Inspiration and How to Design an Eco-Friendly Bedroom for more insights!