Tips for Designing an Eco-Friendly Bedroom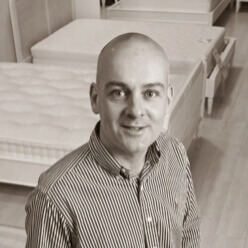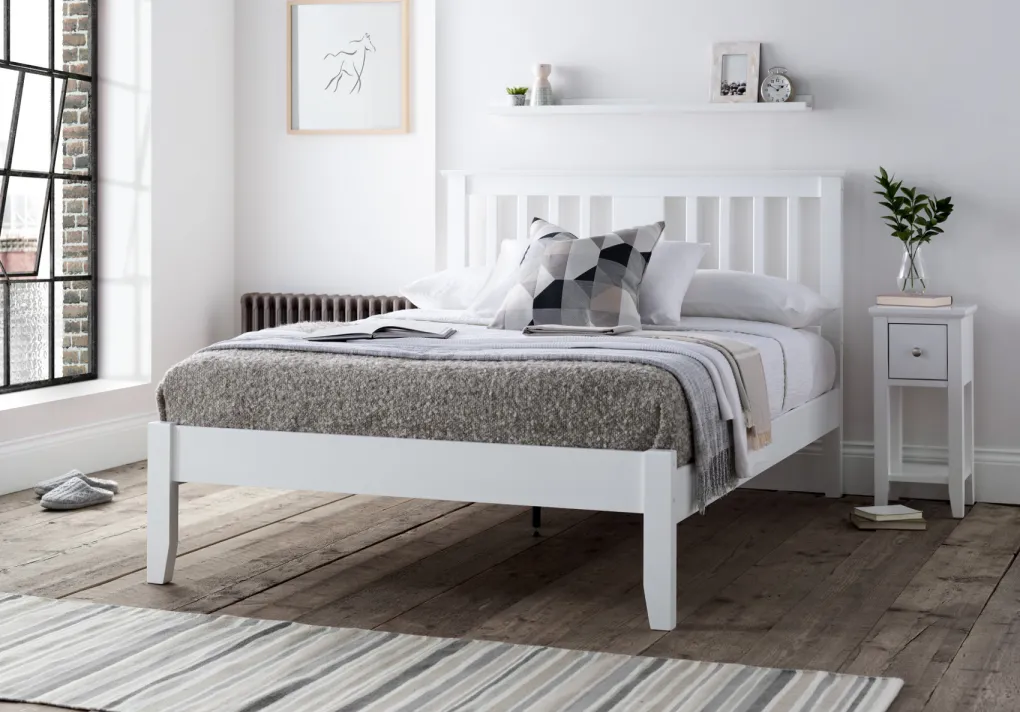 Eco-friendly and eco-style interior design does what it says on the tin – décor that exclusively uses natural materials and furniture, from the flooring to the bed and any finishing touches in-between.
After over a year stuck indoors, it's no wonder that this style of interior aesthetic is quickly growing in popularity, as budding designers seek to bring the outside in. Plus, with a chance to embrace your inner David Attenburgh or Greta Thunberg, surely it's a win-win to style a gorgeous eco-friendly design that's the envy of all, while saving the planet too?
Here, we've put together everything you need to know about eco-style décor, with tips for designing an eco-friendly bedroom in your own home! Let's get foraging, shall we?
What is eco-style?
Think rustic, natural, snuggly, light and breezy. But also think well-being, sustainability and saving the turtles. All great things, right?
With eco-style design, sustainability is the name of the game. You can say goodbye to plastics and synthetic products and a big hello to environmentally conscious materials such as wood, clay, cloth, glass and stone – all without compromising on comfort, look and feel.
Sustainable design not only looks stunning but it has a much deeper raison d'etre as it seeks to eliminate negative environmental impacts and improve a person's carbon footprint. Through a few small changes to your daily lifestyle, eco-style design will help to reduce your waste, become more energy efficient and improve your own health as well as the environment's.
What are the benefits of an eco-friendly bedroom?
So, where do you start on your new sustainable style quest? In the bedroom of course! But before you begin, it's important to understand the benefits of an eco-friendly bedroom so you can fully appreciate your efforts beyond just the visual aesthetic.
It's energy efficient
We've all heard about carbon footprints and greenhouse gas emissions, but there's a lot more you can do beyond buying energy efficient light bulbs. Eco-style design places focus on how we can better measure our energy output by making smart choices with materials, lighting and heating. For example, think about how insulating your carpet is, your curtains and drapes – do they effectively control the temperature in your room?
It helps you reduce waste
Rather than championing plastics and fast fabrics, eco-friendly design is all about recycling, upcycling and calling upon nature's resources to furnish your space. Can you reuse something rather than discarding it? Would that old dining room chair look fabulous in the corner of your room with a lick of paint and a fancy cushion?
It's durable
In the spirit of waste reduction, this type of interior design can be extremely durable and your natural material furniture will last a lifetime if you care for it correctly. Opt for quality over quantity, functionality over seasonal trends and invest in sturdy natural statement pieces – you'll soon find that you'll be replacing items much less, saving yourself money and the environment in the process!
How to make your bedroom eco-friendly
Ready to get started on saving the planet and upgrading your bedroom style? Here's our pick of the best tips for designing an eco-friendly bedroom!
1. Choose a gorgeous yet durable wooden bed
Beautiful, built to last and eco-friendly, the benefits of wooden beds are endless when it comes to eco-style design.
Take our Malmo White Wooden Bed Frame for example. Boasting a simple yet contemporary design that appeals to most tastes, the most impressive thing about this bed is that it is made from rubber wood which makes its frame sturdy, reliable and good for the environment! Although the rubber tree is primarily grown to source rubber, the leftover wood is praised as an environmentally friendly product, as it makes use of trees that have been cut down at the end of their latex-producing cycle.
With Malmo, you'll not only have a stunning focal point in your bedroom but you'll also have a sound sleep knowing that you've chosen a long-lasting, earth-loving bed frame!
2. Use organic paints
Unlike normal gloss or emulsion paints that contain solvents and other harmful chemicals, you can purchase organic paints that are totally free of all pesticides, herbicides & toxins. VOC paints (and flooring for that matter) are very harmful for the environment, so make sure you opt for anti-VOC paints or low VOC paints at the very minimum. As well as paints there are also varnishes, primers and even wallpaper that are eco-friendly, too!
3. Make sure mattress is a plastic-free zone
Whilst you're working toward styling your eco-friendly bedroom, don't forget about your mattress. Many mattresses out on the market today actually contain PV or flame retardants that are a form of plastic. Not only are these harmful for the environment, but they are harmful for you too and can have negative implications on your health.
Instead, invest in a good quality mattress that has natural material components for the benefit of both you and the planet. Look out for materials such as wool, cotton, hemp and bamboo that are all-natural but still incredibly comfortable and supportive.
Need a mattress upgrade for your eco-style room? Check out our full range of memory-foam mattresses or take a look at our Mattress Buying Guide to find your perfect fit.
4. Opt for natural bedding
Using natural bedding made from organic cotton or bamboo is another way to be healthier and greener. These fabrics don't contain any pesticides and 100% unbleached duvets, mattress protectors and pillows are becoming far more common these days and are found in any bedding store worth its salt! Yes, organic bedding is slightly more expensive, but they are a fantastic investment as they're warm, soft, durable and sustainable. Be sure to stay away from any bedding that contains teflon, formaldehyde or flame resistance as these all defeat the aim of achieving a more green and eco-style design.
5. Go eco-friendly with your furniture
Eco-friendly bedroom furniture has been on the rise in recent years as the design world has searched for ways to become more sustainable. As a result, there's a lot of eco-style furniture to get your hands on that doesn't take up too much space and uses all-natural materials!
For example, why not search for an eco-friendly wooden bedside table? Our Amelia Oak Bedside Table is a great choice. A classical, French-style bedside cabinet, the Amelia is an all-natural statement piece of furniture that looks uber elegant in any bedroom space.
Or, if you're on the hunt for some sustainable storage, how about one of our gorgeous wooden wardrobes? Pictured below is our beautiful Chateaux White Wooden Wardrobe that is as stylish as it is sustainable, practical and versatile.
Want some more inspo about how to transform your bedroom? Take a look at our blog on the best bedroom design trends for 2021.