Everything You Need To Know About Day Beds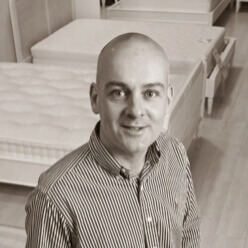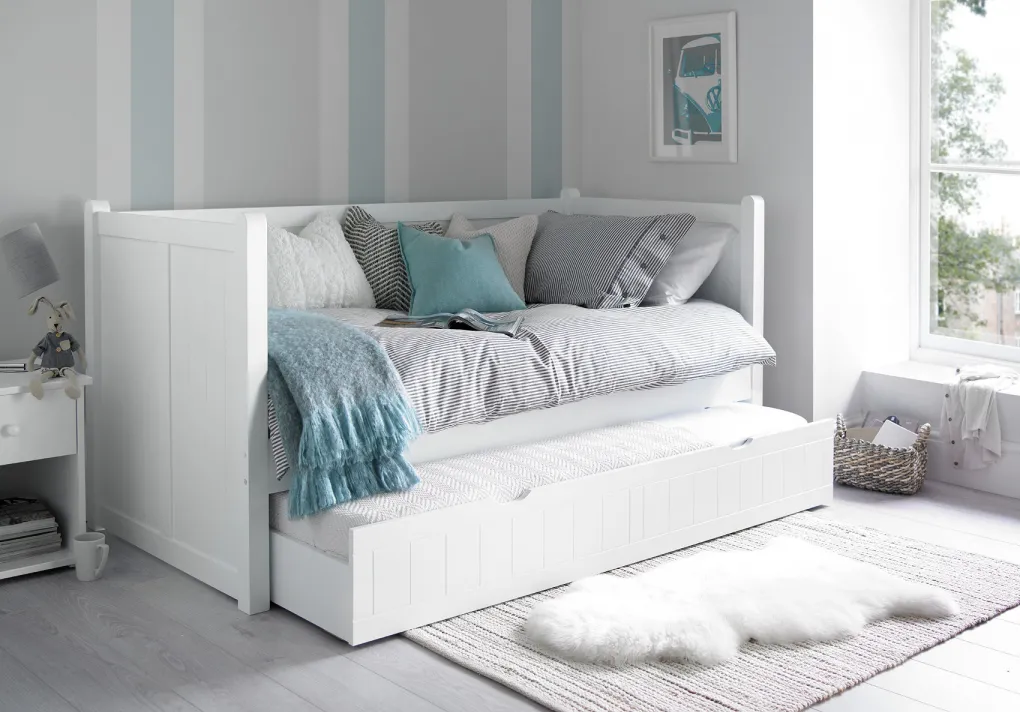 Are you looking for that final piece of furniture to complement a newly designed bedroom space? Or are you perhaps facing a stalemate about whether to opt for a sofa bed or a guest bed in your spare room? Well, fret no more – a day bed could well be the answer to your interior design conundrums!
Acting as both a sofa and a bed, day beds are an extremely popular purchase for those looking to make the most out of their living and sleeping spaces. But what exactly is a day bed? In this blog, we've pulled together everything you need to know about these trusted and versatile multifunctional pieces of furniture.
What is a day bed?
In short, a day bed is a piece of furniture which doubles up as both a bed and a sofa. A classic day bed looks more like a sofa than a traditional bed and typically comes with a three-sided headboard which wraps around the outside to envelope an inviting, cosy space within.
The day bed's multi-purpose functionality is a key reason for its popularity in the modern day home as it can provide an extra seating space in a living area and effortlessly turn into an extra bed whenever needed. Day beds are said to have been around since Ancient Egyptian times and were as popular then as they are today due to their versatility of being a great addition to a living space and providing a comfy place for guests and residents alike to relax.
How big are day beds?
Like regular beds, day beds can come in all shapes and sizes. However, a typical day bed will be the same size as a single or twin bed – about 90 x 190cm. Just remember to make sure you measure your space before you start searching for that perfect fit!
Are day beds for children?
Day beds are a great option for a child's bedroom, particularly for rooms that are on the smaller side and short on floor space. The dual purpose of the day bed can create a space for kids to relax in without a separate sofa taking up valuable room. When the day bed transforms into a sleep station, the twin bed size will still be ample room for younger kids as they drift off into the land of nod. That's not to say that day beds are only for children, adult day beds are definitely a thing too!
Do day beds have storage?
Some day beds come with underbed storage, providing an extra couple of drawers to tidy away any spare blankets or bedding. However, some day beds come with a trundle bed underneath, meaning your sofa can transform to accommodate any sleepovers!
For more information on how to maximise underbed storage why not take a look at our blog containing all the Tips for organising your underbed storage or if trundle beds have piqued your interest, head on over to our Trundle Bed Guide!
The best day beds for your home
If you are in the market for a day bed, then you have come to the right place.
Our stunning Hampton Day Bed is as beautiful as it is practical.
For those searching for a sleek and stylish addition to a living area or bedroom, look no further than the Hampton Day Bed. Manufactured from solid rubber wood and finished in a stunning and contemporary white paint, the Hampton Day Bed is a versatile and environmentally friendly piece of furniture which would serve well in any lounge and as a main bed. If you would prefer to add more sleeping areas to your space, you could also upgrade to the Hampton Day Bed with Guest Underbed which provides a trundle bed that can be effortlessly glided out whenever the occasion calls for an extra bed.

Need some extra sleeping space? Say no more. Our Hampton Day Bed with Guest Underbed is for you.
Styled with timeless Chesterfield buttons and elegant scrolls at either end, the Chesterfield Upholstered Day Bed in Mink is much more of a statement piece and could easily take centre stage in any reception room. The bed frame itself is complete with a sprung slatted base that can help prolong the life of your mattress and also houses a trundle bed which is neatly hidden away and ready to roll out at a moment's notice. You could also consider the Chesterfield Upholstered Day Bed in Silver for a different, but just as inviting, colour of day bed.
Forty winks on a pink Chesterfield Day Bed? We don't mind if we do!
For a more modern design, our Esprit Fossil Grey Upholstered Day Bed would be right at home in any contemporary location. Upholstered in an alluring fossil grey fabric, this day bed is naturally stylish and also provides a comfortable, multi-functioning space whether it's needed as a seating area or a comfortable bed for overnight guests.
Clean cut, stylish and minimalist, our Esprit Fossil Grey Day Bed is the perfect addition to any modern home.
Looking for more style tips?
If you are looking for more tips on how to style your bedroom or which bed to buy, check out the Time4Sleep Blog Page for everything from Botanical Bedroom Ideas to How to Style a Dressing Table.