How to clean your mattress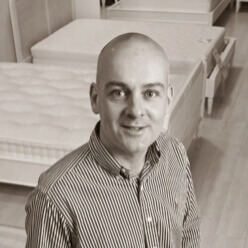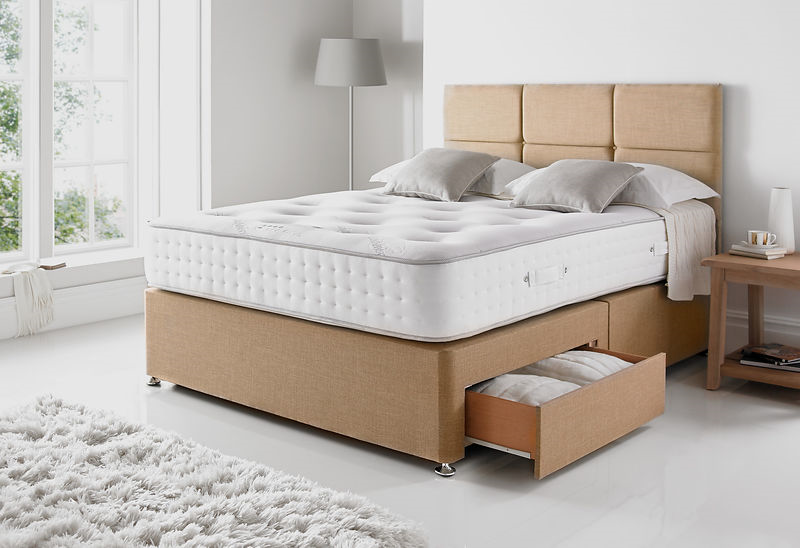 As the world starts to reopen after a long pandemic-induced hibernation, it's time to get your house in order before you welcome family and friends into your wonderful abode once again. But before you snap on your marigolds and get stuck into the kitchen or your bathroom, it's time to prioritise a good spruce up of something in your bedroom that's often overlooked during spring cleaning season – your mattress!
We've put together our top tips on how to clean your mattress and reasons why this worthwhile chore should be first up on your spring cleaning schedule.
Why should you clean your mattress?
It's easy to clean your bedsheets, change your pyjamas and think that you're resting your head on a bed full of freshness but the ugly truth is your mattress can absorb an awful lot of dirt in its lifetime.
Without a regular cleaning, your mattress can accumulate its fair share of dust, sweat and dead skin – not exactly the sleep sanctuary you crave after a long and tiring day! A thorough mattress cleaning could help tackle any allergy flare-ups you have been experiencing at bedtime and generally improve your health and sleep quality overall.
To top it off, a regular cleaning can also extend the lifetime of your mattress. A bit of TLC from time to time is all it takes to get the most out of your mattress, so it's a win-win all-round!
The best way to clean your mattress
Now we've convinced you it's time to give your mattress a good old spring clean, it's time to gather your cleaning tools and hop to it. And step one on the mattress cleaning list is to deal with any pesky spots or stains.
For stains, it's best to invest in a mattress cleaning spray or a carpet cleaner and lightly spray over the affected area. Then, using a cloth, dab the stain from the outside in (so you don't accidentally make the stain bigger) and leave the spray to work its magic before wiping away with a wet cloth.
Step two – bicarb. When it comes to mattress cleaning tips, bicarbonate of soda is your knight in shining armour. Spread your trusty bicarb over your mattress and leave it for up to 24 hours to absorb any moisture and lurking odours.
Using a combination of cleaning solution and bicarbonate of soda should work very well against a variety of common household stains. Just remember that for any accidents involving blood or urine to attack the stains with your cleaning solution and cloth until they have disappeared before finishing them off with a dusting of bicarb. If you're tackling a bedwetting incident, then your cleaning solution is best left to work its magic for a good period of time before using the bicarb. And if you're facing a wine spillage, try using some sparkling water on the stain and some salt to absorb the spilt slurp of last night's Pinot Grigio!
Finally, bust out your trusty hoover and collect up any stray flecks of dirt and dust and say hello to mattress freshness.
How often should you clean your mattress?
Unless you've got stains and spillages in need of urgent attention, you don't have to clean your mattress every weekend. A twice-yearly spruce up will keep your mattress nice and fresh and increase its longevity, too. Aim to do at least one clean in the Spring or Summer so that you can let your mattress fully dry out in the sunshine and make a note in the calendar to revisit the process around Christmas time.
However, if you've had the same mattress for a while and a good cleaning isn't bringing it back to life, it could be time for a change. For top tips on mattress changing, why not check out our blog on How Often Should You Change Your Mattress?
Top care tips for your mattress
Besides a regular clean and a proactive approach to stains and spillages, there's plenty you can do to make sure your mattress stays in mint condition for longer.
Investing in a topper or protector is an easy win to improve its durability and regularly flipping or rotating your mattress can help distribute the fillings to level out wear and tear. Make sure to give your bedding a frequent wash and ensure you regularly vacuum around your bed too, as this will also help protect your mattress from building up unnecessary dirt and dust.
Of course, cleaning up a poor quality mattress that's seen its day is just papering over the cracks. If your sleep station is not quite up to the task, check out the amazing range of Time4Sleep mattresses and discover a night's sleep like no other. Take a look at our extensive range of high quality beds, from TV beds to Storage beds we are sure to have the perfect bed for you!