Trundle Bed Guide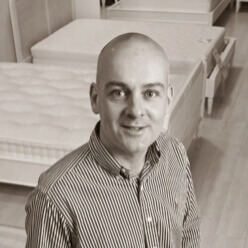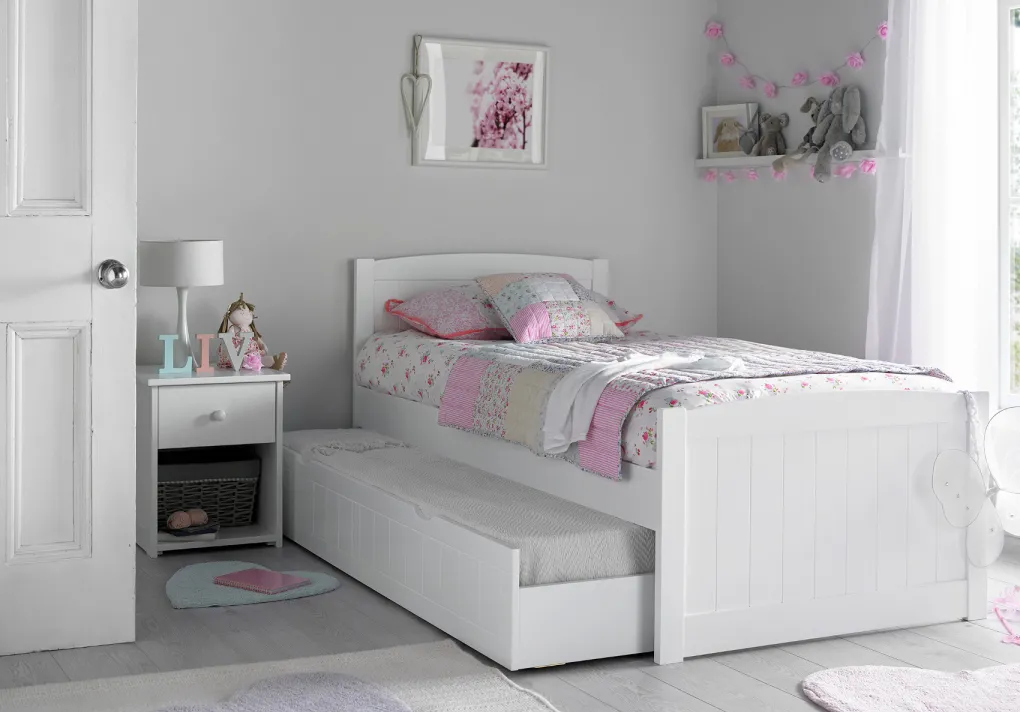 If you've ever grappled with the horrors of a blow up mattress when you've had guests stay overnight, then trust us – a trundle bed is the solution to your sleepover prayers.
But what exactly is a trundle bed, what are their benefits and what is the best trundle bed to suit your space? We've got all the answers in our handy trundle bed guide – your go-to bed bible which sets out everything you need to know about these incredible, space-saving frames.
What is a trundle bed?
The verb "to trundle" literally means "to move slowly on wheels" – and funnily enough, that is exactly what a trundle bed does! Hidden underneath a regular bed, a trundle bed is mounted on wheels, ready to be rolled out to create an extra, comfy place to sleep. And if you're thinking that sounds too much hassle, think again! It really couldn't be easier, as they can be neatly positioned under double beds, single beds or day beds and are typically placed on easy glide castors, making the whole setup process incredibly easy and fuss-free.
What are trundle beds used for?
A trundle bed is an amazing way of easily adding an extra sleeping area to your bedroom without compromising on floor space. They are perfect if you are working with a slightly smaller room and need to think of innovative solutions to keep your bedroom from looking too claustrophobic and clutter-free.
Trundle beds can also be great for kids – no more sleepovers on the sofa or squeaky blow up beds that deflate throughout the night! Instead, once the sugar rush wears off, just roll out the trundle bed when the little ones are ready for some shuteye and they'll be off to the land of nod in no time at all. And if you're wondering "Are trundle beds comfortable for adults?", the answer is yes! They're great for grown up sleepovers, too!
What is the best trundle bed?
Make sure you consider where you are going to place your trundle bed and get the tape measure out before you start shopping around. You'll also need to make sure you buy a mattress that will fit underneath the main bed as some trundle beds come with a little less room to accommodate thick mattresses. Remember, the best trundle bed will be the one that best fits your spacing and styling requirements. Luckily, at Time4Sleep, we've got some incredible trundle beds to suit your needs.
Our Portland White Bed Frame with Liv & Lou Guest Underbed is the perfect combination of style and substance. Taking inspiration from New England styling, the Portland is crafted from durable rubberwood and creates a light yet warming finish in any bedroom. The Liv & Lou Guest Underbed tucks expertly away under the main bed frame, providing the perfect sleeping space for any visiting guests – big or small!
If you're looking for versatility, look no further than our Hampton Day Bed with Guest Underbed. Perfect for any guest room, the Hampton can also serve as a makeshift sofa in a spare room or a home office, bringing a sense of stylish sophistication to any space. With the underbed mounted on easy guide castors, you'll have easy access to extra sleeping space when guests come over.
For those of you looking to make a bit more of a statement, the Chesterfield Upholstered Day Bed in Mink could be the one for you. Complete with underbed trundle, the Chesterfield Day Bed comes in gloriously opulent, upholstered mink velvet, creating an inviting and luxuriously comforting space which can easily adapt to your needs as either a statement sofa or supportive sleeping space.
Trundle bed styling tips
A trundle bed is a wonderful piece of furniture for any wannabe interior designers. As the extra bed is neatly hidden away, you are free to decorate the main bed how you please, knowing that versatility is the order of the day. You can also handpick some quality furniture to match your chosen trundle bed style to elevate your space to the next level.
If you've opted for beds like the Portland or the Hampton Day Bed, the Modena 2 Door Quad Unit or Modena 2 Shelf Unit is sure to continue the theme of sophisticated storage. Keeping with the white finish to create a soothing and relaxed environment, the Modena units are made from durable materials and provide ample space for books if you're kitting out a home office, or toys if you're upgrading your youngster's bedroom!
For those opting for the plush Chesterfield Upholstered Day Bed, investing in some high gloss furniture is a great way to accentuate your day bed centrepiece. Our Ice High Gloss furniture series – from the 2-Drawer Bedside Table to the Tallboy Chest of Drawers and Dressing Table – are designed with modern looks in mind and combine perfectly with upholstered beds, while simultaneously delivering sleek and dependable storage solutions.
Sound good? Once you've got your measurements jotted down, take a look at our full range of stunning trundle beds and revolutionise your sleepover game!