Tips for organising your underbed storage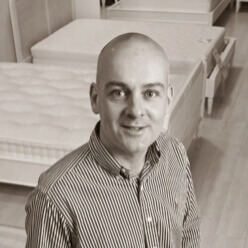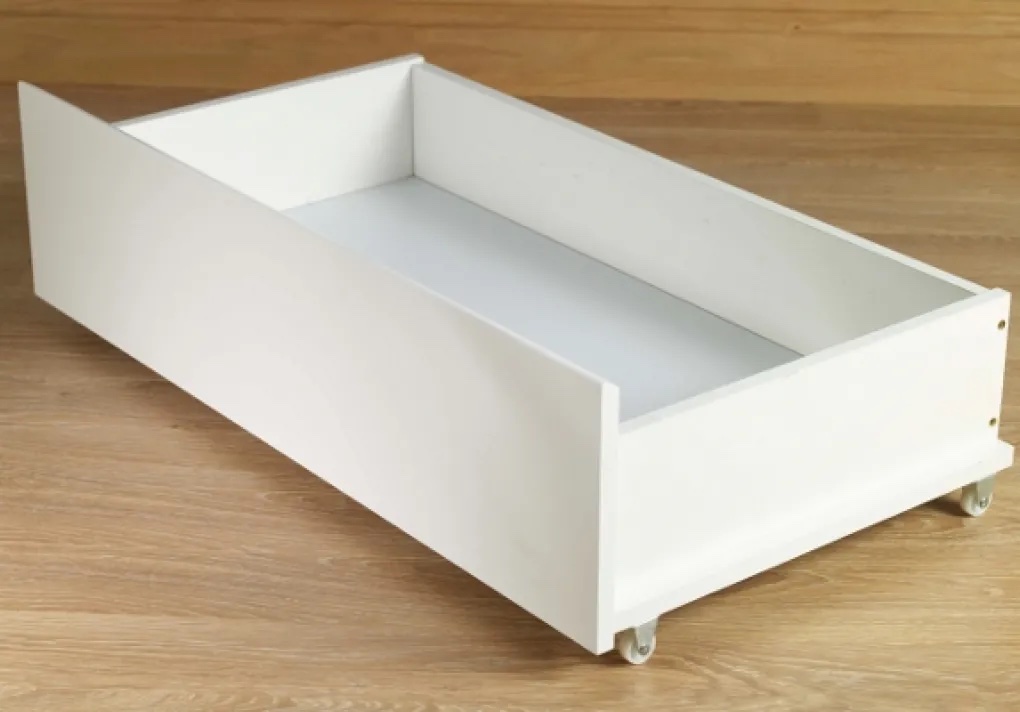 Tips for organising your under bed storage
In our opinion, it's impossible to sleep well in a bedroom that's cluttered and untidy – and it does nothing for your design aesthetic, either! But, rather than invest in more freestanding furniture, how about utilising that hidden storage space underneath your bed?
We're here to help with all the tips, tricks and advice you need for making the most of your underbed storage.
What types of underbed storage are there?
When it comes to underbed storage, there are two main choices on the market: underbed drawers and storage beds. Both of these options allow you to keep your belongings nearby, without cluttering up any of your all-important floor space.
Underbed drawers
Craving crucial storage space, but don't have room for more freestanding furniture? Allow us to introduce our ingenious, space-saving underbed drawers!
We've all hidden things away under the bed only for them to never be found again. Underbed drawers are an easy way to keep spare bedding, clothes and other nick-nacks accessible, but out of sight for a clutter-free look. Plus, they're great for those on a budget, as there's no need to invest in any new furniture. Our White Underbed Storage Drawers are on castors, so they're super easy to fill up and slide away under your bed. The days of scrambling around for lost shoes and winter coats are over – hurrah!
Storage beds
To really utilise your underbed storage space, look no further than one of our innovative and oh-so-fashionable storage beds. The ultimate in style and practicality combined, these clever beds allow you to stow away items within the bed itself, so you can elevate your decor and tidy up your bedroom in one fell swoop!
We offer two types of stunning storage bed at Time4Sleep – ottoman beds, which lift up to reveal a hidden storage space, and divan beds with built-in drawers. Our ottoman beds use a gas lift storage base system (fancy, we know), which means it's as easy as anything to lift up your bed to access the roomy storage compartment. Our Rhapsody Wolf Grey Upholstered Ottoman Bed Frame, for example, is a contemporary take on a classic winged bed and has a storage compartment that's approximately 20cm deep.
The elegant Rhapsody Wolf Grey Upholstered Ottoman Bed Frame has your storage needs covered.
Plush and luxurious, divan beds are the more traditional solution to bedroom storage woes. They offer a deep and roomy base with discrete in-built drawers, which are perfect for housing all manner of things. And don't go thinking that these sensible beds compromise on style! Our Hannah Classic 4 Drawer Divan, for example, comes with a delightfully soft upholstered headboard in an array of on-trend colours (like this fetching Cyan shade below), so your bed will command the attention that it deserves.
Make way for the Hannah Classic 4 Drawer Divan and Headboard! Its practicality and style personified.
What should I store under my bed?
Wondering what to put in your brand-spanking-new underbed storage? We've got you covered. The joy of underbed storage is that you're able to keep your belongings within arm's reach, but entirely hidden from view, so it's a great place to store items which you know you'll come back to throughout the year.
Run out of space in the wardrobe for unseasonal clothes, coats, shoes or handbags? Underbed storage is an ideal spot to safely stow these away until you need them later in the year. Or, if you like to change up your bedding throughout the seasons, why not tuck away extra duvet covers, pillowcases, sheets and bedspreads?
Likewise, underbed storage is great in children's bedrooms for tidying away toys, books and games, while guest rooms can be good for luggage, wrapping paper, craft supplies and even Christmas decorations!
How to organise underbed storage
If you're in the market for some underbed storage tips, we're here to help. From dividing up the space, to investing in zippable containers and vacuum bags, your underbed space will soon be a tranquil haven of organisation.
Divide and conquer
If you share a bed with your partner, it's easy for the space underneath to become a chaotic muddle of your possessions. We recommend dividing up the space into zones, so that you each have your own separate storage spaces. For example, you could take an underbed drawer each, or split an ottoman bed storage compartment down the middle.
Invest in storage bags and boxes for space efficiency
From zip-up bags and plastic boxes for spare shoes and handbags, to shrinkable vacuum bags for your winter wardrobe, storage bags and boxes are the best way to organise your underbed storage and make the most of the space. Plus, they can also protect delicate items (cashmere and wool jumpers, for example) from dust, damage and hungry moths.
Get busy with the label maker
Desperately need that smart wool coat for your next work meeting? Or trying to track down the Christmas cards on 12th December? Prevent any last-minute scrambling by labeling all of your underbed storage boxes and bags with details of exactly what's inside. It might feel tedious, but you'll be grateful for it later!
Need a super sumptuous mattress to take your storage bed to the next level?
From marshmallowy pocket-sprung mattresses, to soft and supportive memory foam mattresses, take a look at our full range of mattresses to find the perfect design, fit and feel for you.