IKEA Bed Size Guide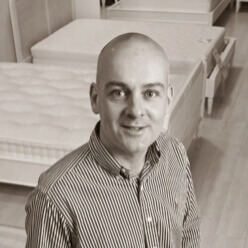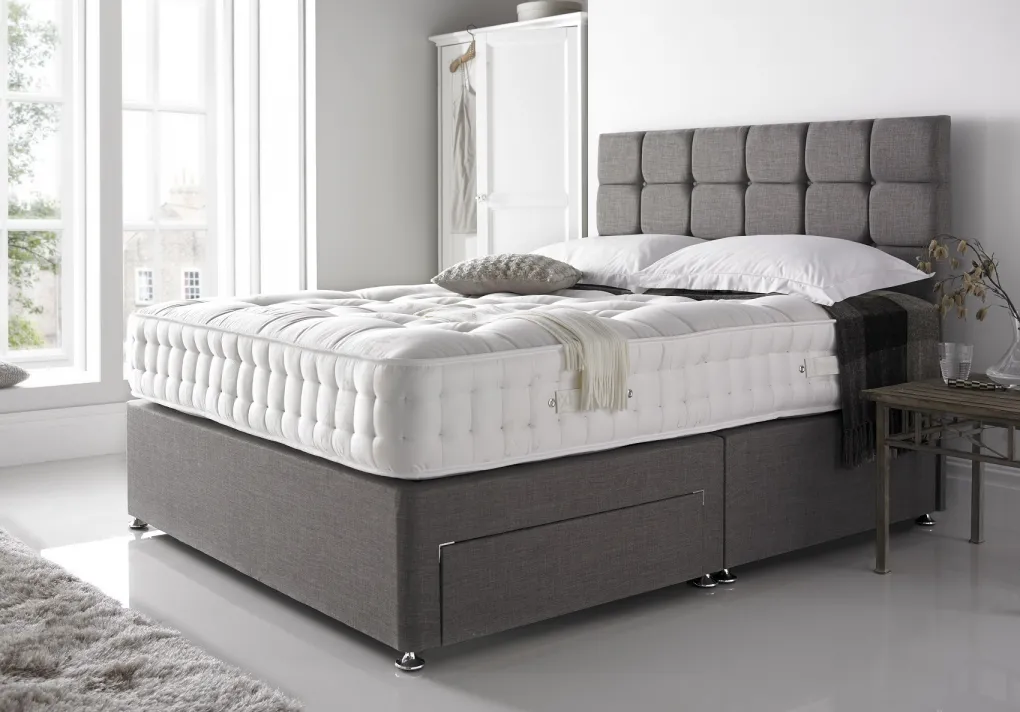 IKEA is a staple brand, globally renowned for its sleek flat-pack furniture and delectable meatballs! It's also a treasure trove for beds and if you haven't quite upgraded yourself to a Time4Sleep bed frame, finding the right mattress for an IKEA bed can be a bit of a head scratcher as IKEA typically uses EU bed sizes.
So, we've come to the rescue with this blog on everything you need to know about IKEA bed sizes and what mattresses will fit an IKEA bed.
What is the difference between UK and IKEA bed sizes?
IKEA beds come a little bigger than classic UK size beds. This is because IKEA typically follows the EU measurements for beds and means you get that extra bit of wiggle room. Here are some comparisons between the measurements:

| | | |
| --- | --- | --- |
| Bed Size | UK Measurements | IKEA (EU) Measurements |
| Single | 90 x 190cm (3'0" x 6'3") | 90 x 200cm (3'0" x 6'6") |
| Double | 135 x 190cm (4'6" x 6'3") | 140 x 200cm (4'7" x 6'6") |
| King | 150 x 200cm (5'0" x 6'6") | 160 x 200cm (5'3" x 6'6") |
| Super/Grand King | 180 x 200cm (6'0" x 6'6") | 180 x 200cm (6'0" x 6'6") |
What mattresses fit IKEA beds?
As IKEA beds come in EU sizes, an EU size mattress will naturally be the best fit for your bed as EU size mattresses also are slightly bigger than their UK equivalents. Although the European grand king is the same size as a UK super king mattress, a European double mattress provides 5cm extra width, whilst single, double and king mattresses offer about 10cm more in length.
For more information, check out our European Bed and Mattress Size Guide for all the key measurements.
Top tips for finding the best mattress for your new bed
Picking out a new mattress can be a daunting task, but there's always some key pointers to keep in mind which will help you find your perfect match.
As a first port of call, think about size. Equip yourself with a measuring tape and work out what sized bed and mattress will best fit in your space. It might be that this determines the mattress for you or you could be heading to bed with a partner which means a single bed is off the table. You could also be a restless sleeper who needs a little more space to stretch out those limbs at night. Just remember that when it comes to mattresses, size really does matter!
Secondly, spend some time thinking about how you sleep. If you prefer to snooze on your back or front, a firmer mattress will be the best option. However, if you are a side sleeper then you should look for something a little softer. This can also be impacted by your weight and so it's often a good idea to test out some mattresses so you can find the right firmness for you to ensure you're receiving the correct support. You can learn more about mattress firmness by reading our handy Mattress Firmness Guide.
Finally, ask yourself how your mattress could boost your physical health, as there are plenty of ailments which can be alleviated by finding the right sleeping support. From the Best Mattresses for Bad Backs to Choosing a Mattress for Arthritis and the Best Mattresses for Athletes and Sport Recovery, we've written plenty of blogs about how the right mattress can help you and help ease any pain you feel when it comes to bedtime.
Looking for more mattress material?
If you need more inspiration when it comes to picking out a mattress, why not check out the Time4Sleep guide on Choosing the Perfect Mattress.