Bedroom Ideas for a Pink and Grey Room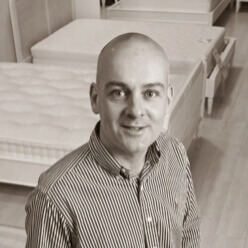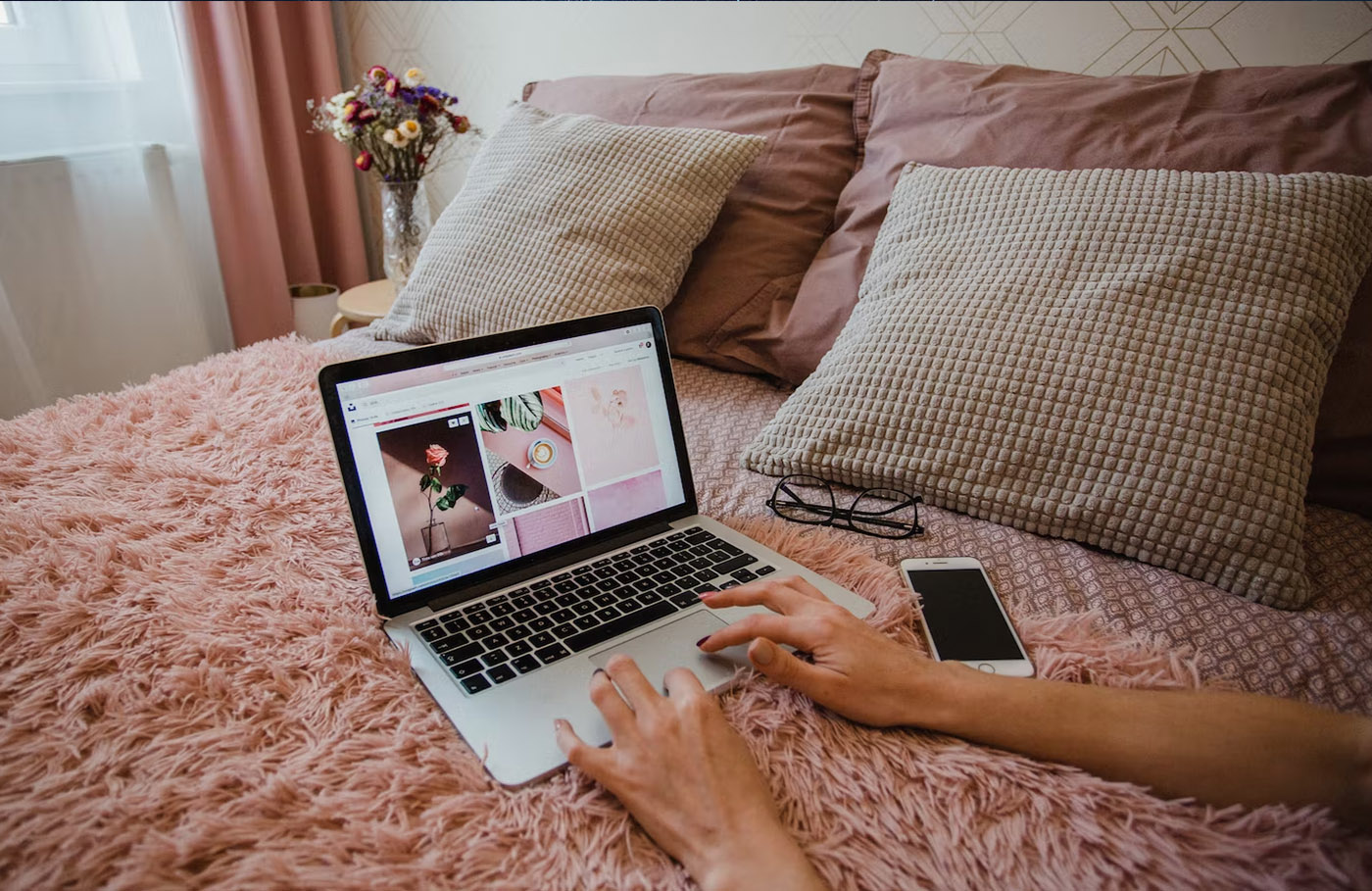 If you're on social media, there's no doubt you've come across the hashtag #millennialgrey recently. This cool, sophisticated colour is really having its moment in the sun with influencers and interior designers shouting about the shade from the rooftops.
But while grey is becoming ever more popular, many people have been searching for the perfect colour to complement it within their bedroom design. Enter, pink! Whether pale, dusky or Barbie pink, this colour does some really heavy lifting when it comes to giving a space a strong pop of colour and warming things up. But it's pink's combination with grey which keeps things from getting too sweet and bright, as the colours work to tone each other down into the idyllic harmony of luxuriously warm and classically cool.
So, if you're toying with redecorating your bedroom and embracing all things grey and pink, look no further! Here, we've combined the best bedroom ideas for pink and grey bedrooms, from how to incorporate them into your design and what other colours you can pair with pink and grey too.
What colours work well with either pink or grey?
While a two-tone pink and grey colour scheme can sing on its own, you have lots of options if you want to add another shade into the mix!
An olive or forest green looks gorgeous with a bright or nude pink as it helps to bring pink back down to earth and create a botanical feel. In fact, pink and green sit opposite each other on the colour wheel so it actually makes fabulous interior design sense! Try adding some green bedding, throws or art work to soften up your colour scheme – you won't regret it!
Or, if green's not your vibe, a dark blue also compliments a pink and grey room really well. Toning down the sweetness of a baby pink, a dark teal or navy blue can bring a sense of sophisticated, cosy luxury to your bedroom that will help you to relax and wind down come bedtime.
How to combine colours with pink or grey in the bedroom
Thankfully, there are loads of creative ways to add a splash of other colours into a grey and pink bedroom scheme! Here are a few of our favourites.
Bedding
From duvets to throws, scatter pillows and sheets, there are a plethora of colourful bedding options out there. Bedding is a great way to introduce a new colour to a set theme as they can act as an eye-drawing accent that makes your two-tone aesthetic seem a little less flat and two dimensional.
Botanicals
Bring the outside in! Not only do plants in the bedroom look beautiful and add some textural interest, but they are a natural way of introducing various shades of green to your space. And what's more, plants in the bedroom can do wonders for your health as they offer a whole host of benefits including air purification and improving mental health. Check out our blog on Botanical Bedroom Ideas for more hints and tips!
Wall Art
While your walls themselves may be pink and grey, that doesn't mean what you hang on them have to be too! In fact, carefully picked artwork is a really clever way to introduce a third colour into the mix. From abstract prints to fine art, photography and canvases, there are so many exciting options for you to choose from.
How to incorporate pink and grey in the bedroom
And now for the main event – our best pink and grey room ideas to help inspire your design!
Make your bed a focal point
Seeing as your bed is the centrepiece of your bedroom, it makes sense to incorporate the pink and grey theme into the frame you choose! At Time4Sleep, we have a stunning selection of pink beds and grey beds that we know you'll love. Here's a few to whet your sleepy appetite.
Impactful, elegant and oh-so-pink, the Sephora Classic bed with its sumptuous deep-buttoned upholstered headboard oozes luxury. Offering a timeless design, the Sephora is handcrafted in the UK and would make the perfect pink focal point in your new room!

Hannah Classic 4-Drawer Continental Gatsby Rose Headboard and Base
If you're looking for a pink bed that's as practical as it is stylish, look no further than the Hannah Classic bed. As well as boasting a chic, modern design, the Hannah also features the added benefit of four generously deep drawers to help you store away any bits and bobs and keep your pink and grey bedroom clutter free!
Or, if you're looking for something more classic than contemporary, our Valencia Sleigh Bed could be the pick for you. Sure to add a touch of style and grandeur to your space, the gorgeous steel grey upholstery has a deep-buttoned scroll headboard and weathered effect wooden feet. Plus, you'll be in for a super cosy sleep with this bed as it also features a sprung slatted base for extra support and comfort.
For a bed that does it all, our Copenhagen Ottoman TV bed is sure to fit the bill – and then some. Combining winning functionality with effortless style, the Copenhagen not only has an enormous storage space beneath its ottoman frame, but it also houses a TV mechanism in the foot end of the bed! Did someone say movie night?
Use contrasting shades
Pink and grey have the potential to be overpowering as colours, so it's important to know how to use them both in harmony to create a cosy environment in which you can drift off to sleep. A brilliant way to do this is to find complementary yet contrasting shades of the colours to create interest while also avoiding anything too bright and bold. So rather than have 2 grey feature walls and 2 pink feature walls for example, opt for a completely pink wall paint aesthetic instead and then create contrast with one or two big grey items such as a bed, rug or chest of drawers!
Incorporate prints
Gallery walls are extremely en vogue at the moment and present a great interior design opportunity for you to weave further pink and grey elements into your space – as well as other colours as we mentioned earlier in this piece. For a true collage vibe, mix up mediums with a selection of black and white photography, colourful art prints and textured pieces for added interest and texture.
Add texture with accessories
To make your pink and grey design more harmonious, choose cosy accessories that use both pink and grey colours to tie everything together. From cushions to blankets, rugs and duvets, you're sure to find lots of different pieces which use a variety of materials to add some texture at the same time. Think velvets, woollen knits and linens!
Looking for more bedroom design inspiration?
Well, you've come to the right place! Our Blog is bursting with hints, tips, ideas and inspo for you to get stuck into. Whether you're looking to create a Maximalist space, design a Boho bedroom or even embrace Japandi style in your sleeping quarters, we've got you covered.