If there's one thing the various lockdowns of 2020 have taught us, it's that the bedroom is the most important room in the house. You just can't beat a well-styled, inviting space, designed to level up your sleep quality and keep your stress levels down.
So, if you're considering a bedroom makeover to kick start 2021, why not get a little fancy with a rattan bed? Oozing class and sophistication, a rattan bed is the timeless signature piece that your bedroom never knew it was missing.
Here, we've put together everything you need to know about rattan beds – from our top picks to benefits and cleaning and care advice.
What is a rattan bed?
Rattan is a form of lightweight vine or climbing palm that can be used as a weaving material for furniture. It's often mistaken for wicker - but wicker is a weaving technique people, not an actual material! Who knew?
Rattan material is highly versatile, able to create all-weather seating areas outdoors, as well as adding a touch of boho chic to your indoor furniture. Think warm Marrakesh nights, think French countryside manors. Got it? Great – you're picturing rattan furniture.
Rattan lends itself to chairs, cabinets and baskets but at Time4Sleep we'd wager that its best emanation is in bed form. A rattan bed has a unique ability to encapsulate warmth, durability and elegance all at once.
What are the benefits of rattan bed frames?
Strong and durable
Whilst it might seem flimsy at first sight, rattan is actually incredibly durable and will truly stand the test of time. Easy to clean and maintain, your rattan bed will look brand spanking new for years to come.
Contemporary look to suit every interior
Forget the old wicker-style baskets your nan used to put her washing in; modern rattan furniture is an unapologetically fashion-forward piece of interior design. With the use of pastel and natural colours, rattan beds have the unique ability of looking incredible in many different styles of bedroom. Whether your room screams opulence or understated minimalism, your new rattan bed is sure to add texture, catch the eye and complement your existing aesthetic.
An affordable and worthwhile investment
Whilst a premium material, rattan is a fantastically economical option when compared to other bed frame upholstery. Not only is it more affordable, but it lasts longer too, meaning you'll save more in the long run as you won't need to upgrade for a long old time. Talk about a shrewd investment!
Our best rattan bed picks for 2022
Loire Rattan Bed Frame
Our Loire Rattan Bed Frame exudes natural elegance. Inspired by our friends across the channel, we've combined a beautiful oak with a rattan headboard to create a French enthused contemporary feel, which adds a splash of sophistication to any space.
The hand carved detailing in the frame adds a touch of luxury and you can rest easy knowing that the top-quality materials and slatted base system are going to provide you with a strong and supportive foundation for a great night's sleep.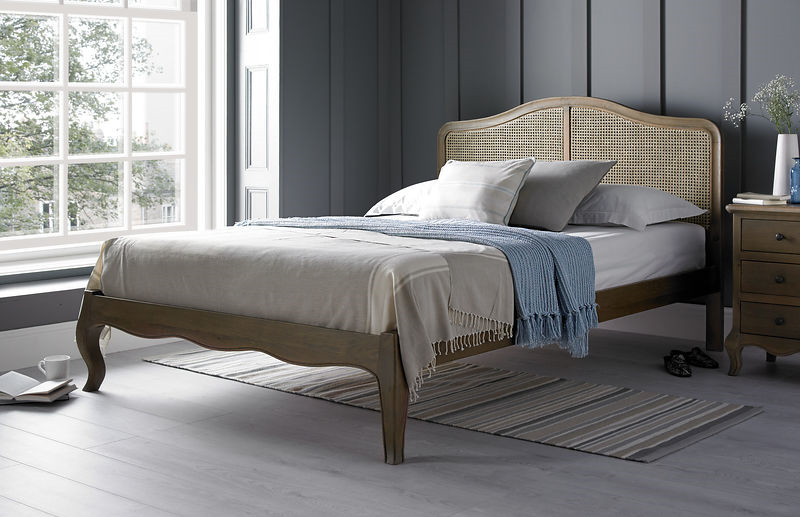 Liberty Rattan Wooden Bed Frame
Finished in an infinitely charming white paint, the Liberty Rattan is a Time4Sleep bestseller that easily becomes the centrepiece of your bedroom, no matter the aesthetic.
Its solid and supportive frame combined with the subtle elegance of the rattan headboard makes the Liberty Rattan an eye-catching piece with an air of opulence. And don't you fret – this bed doesn't compromise on comfort either. If you've been looking for an effortless way to add elegance to your bedroom, this is the bed for you.
The Liberty is available as a spacious rattan double bed or rattan king size bed for those who really love to stretch out.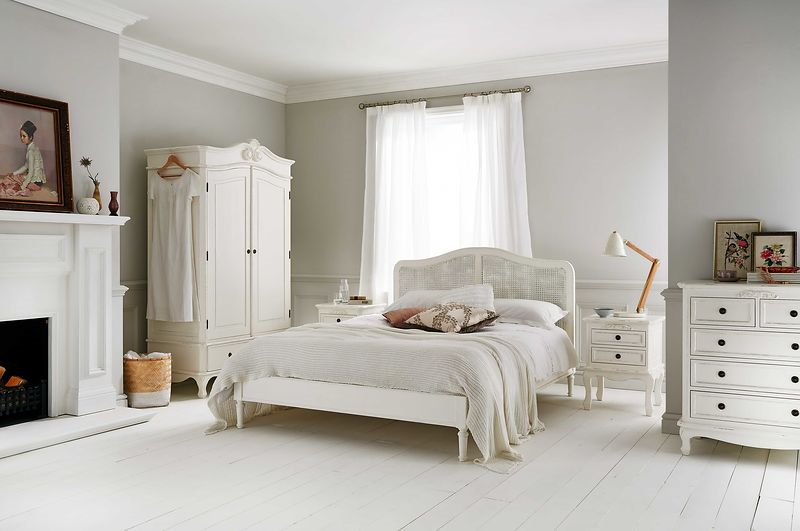 How to clean a rattan bed frame
When cleaning your new rattan bed, it's best to keep things simple and often. A regular hoover of your bed frame will help get rid of any pesky dust or lingering dirt.
When it comes to products, a good polish spray will give your wooden bed a shiny gloss and an anti-bac spray will provide you with an inviting, fresh bed smell that'll have you desperate to jump in.
But remember, whilst wooden beds are sturdy, choosing the wrong cloths or sprays could cause damage to the frame and its beautiful finish. Make sure you don't drench the material with liquid – take care to select rattan-friendly cleaning products and use soft cloths when it is time to give your new prized possession a wipe down.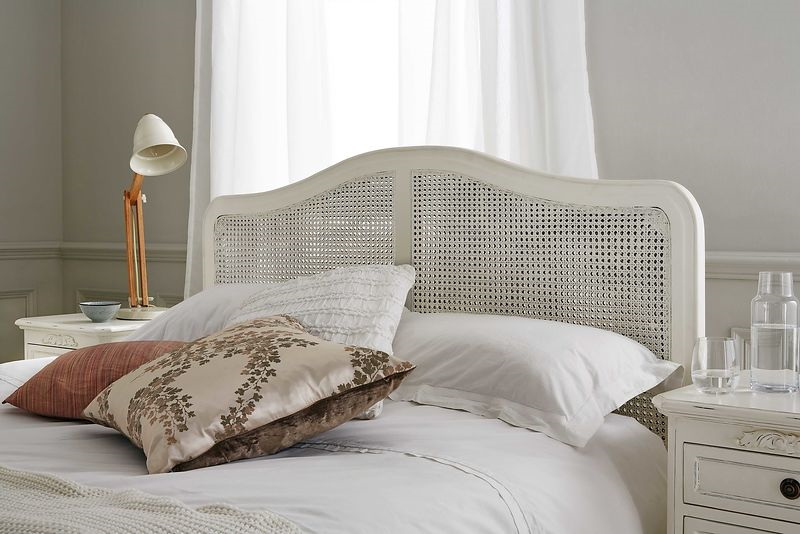 Need a mattress too? Say no more. Browse our collection of supportive, comfy mattresses and say hello to a lifetime of restful sleep!