A bed can be more than just a place to rest your head and we have a whole range of models that can provide storage solutions, solve space shortages, act as stylish centrepieces and so much more. With such an extensive collection of high-quality beds available at Time 4 Sleep, you'll have plenty to choose from when the time comes to buy your dream bed.
We're here to help you make the right decision, and pick a bed that best suits your home, tastes and needs best. Our guide will breaks things down, by room and style, so you can make sure your choice is nothing less than perfect for your home!
Master Bedroom
Invest in comfort and refresh your master bedroom with a king or super king size bed. If you have the floor space available, take advantage and enjoy a better night's sleep thanks to a seriously spacious bed.
Snuggle up in the duvet together, then rest peacefully without having to worry about your partner invading your side of the bed while they sleep. Remain undisturbed all night, keep cool and make the most of the extra room by stretching out whenever you please!
TV beds are also ideal for master bedrooms. If you're into tech gadgets, you'll love this handy entertainment feature. With the TV hidden inside the end of the bed, all you need to do is press a button and your favourite TV shows will be playing within no time.
Children's Bedroom
A child's bedroom is a place for fun and learning, but maximising space is definitely a priority for your child as they grow up. Make sure their bed provides them with an excellent night's sleep without getting in the way of play, and choose one of our smaller beds for their room.
Bunk beds are always favourites with kids, and our colourful collection is ideal for siblings sharing a room or for sleepovers with friends! Likewise, mid-sleepers optimise space in a similar way, offering just the top bunk and leaving the space underneath to be utilised in any way you please - this often makes a fantastic den or desk space!
If you're running out of space to store their toys and books, try a cabin bed. They're raised off the ground slightly, so your child can still enjoy all the fun of climbing up a small ladder before heading to sleep, while underneath you'll find clever storage options like pull-out drawers and shelves to keep their belongings neat and tidy.
Of course, the traditional single bed is great for kids of all ages too and you're sure to find a style you both love in our extensive range.
Teenager's Bedroom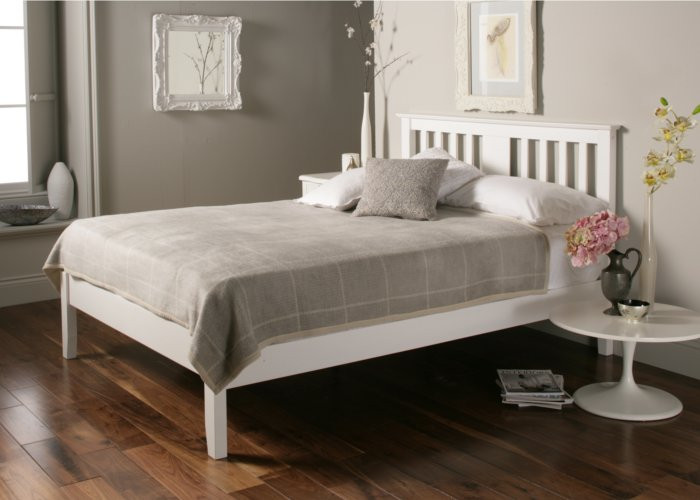 If you're considering purchasing a new bed for a teenager, it's important to look ahead and think about the future too. You'll need to select something that's both affordable and stylish, with enough space to keep them comfortable as they grow into young adults.
Our small double beds are an excellent choice for teenagers, adding that little bit of extra room they're sure to appreciate as they get taller and taller! There's a whole host of modern styles available to choose from too, from sleek metal frames to classic wooden white designs.
You might want to consider an ottoman bed too. If you know they'll be leaving the nest and heading off to university soon, the ottoman is a great way to transform their space temporarily. With tons of storage under the bed, you can keep their belongings hidden away as you transform their room into a welcoming space for guests.
Guest Bedroom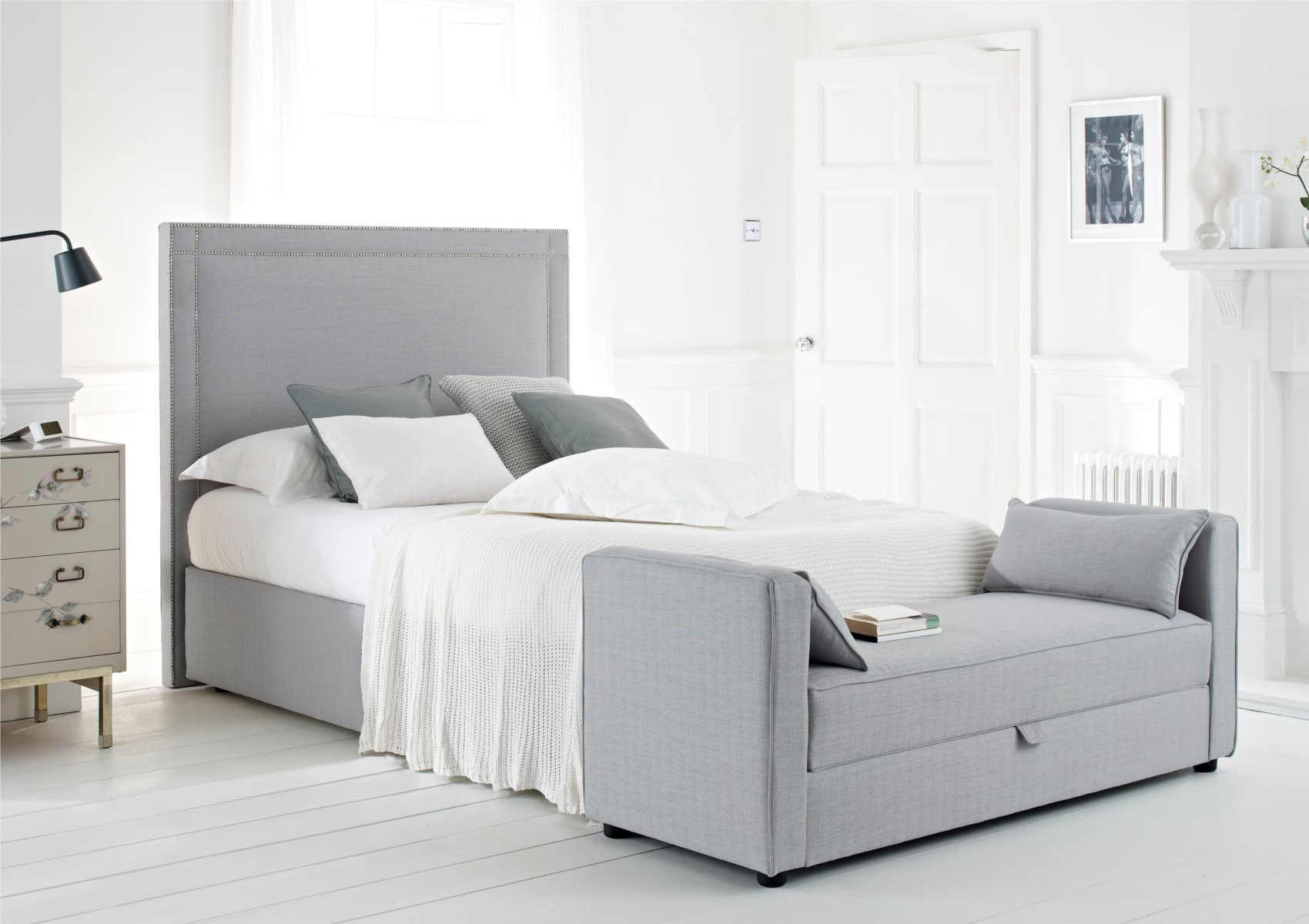 For homes that enjoy a guest bedroom, choose a bed with added storage so you can make the most out of the room even when nobody is visiting.
There's a whole range of on-trend divan beds available at Time 4 Sleep. From minimalistic designs to more luxurious, extravagant models, divan beds come in all sizes and feature handy drawers to place those extra duvets, towels and winter clothing inside. If you're looking for even more storage space, try an ottoman bed. Our speciality, the ottoman lifts up completely so you'll have one large bed-sized space to use as you please.
We offer a wide selection of guest and day beds too which offer additional sleeping space without taking up too much space. Our day beds act as comfortable sofas, with a selection featuring a discreet underbed tucked away discreetly beneath the main mattress. Alternatively, our guest beds look like our regular single beds but also feature a hidden underbed so there's space to sleep two if needed.
Most importantly, there's really no need to spend a small fortune on a guest bed. Our guest beds are affordable, practical and stylish, with a large collection of modern and traditional designs on offer at great prices!
Contemporary Styles
With the bed often taking centre stage, you want to make sure your frame is absolutely perfect and works well with the existing aesthetic of your bedroom. For minimalists and modernists, there are particular contemporary styles available at Time 4 Sleep that we think you'll absolutely love.
For an ultra-modern look, opt for a white frame. Sleek but elegant, the neutral frame looks incredible when paired with light, large floor tiles. Together, your space will appear brighter and larger. Grey frames, like the Serenity, work wonderfully too, adding a touch of sophistication to a monochrome theme.
When it comes to shape and finish, we suggest choosing a bed frame with clean cut, straight lines. A lower frame will help you to achieve an uncluttered look too, while a high gloss finish, like those seen on the Ice and Aden can add a subtle touch of glamour. Fancy a softer, warmer finish? Go for the Shaker or the Aspen instead.
Timeless Classics
Here at Time 4 Sleep we have a whole range of beds that fit soundly in our timeless classics category. Whether you're looking for a period design to enhance the traditional character of your home or simply wish to choose a bed style that's known to stand the test of time, we're sure to have the perfect bed for you.
If you're feeling Parisian, our selection of antique style beds and beautiful French style beds will work seamlessly with your bedroom. The Provence offers a more subtle French-inspired look too, with decorative curves and sophisticated detailing, an ageless style that we offer in a painted white wood finish.
Sleigh beds echo back to the 1800's, and today they're available in a range of exciting designs. The classic frame makes the perfect statement, and with wooden, upholstered and even leather designs you'll easily find a style suitable for your home.