We're living in an age where just about anything can be bought online – you can even hire a goat to join your corporate Zoom meetings. But whilst your next sleeping station is but a simple click of a button away, it can be hard to know how to shop for your perfect bed online without the right info to hand. The options feel endless and there's only so much one can do with a measuring tape.
How big is a king-size bed? Will it fit in your room?
Should you get a divan bed or an ottoman storage bed?
Wood or upholstered? And what on earth is rattan?
Exactly. We can imagine you have lots of questions. But the truth is, shopping online for a bed is a lot easier than you'd think – in fact, it's a lot easier than buying in-store! Here, we look at the pros of buying a new bed online as well as how to actually do it (with lots of tips and tricks along the way).
Benefits of buying a bed online
More choice
Forget about a limited choice of options at your local furniture store, the online stockroom of bed options is limitless. Whilst a physical shop may only exclusively stock wooden beds, online you're able to browse beds of all shapes and sizes from single beds to super king size beds, TV beds and ottomans. Don't believe us? Check out our full range!
Take your time
Kiss goodbye to pesky opening and closing times. When you buy a bed online, you can browse away to your heart's content – whenever you want. Whether you're an impulse buyer or prefer to take your sweet time and mull over your options, shopping online applies absolute zero pressure to your purchase – you're on your own buying schedule. Plus, there's nobody hovering over your shoulder reminding you of their commission! If you need help whilst you're searching, don't hesitate to ask any questions - contact us in your own time.
Save money
When you shop online, it's so much easier to make sure you're getting the best quality at the most affordable price. At Time4Sleep, we offer free delivery straight to your door, interest free credit options and an unrivalled price match promise. We believe that a good night's sleep shouldn't cost the earth and so we never knowingly be beaten on price. If in the unlikely event that you see the same product advertised cheaper on the internet, we'll beat it. Promise.
Read the reviews
It'd be a bit weird if you had to interview every other person who'd bought the same bed as you in person, wouldn't it? Let alone impossible! But when you're buying a bed online, you have access to hundreds, if not thousands, of reviews from previous customers to help you make an informed decision on your purchase. Pretty nifty, huh?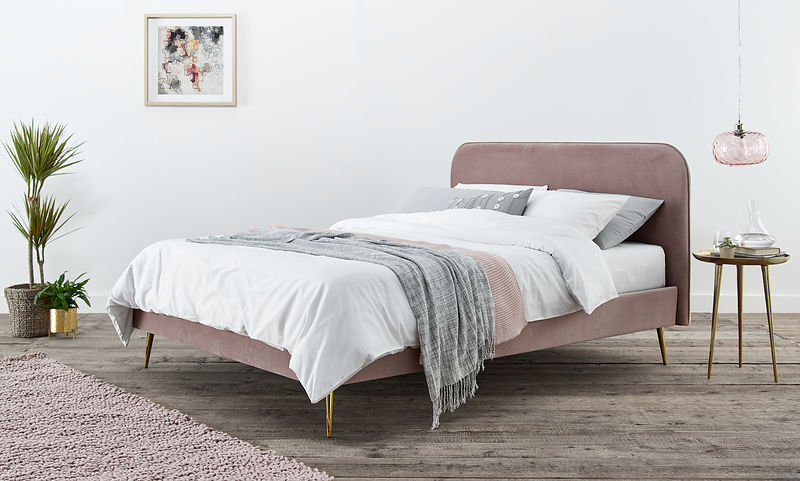 How to buy a bed online: questions you need to ask yourself
Get down with dimensions
Before you begin your search, make sure you've decided how big you want your bed to be. Measure out a space in your bedroom that gives you enough room for other furniture and walking about and keep this in mind when you're searching online. Size can vary massively and dictates the mattress and bedding you need, so it's crucial you get this bit right!
At Time4Sleep we have single beds, double beds, king size and super king size beds – things could get a little awkward if you ordered a single day bed by accident for you and your partner.
Find the frame for you
Once you've got your perfect bed size in mind, it's time to talk bed frame types. Would you like a bed with storage options such as an ottoman bed or divan bed? Would you like a frame with a bit of character such as a rattan bed or sleigh bed? Or would you like to jump tech-first into 2021 with a top of the range TV bed?
The world of bed choices is truly your oyster, you just have to be prepared to do some research to find out which type of bed frame is for you. It's also worth noting that if you opt for an upholstered bed rather than a wooden bed, you can request free fabric swatches from us on any of our upholstered bed frames or headboards.
To get you on your way, why not check out some of our most read bed buying guides by following the quick links below:
Get quizzical
Almost there. You've got size, style and aesthetic in the bag and a few stunning bed frames on your shortlist – but how do you pick the perfect one? It's time to scour the online reviews and ask around!
On every Time4Sleep product page, you'll find a review dropdown section ready and waiting for your perusal. Once you've found a bed that takes your fancy, take a look at what previous buyers have had to say about their experience.
Have a question that hasn't been answered on the product page or in the reviews? Get in touch! Give us a call, send us an email or even ask a question directly from the product page. Our expert team are more than happy to answer any questions you may have – we're obsessed with customer service and love matching our clients with their dream beds so ask away!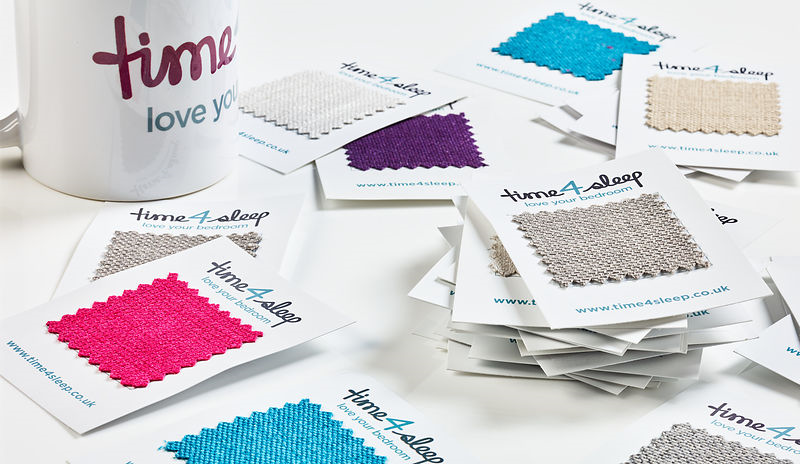 Found your forever bed and now need a mattress to match? Read our Mattress Buying Guide for everything you need to know.