If you suffer with hip pain, you'll already know how hellish it can be to get a good night's sleep. But no matter the cause of your achy hips, have you ever considered that your mattress could be making it worse? It may seem a little grandiose to purchase a brand-new mattress just to relieve a little pressure on your joints. But when you really think about it, isn't it worth the cost to improve your sleep, mobility and overall quality of life? Yes, we think so, too.
Here, we've put together our guide on the best mattresses for hip pain in the UK – from firm mattresses to memory foam mattresses – as well as some top tips on how to sleep with achy joints.
What causes hip pain?
A whole host of issues can cause sore hips from injuries to conditions such as arthritis, poor sleeping/sitting positions or even overuse. Sometimes your hip pain could just be a little niggle that can work its way out, but if your suffering lasts beyond a few days, make sure to visit your doctor to identify the cause.
What sleeping positions are best for hip pain?
Certain sleeping positions will find you waking up in the dead of night cringing in discomfort, so it's best to start as you mean to go on and learn the best sleeping positions to relieve stress on achy hips.
Try sleeping on your back with your legs slightly apart to open the joint and relieve pressure. Or, if you love to sleep on your side, opt for the side of your body that doesn't hurt and pop a firm pillow between your knees to keep your hip propped up and aligned. Essentially, remember to avoid any sleeping position which will place extra weight on your sore side – alignment and low pressure are key!
What are the best mattresses for hip pain?
Quality of sleep is crucial for our overall health – both physically and mentally – and a great mattress is the first step you should take to achieving the perfect night's kip. When it comes to choosing a mattress for hip pain, the key thing to keep in mind is support and firmness. You need a mattress that is going to give your sore joint the maximum support that it requires, whilst also catering to your sleeping positions and personal softness preferences.
The perfect mattress will keep everything aligned, from your spine to your shoulders and hips, meaning less pressure is placed on your bad hip. Here are our top picks:
Firm mattresses for hip pain
Sleep Sanctuary Crystal 3000 Pocket Mattress
If you're hip requires a firm touch, this is the mattress for you. The Crystal king-size mattress has a 3000 pocket sprung unit that grants an incredible level of support due to its individually wrapped springs. This means that as the springs are not bound to one another, they can move independently, moulding themselves to your body shape, weight and position as you move throughout the night and providing the utmost level of support.
Available in four standard UK sizes, the Crystal comes as a single mattress, double mattress, king size mattress and super king size mattress.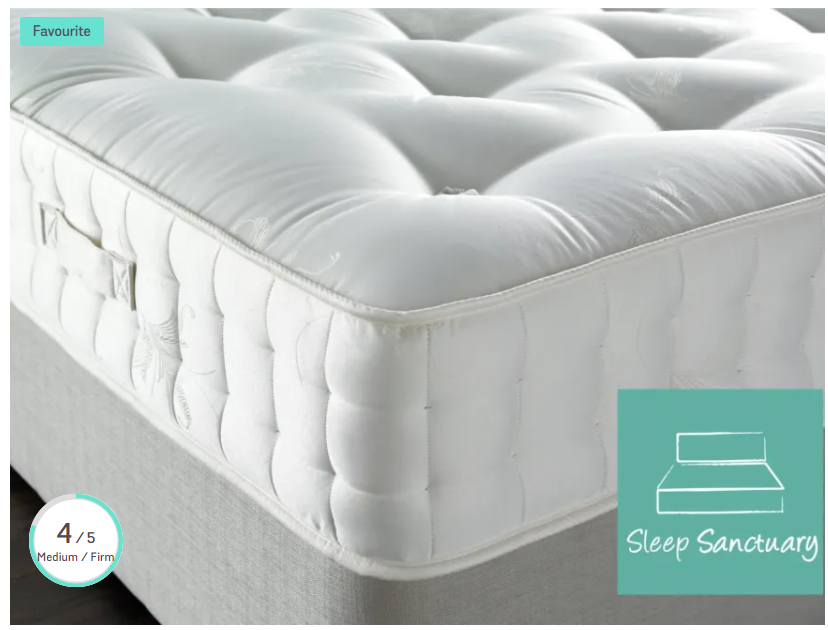 Looking for something a little firmer? Look no further than the V-Fibre Pocket 1000 that scores a full 5/5 on our firmness rating. Combining the traditional benefits of a pocketed spring system with the latest generation of mattress fillings, this mattress is a great option for those suffering with hip pain as it offers a n extremely firm level of support with its 1000 individually pocketed springs. Not only this, but the mattress also has a side stitched border for increased edge support in case your partner likes to hog the bed and you're pushed to the side of the bed!
Available in sizes from single to king size, the V-Fibre mattress's fillings are also hypo-allergenic to help air circulation as it effortlessly cradles your body in perfect alignment.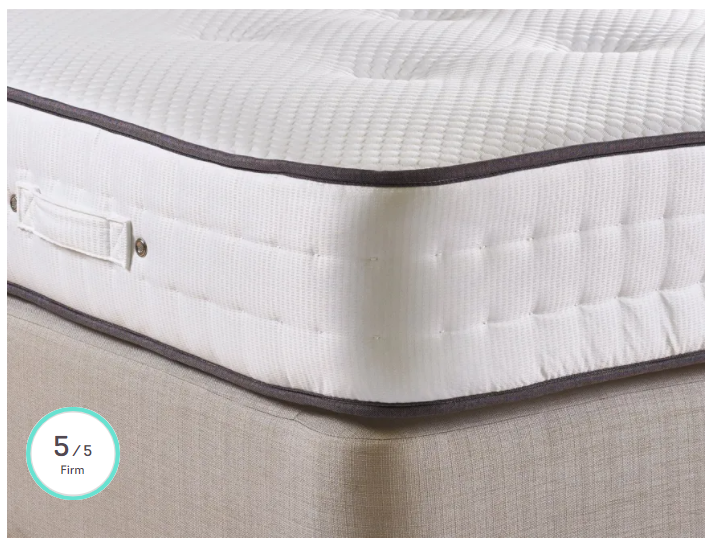 Memory foam mattresses for hip pain
Sleep Sanctuary Memory Pocket Plus 3000
Mattress Memory foam mattresses are perfect for those with joint pain as they work to provide extra support that specifically targets relieving pressure points. This is especially true for side sleepers who may suffer with pelvic rotation problems and hip pain due to misalignment when you sleep.
The Memory Pocket Plus 3000 is the answer. Combining traditional pocket spring technology with memory foam to create the perfect medium support mattress, all you need to do is relax and effortlessly drift off into the land of nod. Research shows that the visco elastic memory foam used within this mattress significantly improves the quality of sleep and is highly recommended by global chiropractors and osteopaths for both back and hip pain. Result.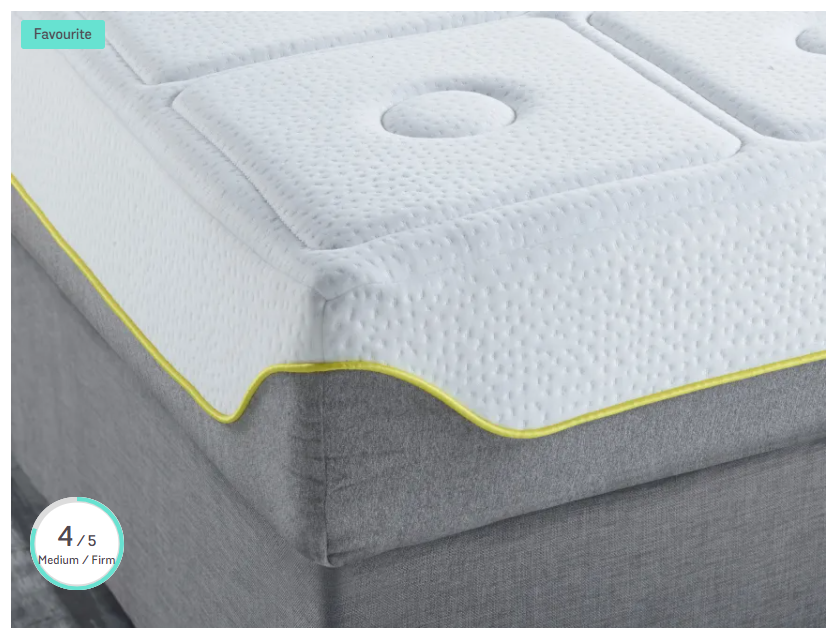 Sleep Sanctuary Ortho 2000 Gel Memory Mattress
Much like the Pocket Plus 3000, the Ortho Memory Pocket Gel 2000 combines traditional pocket spring technology with the latest memory foam to create a highly comfortable mattress with a firm comfort rating of 4/5.
However, this mattress uses 'Cool Blue' pressure relieving gel memory foam which helps to improve blood circulation and dissipate heat for a restorative night's sleep. At the same time, each of the 2000 individually wrapped pocketed springs adapt silently to your every movement, granting you a highly supportive kip. Available in double mattress and king mattress sizes, this memory foam mattress is sure to have you snoozing all the way through to the morning.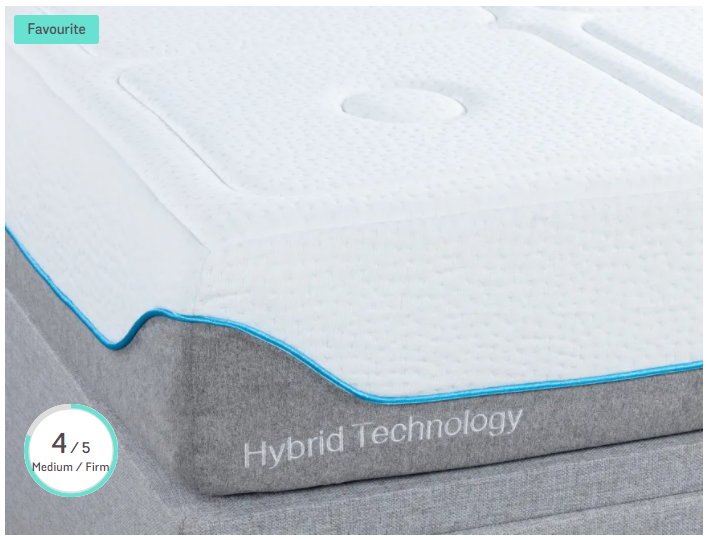 Looking for a little more advice before you commit to a lifetime of better sleeps? Take a look at our complete guide on choosing the perfect mattress for you – you won't regret it!