Preppy Bedroom Design Ideas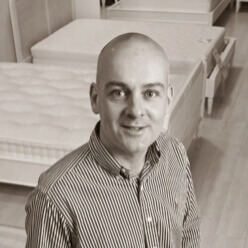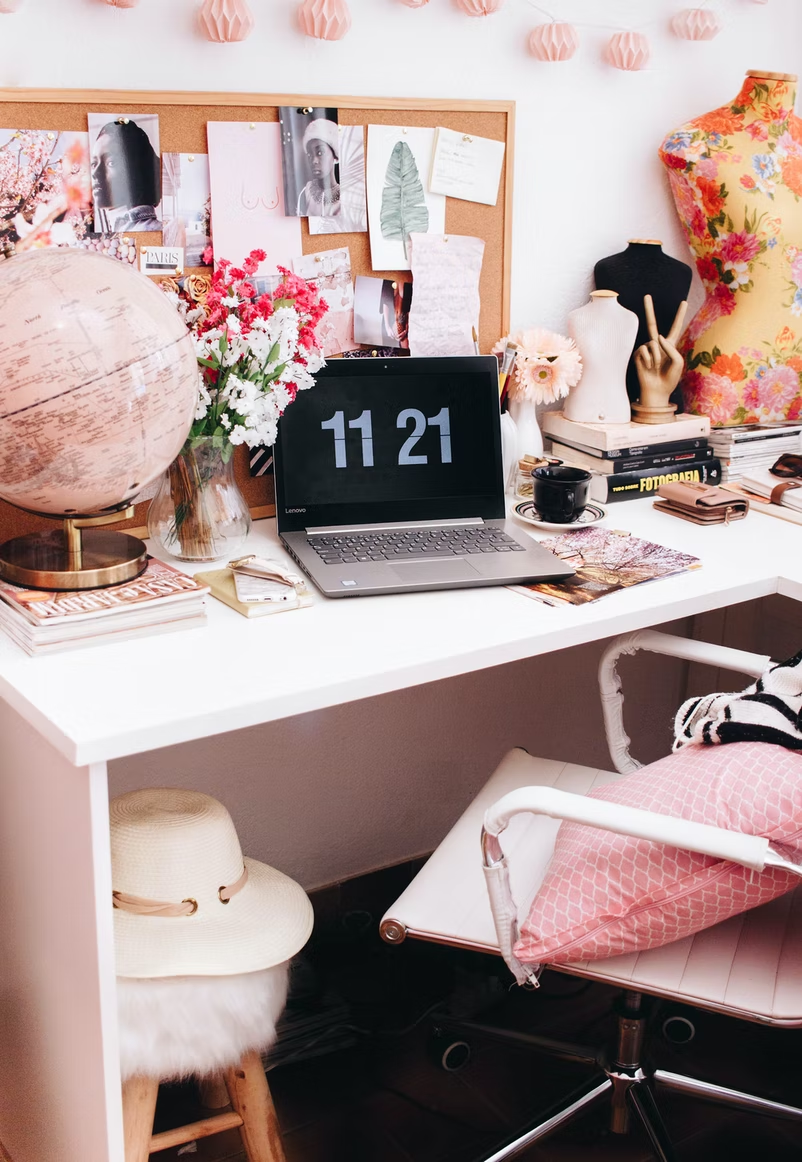 It's a well-known fact that design trends of old have a knack of coming back in fashion – and the preppy aesthetic of the early noughties is no exception. Forget the Hollister sweatpants and side ponytails though, we're talking popping pastel colours, animal prints and tie-dye, smiley face sticker transfers, Lady Gaga lightning bolts and, of course, Polaroid gallery walls!
If you're wanting to curate an eye-catching preppy bedroom aesthetic, look no further. From design inspiration to helpful tips and tricks, we've put together everything you need to know to transform your bedroom into the preppiest of spaces.
What is Preppy Design?
Before we delve into this moniker of American subculture, let us first set the scene. Close your eyes and envision your childhood bedroom shelves bowing under the weight of countless US teen drama DVDs from the early 2000s. Gossip Girl. 90210. The OC. Clueless. Are you with us?
The preppy aesthetic, also known as "the old money aesthetic" across TikTok and Instagram, refers to the upper-class lifestyle of "preppy" school students striving for Ivy League college glory in the US to uphold their family's glamorous, ambitious reputation. The style trend came into fruition in the late 1950s, with graduates of northeastern preparatory schools wearing clothes from brands such as J. Press and Brooks Brothers. In the 1980s, there was even a tongue-in-cheek book published by Lisa Birnbach entitled "The Official Preppy Handbook" that laid out every detail of how to live the ultimate preppy lifestyle!
Preppy clothing embodies a very vintage style, with polo shirts, tennis skirts, tweed skirt suits and cricket knit jumpers taking centre stage. Think Tommy Hilfiger and Ralph Lauren. But preppy design doesn't just revolve around clothing – this iconic aesthetic can easily be applied to your interior design too! Whether you're looking to encapsulate the "East Coast Prep" style with its characteristic nautical motifs, "New England Prep" designs which embrace all things country club or the "Southern Prep" aesthetic which oozes summer girliness, there is so much to get creative with when it comes to preppy interior design!
Preppy Bedroom Ideas
In this blog, we'll be exploring the intricate ins-and-outs of the summer "Southern Prep" style seeing as this summer has been the hottest one on record! Also known as "VSCO Preppy Aesthetic", the design trend combines bright colours with animal prints, luxurious textures and many, many an accessory. So, without further ado, get your best summer vibe Spotify playlist ready and prepare to transform your bedroom into a fetch space that even Regina George would be proud of.
Be Bright and Bold with Colour
There's no room to be shy with colour if you're after a preppy bedroom design – this look is all about a colour pop. Bright pastels are the way to go, with pastel pinks and baby blues creating the perfect base colour for you to adorn your walls with patterns, prints and photos when it's time to apply those finishing touches.
Buy Some Preppy Bedding
You can have some real fun when it comes to selecting preppy bedding. Create luxury and comfort with lots of pillows and big, squishy duvets. Create texture with fluffy throws and patterned scatter cushions. And create style with heart print sheets, floral bed sets, animal print pillow covers or even a cute cuddly toy or five!
Go Big with Wall Art
Unleash your inner teen with the ultimate noughties throwback – the collage wall. From vintage band posters of Blondie, to hanging ivy, glow in the dark wall sticks and hanging tapestries, the preppy world of wall art is truly your oyster. And for something extra cute, why not start a Polaroid gallery wall to really drive the college dorm room vibe home?
Get Lit with Preppy Lighting
An integral element of preppy bedroom design, the humble string light is guaranteed to take your VSCO aesthetic from nought to sixty! You could even make things even chicer by opting for coloured lights or LEDs surrounded with fluffy pink collars. For bedside tables, experiment with fun-shaped neon lights and lava lamps for a playful touch come bedtime.
Accessorise, Accessorise, Accessorise
Accessories are the key to making your preppy bedroom come to life. Think shell-shaped trinket dishes, dressing table halo mirrors, quirky jewellery stands, fluffy rugs, scented gel pens arranged by colour on trestle table desks, pouffy beanbags, scented candles, lean-to mirrors and lightning bolt wall stickers.
Can You Buy a Preppy Bed?
Of course you can! All preppy bedroom ideas revolve around luxury, comfort and chic colour pops, and we have a whole host of beds that fit the brief. Take a look at a few of our favourite pink beds below that would make the perfect centrepiece in any "old money" style bedroom.
Our stunning Lilly Upholstered Bed is seriously pretty in pink.
A cute pink bed with a hidden TV, phone charging points and storage? The Berkley Ottoman TV bed is so fetch!

Make a preppy style statement with the Esme Classic Bed's gorgeously tall and squishy headboard in Gatsby Rose.

After more style tips?
Looking for more bedroom design inspiration? We've got you covered. Explore our blog and discover a huge catalogue of style advice, from Japandi Bedroom Inspiration, to Winter Style Bedroom Ideas and even the Best Plant Choices for Your Bedroom!