Creating a winter style bedroom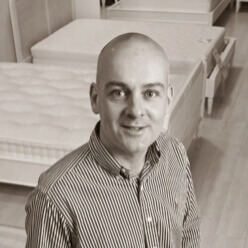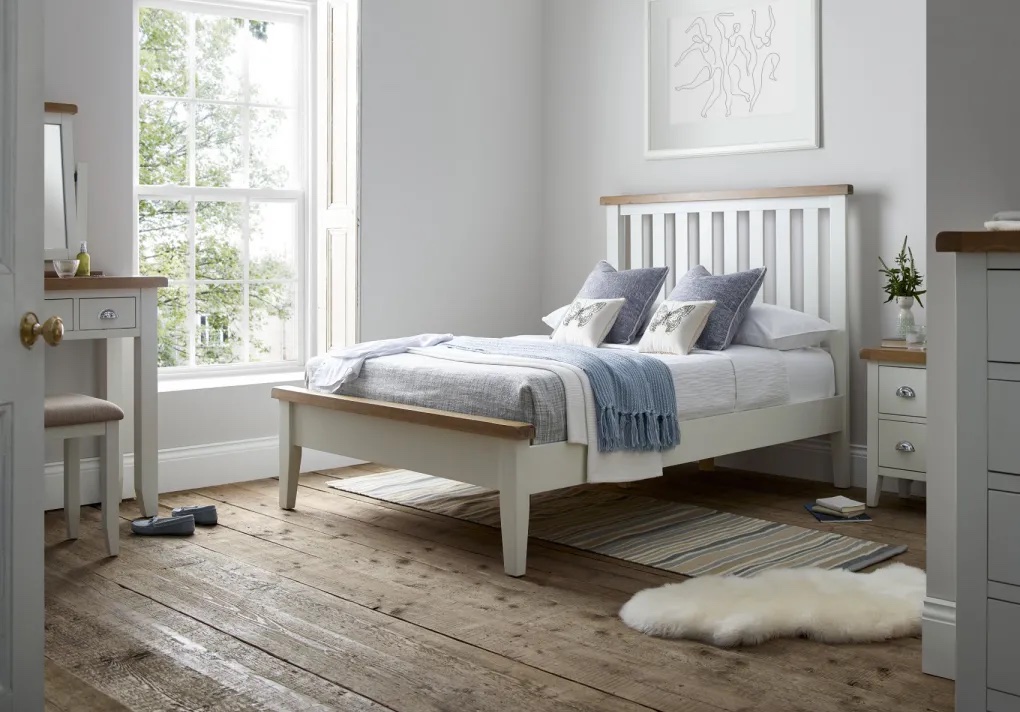 Creating a winter style bedroom
The morning's are dark and there's a nip in the air and, in the words of Ned Stark, winter is coming! And, during this season of hibernation, it's more important than ever for our bedrooms to become a warm and comforting haven, filled with indulgent touches to make this season as cosy as possible.
Transforming your bedroom into a wintry retreat needn't be difficult. From choosing beautiful white furniture to creating an ambient glow with lighting, we've pulled together a selection of winter themed bedroom ideas that you can apply to your decorating scheme straight away. Pop the kettle on and snuggle up – we'll see you in spring!
What is a winter themed bedroom?
As we all spend more time cocooned within our homes during winter, it's important for your bedroom to become a sanctuary of comfort and calm that's in-keeping with the season – think warm lighting, snuggly textures and snowy colour schemes.
Whether you opt for a traditional winter themed bedroom, with frosty white furniture and accents of silver, or take inspiration from retro ski chalets with faux fur throws, natural foliage and twinkling fairy lights, there are myriad ways to decorate your bedroom for winter – what's most important is comfort and joy!
5 ways to transform your bedroom into a winter wonderland
1. Choose a classic and neutral bed design
A beautiful bed can transform the look and feel of your bedroom, and provide that much-needed comfort during the winter months. Sticking to a design with a neutral colour palette (such as beige, grey or off white) helps to give your bedroom decor a soothing, wintry feel – and provides a natural backdrop for you to mix up bedding and accessories as the seasons change.
Our York Ottoman Eire Linen Bed Frame in Off White, for example, is upholstered in a beautifully textured Off White linen, which gives the design a calming and classic feel. It also comes with a handy ottoman storage compartment and a luxurious button-back headboard. Or, to bring warmth and texture to your existing bed, why not opt for a pretty new headboard in a neutral shade? We can't think of a cosier spot to enjoy breakfast in bed on a chilly morning!
Create a cosy feel with our York Ottoman Eire Linen Bed Frame, which is finished in a softly textured Off White linen.
2. Get cosy with textured accessories
Nothing makes a bedroom feel cosy and welcoming during the winter months quite like a selection of textures. From a sumptuous upholstered headboard paired with brushed cotton bedding and a quilted bedspread, to a plush Berber rug and traditional velvet curtains – mixing and matching textured accessories will bring warmth and comfort to your decorating.
Like to switch up your accessories as the seasons change? Don't fret! There are plenty of stylish storage solutions on the market, such as ottoman beds, underbed drawers or our Ascot Tufted Upholstered Blanket Box.
3. Create crisp cohesion with white furniture
Timeless, clean and oh-so seasonal, white furniture is a brilliant way to evoke the look of a crisp frosty morning with your bedroom decorating. Simply add a vase or two of glittering frosted foliage to truly complete the look…
Our Tiverton collection is inspired by traditional shaker designs. Each piece is finished with a lick of white paint, lime-washed oak accents and antique-style cup handles to bring character and charm to your winter bedroom. Why not elevate your bedroom storage with our Tiverton 3+2 Drawer Chest? Bring simple symmetry with the Tiverton White 3 Drawer Bedside Table? Or create a quiet corner with the Tiverton White Dressing Table? White furniture has never looked so chic…
Elevate your winter decor and your bedroom storage with our Tiverton 3+2 Drawer Chest.
4. Consider your lighting
Ambient lighting is key to giving your bedroom that cosy, cocooning feel that we all crave during the winter months. And, though it may sound complicated, it's easy enough to revamp your bedroom lighting!
Creating pools of light from different light sources will give your bedroom a comforting glow – you could try using floor lamps, angled table lamps, twinkling fairy lights or even lanterns and candles. For any light sources which feel particularly harsh, why not try diffusing the light by switching up the shade? Fabric or opoline shades create a balanced, warm light, whereas shades with glass droplets cast a wintry twinkle.
5. Fill your bedroom with serene scents
From scented candles, reed diffusers and potpourri, to effervescent wax melts and essential oil diffusers, it's easier than ever to fill your bedroom with peaceful seasonal scents.
For a fragrance that feels synonymous with Christmas, combinations which include orange, cinnamon or clove are perfect. Or, for a crisp and wintry feel, why not opt for a candle or diffuser which includes peppermint, fir or rosemary? You'll be transported to a tranquil Alpine forest, with the crunch of snow underfoot…
In the market for a new mattress? From spongy memory foam to supportive pocket sprung, we've got you covered with our extensive collection of luxurious mattresses.