Your Guide to Kids Beds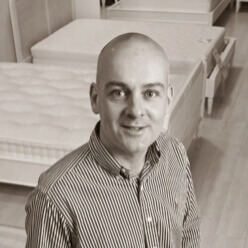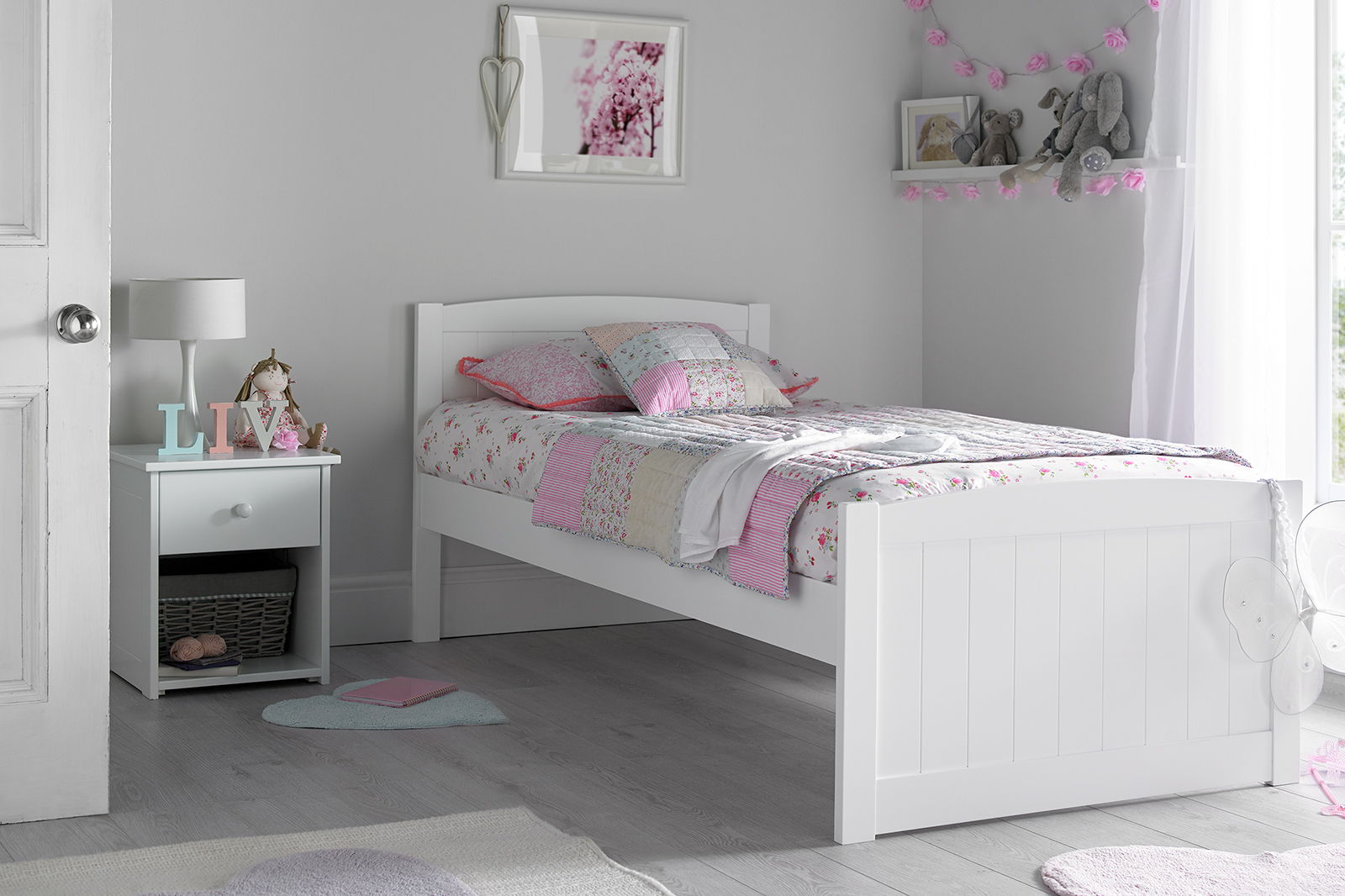 Choosing a kids bed can be a bit of a minefield. From how much room you have to play with to whether you need extra storage or space for a desk and personal style preferences, there's an awful lot to consider.
Here, we have put together some thoughts on what beds are available for kids and some of our favourites to help you on your quest for the best bed for your child.
What type of beds for kids are available?
When it comes to picking a bed for a child's bedroom, there are plenty of other exciting options available if a classic single or double bed isn't cutting the mustard.
A day bed is a sofa and a bed all-in-one! Perfect for smaller spaces, a day bed serves well as a trusty bed but can also function as a sofa to provide a place for resting and relaxation. Some also come with an option of a trundle bed underneath which are great for sleepovers. Day beds are a great option for a kids' bedroom because of their multi-functionality and space saving qualities. We've written more about day beds here – take a look!
Our stunning Hampton Day Bed is as beautiful as it is practical.
Mid Sleep and High Sleeper Beds offer a space saving solution which can also be great fun (and effortlessly functional) for kids. A Mid Sleeper is slighter higher off the ground than a traditional single bed, meaning there is space underneath which can be used for storage or act as a play area. A High Sleeper is even taller than a Mid Sleeper and typically has space enough for a small desk underneath.
One of our most popular kids beds, the Modena High Sleeper Bed Frame with Desk is cool, quirky and contemporary.

A cabin bed is another option which is still a little higher off the ground than a classic single bed, but lower than a mid-sleeper. Designed with space saving in mind, cabin beds come with built in storage underneath, providing a great place to tidy away any toys, clothes or extra bedding.

Meet our Vancouver Cabin Bed, practical and pretty in pink.

The option which arguably needs no introduction – the bunk bed! Bunk beds are a popular option for kids, providing two bed frames stacked on top of one another with the top bunk accessible via a ladder. Great for kids who are sharing bedrooms or for any spontaneous sleepovers!

For a bunk bed like no other, look no further than our amazing Montana Triple Bunk Bed.

What age do children grow into different beds?
All children have different sleeping needs, so when exactly a child is ready to graduate to a bigger (or perhaps more grown up) bed is not an art of science. Instead, there are some loose guidelines which can help navigate the transitions between ages.
When your child has reached the grand old age of 2, up until 4 years old, it's probably time to upgrade them to a toddler bed. For more information about transitioning to toddler beds, check out our blog on 5 Perfect Beds to Transition Your Toddler From Crib to Bed.
Kids will be ready to grow into cabin beds, mid sleepers and high sleepers when they are about 6 years old. The increased height from a toddler bed, or a low sleeper, means there is a risk of falling from a cabin, mid or high sleeper, means they aren't really suitable for very young toddlers. For the same reason, the answer to the question "when are kids old enough for bunk beds" is usually around 6 years old as a slightly older toddler will be less likely to fall from the top bunk.
At the opposite end of the spectrum, when kids will be too old for bunk beds or cabins or mid sleepers, is another difficult question. A lot will depend on how quickly your child grows – if your child has a growth spurt early on, climbing up to a high sleeper without bumping their head on the ceiling might call for a change in bed. Equally, as they enter their teenage years, your child might be calling out for a more adult bedroom in which case it will be time to look for a bed to last for years to come.
For some more general tips on choosing the right bed sizes, why not check out our Bed Size Guide.
What are the different bunk bed sizes?
Bunk beds are always a go to choice when it comes to kids bedrooms, but just like other bed types, each bed frame can be distinct in size and shape. A typical bunk bed however, will be about 65 inches from the floor so make sure you measure your room to make sure you have enough space for your child to clamber up and down safely.
As for the actual floorspace a bunk bed takes up, a traditional bunk stacks its frames one on top of the other, like our Harmony Lydia White Wooden Bunk Bed which measures 100cm in width and 197cm in length. For something different, the Harmony Lydia Pine Wooden Bunk Bed Including Underbed comes with an extra space saving sleep station which can be rolled out with ease and the Montana Triple Bunk comes with a double bed on the base.
5 best kids beds
We have a fantastic range of Children's Beds at Time4Sleep. So, to your lives a little easier, we've cherry picked our top 5 favourite kids beds:
1. Starting with the Montana Mid Sleeper With 2 Door Quad Unit, is a great addition to any kids bedroom. As a mid-sleeper, the Montana comes with enough space underneath for a small desk or play area. This bed also comes with the Montana 2 door quad unit which can sit neatly in line with the ladder, perfect for storing away toys or extra bedding.
2. Next up we have our Louie Solo Sleigh Bed which is ideal for kids a little bit older who are looking for a more grown up bedroom. This sleek design will add a sophisticated look to any bedroom and will be sure to stand the test of time. For an extra grown up feel, you could add a Loire Bedside Table or Loire Weathered Oak Dressing Table to complement your great choice of bed!
3. The Portland White Bed Frame With Liv & Lou Guest Underbed is another one of our favourites. Inspired by New England styling, the Portland has an exceptionally clean finish, making it adaptable and suitable for the bedrooms of younger toddlers and adolescents alike. An easy glide Liv & Lou guest bed is neatly tucked away and can provide an extra sleeping spot at a moments' notice.
4. If bunk beds are the bed of choice, look no further than our New England White Bunk Bed. The New England is a classic bunk bed set up, with two bed frames stacked on top of one another joined with a small ladder, and comes in a contemporary white finish which can blend in well with any bedroom style. Perfect for siblings needing to share or young ones who enjoy having friends over to stay!
5. Our Vancouver Cabin Bed is another favourite when it comes to kids bedrooms. Perfect for younger one's growing up, the Vancouver comes with a combination of storage solutions including a cupboard and a drawer meaning there is plenty of space to tidy away toys, clothes and spare bedding. Manufactured from sturdy rubber wood, the Vancouver could be your child's bed for years to come.
Looking for more kid's beds inspo?
Say no more – we've got the perfect snuggle station for your little one. Explore our incredible selection of children's beds, from bunk beds to mid-sleepers and more.