What Colours Complement Blue?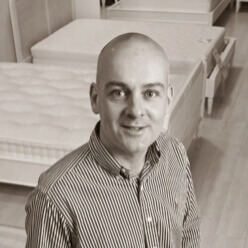 Wondering what colours go with blue in the bedroom? Look no further. Whether your bedroom is adorned in shades of navy, turquoise, indigo or petrol, we're here to lift the lid on complementary tones that'll have Architectural Digest banging on your door to be their next cover feature.
Once you've scrolled through this blog and chosen your favourite matching colour pop, why not open another tab on your browser to have a read of our Blue Bedroom Ideas and Inspiration blog? Let's get planning!
What colours go with blue?
The good news is blue is an incredibly versatile colour.
Having roots in nature – think bright blue skies and deep blue oceans – it's a great idea to look outside for complementary colour inspiration too. Leafy greens, fuschia flower pinks and wooden brown hues are a brilliant bet.
However, if we want to get technical with our colour analysis, it's never a bad idea to consult the official colour wheel for scientifically (or at least stylistically) approved inspiration! Blue's true colour match is orange which sits directly across from it on the colour wheel. However, depending on what shade of blue you're working with, purples, pinks, yellows, greens and browns make for stunning combinations too.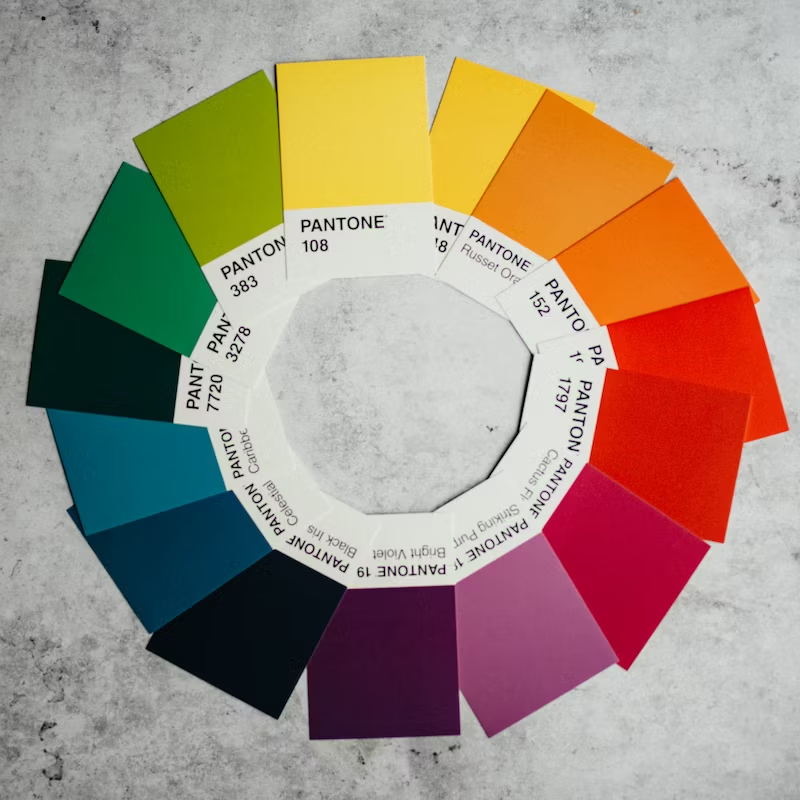 Here are our top picks for the best colours to compliment a blue bedroom colour scheme.
Bubblegum Pink
A shock pop of pink works amazingly well with a deep moody blue to bring interest to a space. Dress dark blue upholstered beds or corner chairs with an electric pink pillow or bubblebum pink throw and you'll be delighted at how much more your favourite shade of blue will sing!
Ochre Yellow
Matching yellow and blue is a classic style combination as old as time. Sitting in the opposite quadrants of the colour wheel, mustard and ochre yellows look stunning against a rich blue backdrop. As well as soft furnishings, why not consider working some shades of yellow into your artwork on the walls of your bedroom to tie the design together more cohesively?
Warm Cream
If you've chosen a cool blue as the base shade for your design, adding warming creams to your palette will help to bring a harmonious feel to your space. Amp up the comfort levels by playing with materials too when browsing your cream accessory options – layers and textures are your friends. We're talking chunky wool knit throws, linen bedding and shaggy rugs. Sounds pretty dreamy to us!
Burnt Orange
As previously mentioned, orange is blue's true complement colour on the all-powerful colour wheel. This is particularly true of heavily saturated shades of the colours, such as a burnt orange being paired with an indigo blue. Why not experiment with a burnt orange painted feature wall? Or you could even create exciting little moments around your space by painting white trimmings around door frames and windows with burnt orange for a luxuriously on-trend yet quirky feel.
Forest Green
Looking for inspiration from nature will never let you down! Why do you think there are so many botanical wallpaper prints out there for you to explore? As such, pair sea blues with botanical greens such as forest and sage shades for a naturally beautiful aesthetic. Furthermore, why not add some actual living green botanicals into your space! Not only do plants look gorgeous but they offer an array of health benefits too.
Plum Purple
We've spoken a lot about deeper shades of blue, but what about duck egg and seafoam shades? These lighter tones match perfectly with a royally rich colour such as purple – from plums to mauves. Come bedtime you want a calm space in which to unwind and deep purples do not disappoint. Not only does it create tranquillity but it looks decadent too! If you want to create a boutique feel with your bedroom, this is the colour combo for you.
Searching for a blue bed for your beautiful blue bedroom?
From chic upholstered beds to cute and kitsch children's beds, blue beds can create a sense of calm tranquillity, no matter your interior design aesthetic.
At Time4Sleep, we have a huge range of blue beds available, so you can easily incorporate your bed into your existing décor. Take a look at our Blue Bedroom Ideas guide for extra inspiration.