Your Guide to Budget Beds and Mattresses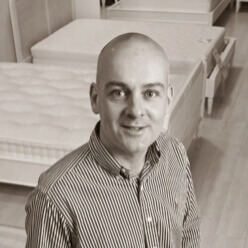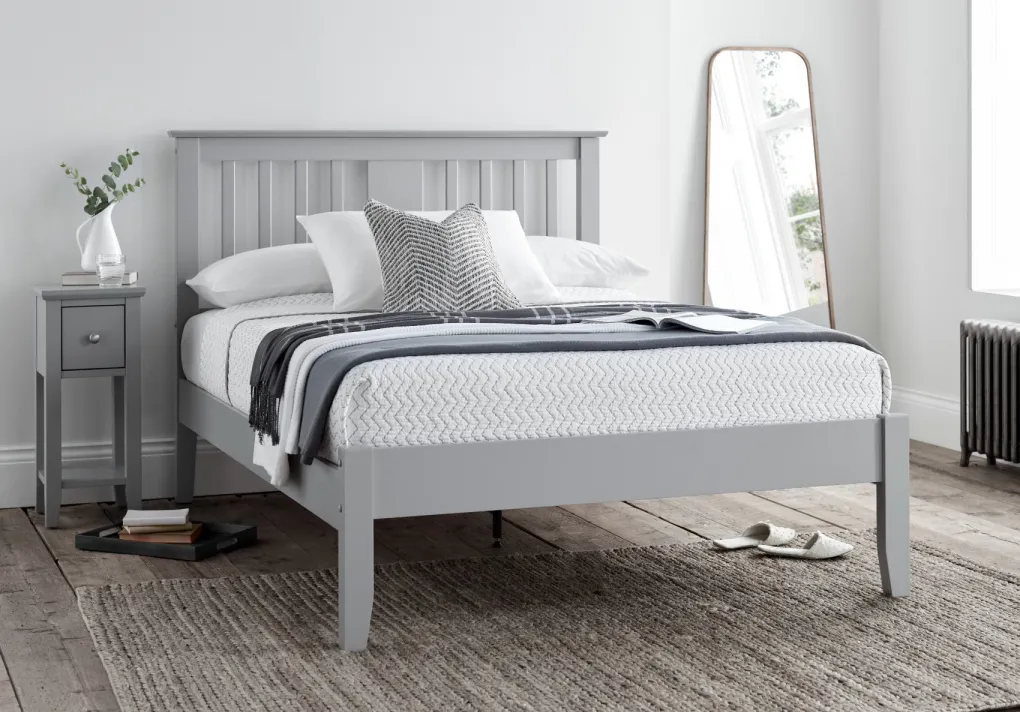 Opting for affordable buys in the bedroom doesn't mean you have to compromise on quality. In fact, we have an incredible range of cheap beds and affordable mattresses under £300 at Time4Sleep.
Here, we have handpicked our very best budget beds and mattresses to help you find the perfect sleeping station without breaking the bank. After all, luxury has everything to do with comfort and much less to do with the price tag!

Best budget beds
The Portland Solo White Bed Frame is a fantastic choice if you are shopping on a budget. This wonderful, comfortable bed is manufactured from rubber wood which is known for being durable and environmentally friendly. This makes the Portland bed the perfect choice for a kids or guest bedroom as it is hard-wearing and built to stand the test of time. At a very competitive price, the Portland serves up a reliable place to rest your head each night and has a contemporary finish that will fit into any home.
Single – £199
Looking for something timeless that will work well in any bedroom? The Malmo Grey Wooden Bed Frame is the bed for you. A classic design, this bed frame comes in a contemporary wood painted finish which will work well in any bedroom, whether it's for adults or kids! The Malmo also comes with a sprung slatted base to give you all the support you'll ever need when it's time to grab some shuteye. On top of all the benefits that come with this choice, the Malmo is extremely affordable and perfect for those looking for a new bed on a budget.
Double – £199
If more storage is what you are after, then look no further than the Essentials Upholstered Ottoman Grey Linen Bed Frame. A perfect option if you are tight on floor space or simply need an extra place for storing spare bedding, the Essentials Upholstered Ottoman is extremely functional as well as exceptionally comfortable. With a sprung slatted base, there's a guaranteed good night sleep ahead with this affordable and stylish choice of bed. What's more, the Essentials Upholstered Ottoman is finished in a grey woven fabric that is easy to work into any interior design themes.
Single – £259
Double – £299
King – £349

Best budget mattresses
Our Silver Pocket 1000 is a perfect go-to mattress for those shopping on a budget. It's one of our most affordable models and just because its a smaller price tag, doesn't mean there is any compromise on quality. In this mattress, 1000 pocket springs work independently to support the contours of your body when you wriggle around during the night. With medium firmness, the Silver 1000 is a solid choice for anyone looking for the best affordable mattress.
Single – £179
Double – £249
King – £279
If you're looking to stretch the budget a little further in search of the ideal mattress, our Gold Memory Pocket 1000 could be the one for you. Built with 1000 independent pocket springs, the Gold Memory Pocket 1000 has all the benefits you would expect from a sturdy and supportive pocket sprung mattress. However, this affordable option also comes with a support layer of econ foam which works in tandem with memory foam which can help improve blood circulation, reduce pressure points and provide the dreamiest sleep every night without fail.
Single – £259
Double – £279
King – £299
Our Platinum Pocket 3000 is always a great choice if you are in the market for a new mattress. With even more pocket springs (all 3000 of them!), you can be sure of a well supported night's rest as the individual springs adapt to your body's shape and movement. This is enhanced by the pain relieving qualities of the memory foam layer of the Platinum Memory Pocket 3000. With competitive pricing, getting one of the best affordable mattresses has never been so easy and a truly relaxing sleep is just a few clicks away.
Single – £299
Double – £399
King – £499

Looking for more incredible cheap beds and mattresses?
Say no more – we've got the best collection of affordable beds and mattresses for you to browse. Explore our incredible selection on our website today and find your perfect match!