Tips for sleeping this summer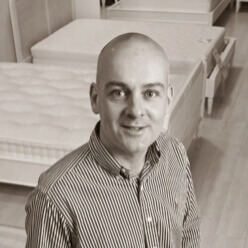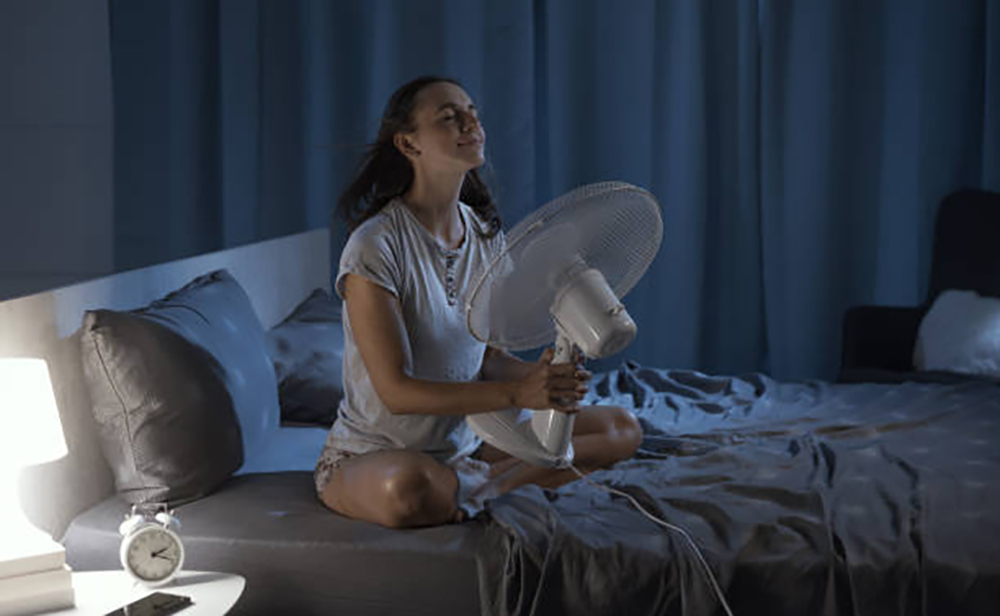 The Great British Summer is now fully upon us which means it's time to say goodbye to your winter duvet and hello to sun loungers and swimming pools! But while the sun is great for giving us a much needed dose of Vitamin C, there's no denying that we could all do without the sweaty and restless nights of sleep in the summer.
So, what can you do when the heat starts to affect your quality of sleep? We've taken a look at how heat affects sleep and put together our best sleeping in hot weather hacks to make sure you're rested and ready to seize the next day in the sunshine.
How heat can affect your sleep
The closer it gets to bedtime, our bodies naturally experience slight dips in body temperature which can help to trigger sleepiness. Body temperature then continues to dip until the early morning before gradually warming back up. This process is part of our internal body clock setup, known as our 'circadian rhythm'. So, as you can imagine, adding a spike of heat into the mix on a balmy summer's eve can make it harder to fall asleep and disrupt your normal rhythm.
You're also more sensitive to temperature changes during the slow-wave and REM (rapid-eye movement) stages of sleep – the period of slumber where our bodies repair themselves and we get the restorative rest we all need and deserve. If it's hotter in your bedroom than usual, the chances are your slow-wave and REM sleep will be disrupted, meaning you'll get less quality sleep and miss out on all the benefits it brings.
Getting ready for a cooler night's sleep
Luckily, there are plenty of ways to keep your core body temperature in check this summer before you even set foot in your bedroom for kip.
Firstly, it's time to ease off on any late night exercise sessions. Although exercise can be a great way to reduce stress and your overall tiredness during the day, leaving it too late could mean your core body temperature spikes. As our bodies usually decrease in temperature before bed, a night gym session or midnight 5k could make it harder for you to nod off.
Secondly, you could always take a hot bath. Yes, you heard us right! It might seem counterintuitive, but a hot bath can help you sleep better on a hot summer's night. Not only will you be more relaxed as you settle down, but moving from a steaming tub to cooler surroundings will help lower your body temperature. Just make sure you leave enough time between bath and bed for your body to properly cool down!
And lastly, before you go to bed, make sure you have donned the right summer sleeping attire. Now, for some this might mean ditching clothes altogether (hello sailor!) but for others, simply wearing some lighter than usual pyjamas could help you sleep a little better on warmer evenings.
Optimising your bedroom for summer sleeping
Is your sleep sanctuary too hot to sleep in? If your bedroom is letting you down, there's plenty you can do to beat the high temperatures of summer.
Draw your curtains and switch on the fan
And we don't just mean at night! Drawing your curtains or closing your blinds during the day could keep your bedroom at a cooler temperature so it's less of a sauna when you try to get some shuteye at night. A bedside fan can also be a fantastic tool in your arsenal to combat summer heat and help circulate cooler air – just be sure you can cope with a bit of noise!
Get the bedsheets right
Natural bedding made from cotton or linen are ideal when it comes to selecting summer bed sheets, or you could invest in some bamboo or percale sheets if you're feeling fancy. These fabrics are more breathable and can wick moisture away from your body, traits that come in handy when it's too hot to sleep!
You could also consider swapping to a lower tog duvet for the summer months. Tog ratings relate to a duvet's ability to trap warm air, so a 4.5 tog or lower will be better suited for those hot summer nights.
Picking the right mattress
A top quality mattress is the foundation for any good night's sleep but they can also help to regulate our sleeping temperatures. If you find yourself overheating during the summer, a mattress with more natural fillings will be a much cooler option than a memory foam mattress which tends to trap in heat a lot more.
Why not head over to our guide on Choosing the Perfect Mattress to find out what you should keep in mind when it comes to finding your perfect mattress match?