Tips for creating the perfect autumn bedroom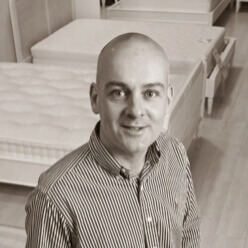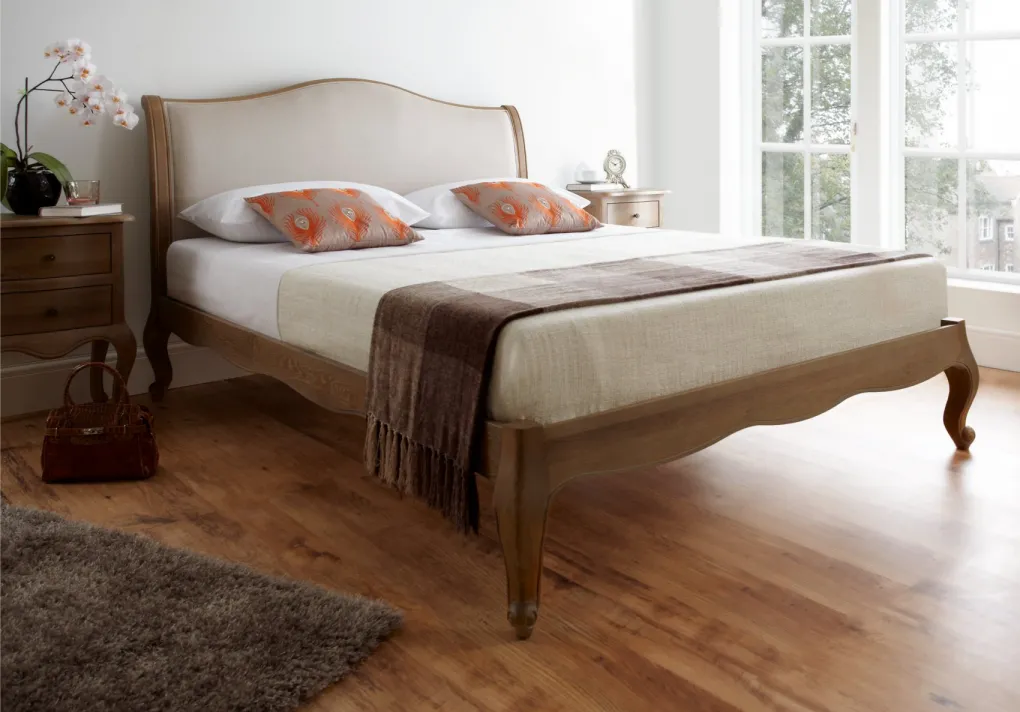 And just like that the British Summer Time draws to a close. Goodbye recording breaking temperatures, sold out fans and makeshift paddling pools; hello leafy walks, pumpkin spice lattes and cosying up in country pubs. Autumn is coming and we're here for it!
The change in season is the perfect excuse to focus on upgrading your interior design repertoire and focus on creating the perfect autumn bedroom to help you get that autumnal hygge feeling. From sleeping tips to the best seasonal styles, we've put together some ideas on how to decorate the ideal autumn bedroom to make sure you wave goodbye to summer with a smile on your face and embrace the new season with your arms wide open.
How to get the best sleep in autumn
Our bodies have fantastic internal body clocks – sometimes referred to as our circadian rhythms – which are naturally tied to the rise and fall of the sun. With the shorter days and less natural light, it's perfectly natural to feel a little sleepier when the fall season comes around. So how can you improve your sleeping in autumn and make sure you are getting some quality kip?
The first step is to stick to your sleep routine! Keeping a regular bedtime and morning get up will help you rise naturally even when it's a little darker outside. It's tempting to snuggle in during the slightly colder months, but cracking open your curtains will help keep your melatonin levels in check and give your body some much needed Vitamin D. You could also invest in a sunrise alarm clock to give your circadian rhythm a helping hand when the sun starts to shine a little bit later than you've been used to in the summer.
Temperature is vital too. You've come through the other side of some seriously sweaty summer nights and are now the proud owner of countless fans, but autumn brings a welcome dip in temperature so it's crucial you adapt to suit. Our body temperature drops in the evenings to prepare for slumber, so ensuring your bedroom is not too hot but not too cold is key to quality sleeping at this time of year. A prime temperature for quality sleep is around the 18 degrees mark, so try to keep your sleep sanctuary cool if you are cranking up the heating elsewhere in your home.
How to decorate your autumn bedroom
Autumn is a fantastic window of opportunity to give your bedroom a post-summer spruce up and if you're looking for some seasonal design inspiration,you've come to the right place.
Crack the colour palette
It's time to embrace those warming orange, red and golden brown tones which are synonymous with this wonderful season. From feature walls to panelling, soft furnishings and wall art, have a think about how you can incorporate these colours into your design scheme. Introducing some autumn shade throw blankets are especially great as they will make your bedroom even more appealing during this time of the year and could also help regulate your body temperature during the night, meaning more quality sleep for you.
Bring the outside in
When we think of autumn, we picture crunchy leaves underfoot and dragon breath! Capture the essence of the outdoors in your design by bringing the outside in. Think rusty red wreaths, autumn indoor plants and wooden frames and furniture. And don't shy away from making things a bit cosier too! Candles are a great way to lighten up darker nights while keeping things relaxing for a good sleep. Why not research some autumnal scents from pumpkin spice to bonfire notes to make your autumn bedroom design a sensory experience?
Secure the best autumn-style furniture
As we mentioned above, autumn interior design is all about reflecting the colours and materials of the outside world. So, when it comes to bedroom fittings, finishes and furniture, look no further than wooden beds, wooden bedside tables and wooden storage units to stay true to the theme.
Our Amelia Oak Bedside Table and Amelia Oak Bed Frame are the perfect autumn combination for any bedroom. Finished in a beautiful weathered oak that exudes autumnal warmth, the Amelia bed frame and bedside table are guaranteed to bring a sense of French style sophistication to any boudoir.
Classically styled, both the Amelia bed and bedside table would work exceptionally well with any dark yellow or orange autumnal soft furnishings, such as throws, pillows and quilts. As autumn bedroom ideas go, getting your hands on our Amelia range could be your best investment yet!
The beautiful Amelia Oak Bedside Table is finished in stunning weathered oak and adds a gorgeous finishing touch to any bedroom as well as a practical storage option.
Why not complete the natural wooden theme with our Loire Weathered Oak Three Drawer Chest? Majestic in any bedroom space with great storage capacity, simply place some new candles or some seasonal blooms atop the Loire and, hey presto, you've got yourself an autumnal bedroom to die for!
Treat your autumn bedroom to the stunning Loire Three Drawer Chest with its ornate styling, luxurious, French design and ample storage space.
Looking for some more cosy design inspo? Say no more. Check out our Hygge Bedroom Design Inspiration blog to find out how to achieve a hygge lifestyle, as well as some gorgeous bedroom design inspiration that'll turn your house into a true hygge home.