Time4Sleep Bedroom Style Trends: April 2021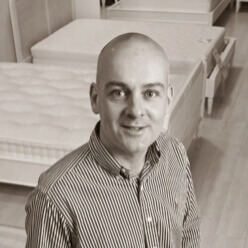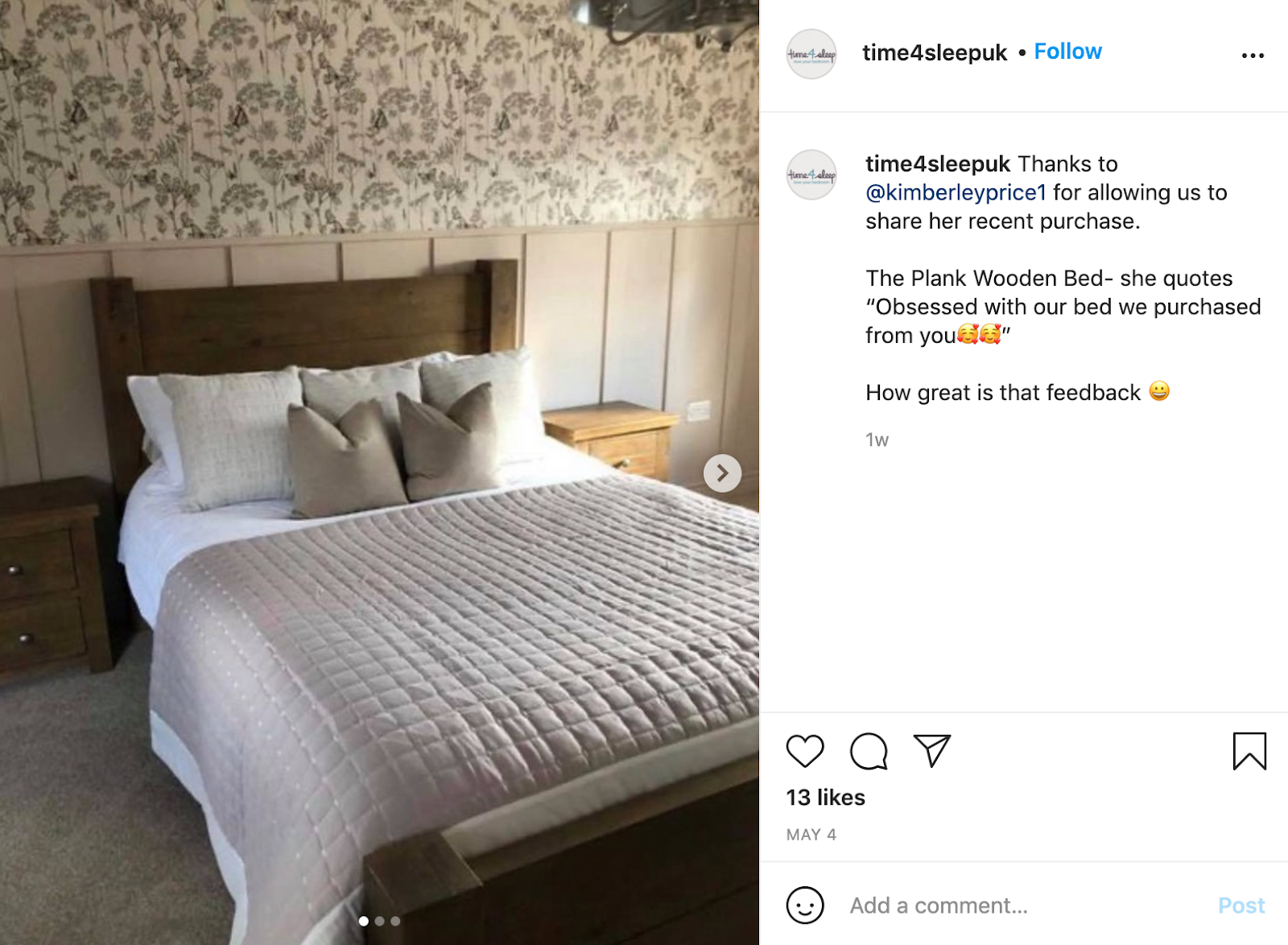 It's official, friends! Sleepovers are back on the menu. To help you get your spare room in shape, we've picked out our most stunning customer submissions from April!
Whether you're after a tech-forward TV bed or a space-saving ottoman base, we've got the perfect fit for every sleeper.
A huge thank you Kimberley for letting us repost her gorgeous bedroom setup this month! From the flora and fauna arts and crafts style wall paper to the wooden natural wooden panelling and stone-coloured quilted throw, we're absolutely obsessed with the chic countryside vibe that looks like an interior straight out of the Soho Farmhouse lookbook.
Our Plank Wooden Bed Frame LFE was made for this space, adding even more of a modern, rustic feel to Kimberley's room. Sturdy as it is a natural statement piece, this solid wood frame is the perfect match for a fabulous farmhouse aesthetic that oozes elegance and style.
Treat yourself to a natural beauty. Here's our full range of stunning wooden beds.
White-Out Wonder
@ourhomemarshhouse
Clean, crisp and incredibly cool, @ourhomemarshhouse have designed a gorgeous bedroom full of contemporary touches and furnishings. Although they might be fretting about whether to add in a pop of colour, we love the monochrome look. It feels fresh and fun with their artistic line drawing throw pillows and the eye is drawn to the only colour in the room – their gorgeous wedding photos!
What's the best bed for a white bedroom? A white bed, of course! Our Chateaux White Wooden Bed Frame is the perfect choice here as it's versatile design works equally well in a traditional or contemporary design such as this.
Want to recreate this look? Check out our guide for white bedroom design ideas and inspo.
Space-Saving Trundle Trickery
@our.excouncilhouse.reno
Now that sleepovers are back on the cards, you need to make sure your bedroom is prepped for the party! The family behind brilliant account @our.excouncilhouse.reno are one step ahead with little Hunter's attic bedroom.
Practical, space-saving and incredibly comfy, our Portland White Bed Frame With Liv & Lou Guest Underbed is a great choice for guest or kids' bedrooms. With an easy glide pull out underbed this bed combines stylish looks with functionality, meaning you can say a long overdue goodbye to the dreaded blow up mattress!
Browse our full collection of the best guest beds in the business.
Velvet Valley Dreaming
@ourtynevalleyhome
Did somebody say 1920's glamour? From the plush forest green velvet to the warm glow of the contemporary mood lighting, @ourtynevalleyhome's bedroom is dripping with fancy finesse. Chic and elegant to the very last, the floor standing headboard's sleek vertical lines work to give a cool and contemporary look to this space with its opulent winged sides.
What you can't see in the picture is the real treat, however. Our Aurelia Classic Continental Gatsby Forest Bed has four secret draws hidden seamlessly within its base for extra storage. Tidy!
Looking for a bed with the benefit of extra storage? Say no more. Take a look at our stunning range of ottoman beds for limitless storage potential without compromising on style.
Pear Tree Cottage Perfection
@englishcountrycottages
For a little twist on our usual customer submissions, we've made an exception to step away from Instagram and include a gorgeous holiday listing from English Country Cottages that features one of our beds. And can you blame us? Just look at this stunning space! From the muted gold and grey colour theme to the chunky knit throw and matching statement lamps, this holiday let bedroom is a masterpiece in warm, cosy chic interior design.
Our Amelia Oak Bed Frame is the perfect fit for this regal room, combining all the splendour and elegance befitting of a glamorous country hideaway. Perfectly formed and carefully crafted, the natural beauty of this oak frame is brought to life with a stylish linen look fabric in the headboard and footboard to create a bed that's sure to make a spectacular centrepiece in any bedroom.
Searching for the perfect statement bed? Look no further than our stylish sleigh beds.
Does your bedroom deserve its moment in the spotlight?
If you're a budding interior designer, show us what you've got! Simply tag a picture of your Time4Sleep bed with @time4sleepuk on Instagram and we'll make sure your bedroom takes centre stage in our next Bedroom Style Trends feature.