Making the Most of your Guest Room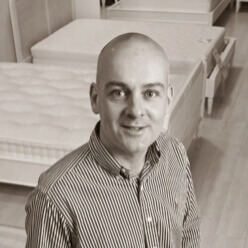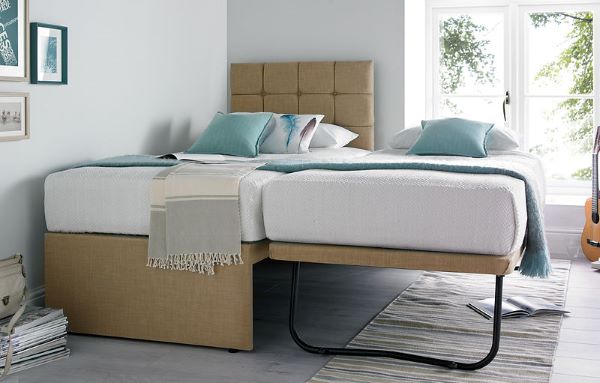 Are you looking to revamp your guest room and prove to the world why you are the host with the most? The key things to remember are comfort and space. From choosing the perfect guest bed to elegant bedside drawers and high-quality mattresses, take a look below at our top tips for how to transform your guest bedroom.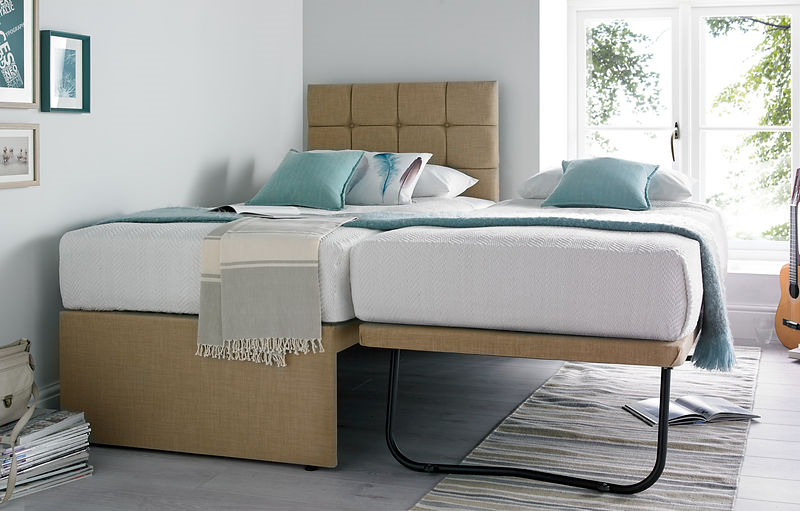 Know Your Space
Dust off your tape measure and plan how much room can be allocated for a comfy bed, a handy bedside table or even a signature piece of furniture such as a dressing table. Feng shui is a real thing and taking the time to strike the ideal balance of furniture to floorspace will help your guests to feel truly relaxed.
Find the Right Bed
So, what size bed is best for a guest bedroom? Finding the right bed largely depends on the size of the room itself, but that doesn't mean you have to scrimp on storage. Try these beds out for size:
Single Ottoman Bed
A single ottoman bed is a great option to maximise space in a small room whilst also providing additional storage for luggage or bedding, as the ottoman bed mattress is simply raised to reveal a large capacity storage area within.
Single Guest Bed with Trundle
Contemporary single guest beds - also known as trundle beds - are a fantastic space-saving solution as an underbed easily slides out from under the main bed frame to provide additional sleeping space.
Day Bed
No matter the size of your room, a day bed is a fantastic way to transform your guest bedroom into a multifunctional space. As well as having an additional underbed, our day beds provide extra seating space as they can be used as a sofa in the daytime for ultimate relaxation.
Go Big or Go Home
Have a larger guest bedroom? A king size bed could be the way to go. A larger bed is perfect for couples or singular guests who like to stretch out when they sleep. From king size ottoman beds to king size upholstered beds with space below for underbed drawers, our range of kingly sleeping stations have got your storage needs covered.
Add the perfect finishing touches
Now you've mastered your space and chosen the ideal bed for your guest room, it's time to add a touch of style and additional comfort for your guests.
Mattresses
It's all well and good having a beautiful bed frame, but the mattress you choose will be the difference between an average night's sleep and a brilliant night's rest - and there's a lot to consider. Do your guests suffer from back pain? Are they elderly? How long are they staying? From orthopaedic to memory foam and pocket-sprung mattresses, take a look at our guide on how to choose the perfect mattress for your room.
Bedside Drawers
Add a touch of elegant style and practicality to your guest bedroom with one of our wooden bedside tables. Crafted in a variety of designs, colours and materials, our range of bedside drawers will not only gift your guests with a helpful place to keep their essentials, but they will also make your guest room design feel all the more homely.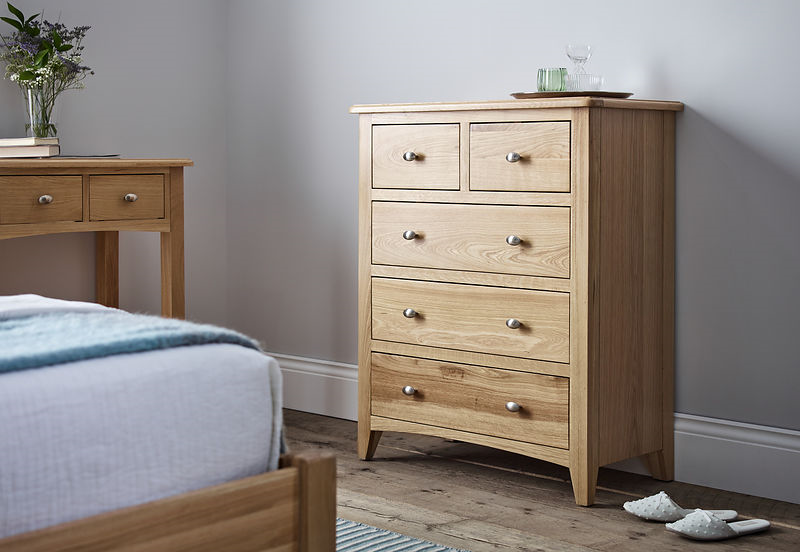 Luxury décor
The bed is an inviting centrepiece, the furniture is both practical and elegant, but how else can you make your guest bedroom ooze five-star style? Find out everything you need to know in our guide on how to create a boutique hotel-style room.