How to assemble a wooden bed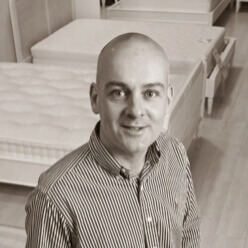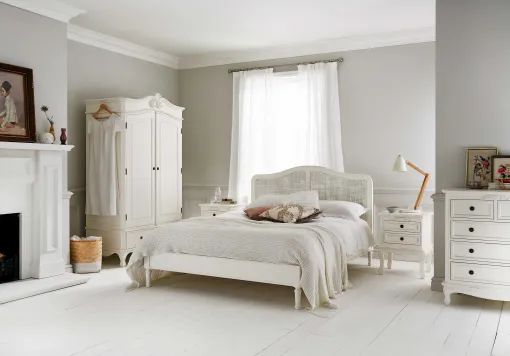 How to assemble a wooden bed
There's no need to call Laurence Llewellen-Bowen and the Changing Rooms team – you're the proud owner of a brand new wooden bed who clearly knows a thing or two about interior design!
And what a good choice you've made, too. Strong, stylish and built to last, wooden beds are versatile beauties that are able to adapt to a huge range of aesthetics, from rustic retreats to boutique boudoirs. But, as beautiful as your new wooden bed frame may be, how on earth do you put it together?
To save you hours of scrolling through endless YouTube tutorials, we've put together a step-by-step, easy to follow guide on how to assemble a wooden bed. All you have to do is clear some space, follow our simple instructions and prepare for a lifetime of cosy, comfortable sleep in your sturdy new frame!
How to assemble a wooden bed in 9 simple steps
Ready to get started with your bed-building mission? Let's go! There's no time to lose when dreamy snoozes beneath the sheets of your new frame await.
Once you've slipped into some of your finest DIY gladrags, there's a few things you need to do before you start the build. Firstly, make sure you've recruited another safe pair of hands to help you as most wooden beds require two people for assembly. And secondly, it's a great idea to move all of your delivery boxes and tools into the room that your bed is intended for. Trust us, it will make your life a lot easier!
What will you need?
A cross-head screwdriver
A hammer
2x allen keys (provided)
A glamorous assistant!
Remember: The exact assembly method may vary according to the model of the bed you have purchased, so always follow the instructions provided in the packaging. This particular set of instructions relates to our stunning range of Louie bed frames (the Louie Wooden Sleigh Bed in Oak Finish is pictured below).
1. Prepare your space
Now everything you need is located in the correct room, make sure you've cleared enough space around you to complete your wooden bed assembly (around 2.5 x 2.5 metres). It's also wise to create some extra workspace if you can for housing parts that aren't needed straight away too so you've got more than enough room to manoeuvre.
2. Check you have everything you need
It's time for the grand unboxing! First, locate your bed's build instructions and carefully check all the parts you have in front of you against those on the hardware list. If everything's in order, take your time and read through the full assembly instructions twice over so you can fully familiarise yourself with what's to come. Now, make sure you have your tools close to hand – it's time to build!
3. Assemble the headboard
Locate your headboard panel and lay it on the floor, with its front facing the ceiling. Then, find and fix the left and right wooden 'headboard legs' to their respective sides of the headboard panel using the allens keys, screws, spring washers, wooden dowels and JCBC bolts provided.
Once done, gently use your hammer to tap the provided wooden dowels into the dowel holes found at the bottom of each of the 'headboard legs'.
Finally, fix the L-brackets (as shown on your instructions) to the inside of the 'headboard legs' and the base of the headboard panel, securing all panels together and completing your headboard build.
4. Put the footboard together
Place your footboard panel on the floor, with the inside of the panel (the side that will touch your mattress once completed) facing upwards. Locate the left and right 'footboard legs' and secure them to their designated sides of the footboard panel using the wooden dowels, allen keys and JCBC bolts provided.
Just as with the headboard, insert the dowels into the holes on the bottom of each of the 'footboard legs' and attach the L-shaped brackets as shown on your instructions to finish the footboard assembly.
5. Secure the headboard and footboard aprons
For your headboard, fix the headboard aprons by pressing them firmly onto the wooden dowels on the base of the 'headboard legs'. Secure with a JCBC bolt.
For your footboard, again, press the footboard aprons onto the wooden dowels at the bottom of your 'footboard legs' and secure them with a JCBC bolt. Next, locate two L-brackets and fix them to the inside of each footboard apron and the base of the footboard using the chipboard screws provided.
6. Attach the side rails and cross bars
Being careful to ensure you've identified which of the two side rails are intended for the left and right of the bed, secure both side rails to the headboard and footboard with JCBC bolts and chipboard screws as shown in the instructions. Do not fully tighten the bolts yet.
Locate your two cross bars and place one at the headboard and footboard ends of the bed frame, securing them to either side rail with screws. Now, tighten all bolts.
7. Insert the centre support bar and support legs
Using the JCBC bolts provided, affix either end of the centre support bar to the middle of each of the cross bars.
Next, take the three support legs and secure them tightly in place along the centre support bar with JCBC bolts.
8. Secure the slats
When assembling, make sure that the slats are bowed upwards towards the ceiling.
Fix one end of the slats with single end plastic caps – these will be the ends that slot into the side rails. The inner end of each slat must then be fixed into a double end plastic cap – these caps will slot into the centre support bar.
Once all caps are in place, fix the caps into position by pressing them into the designated default holes along the side rails and centre support hole.
9. Pat yourself on the back
You've done it! Step back to admire your masterpiece and give your fellow flat pack aficionado a well-deserved high five.
How to put a wooden trundle bed together
For wooden trundle beds, things work slightly differently – and a lot more quickly – when it comes to assembling these space-saving sleepover saviours! Here's everything you need to know.
What will you need?
A cross-head screwdriver
An allen key (provided)
Remember: As with our wooden bed assembly guide above, instructions may vary slightly depending on your bed of choice. The following wooden trundle bed assembly instructions comes with our fabulously functional Portland White Bed Frame With Liv & Lou Guest Underbed (pictured below).
1. Set up shop
Follow steps 1 and 2 in our wooden bed guide above and you'll be well on your way to trundle bed building fame!
2. Secure the side rails to the headboard and footboard
Insert the JCBB bolts provided into the four designated holes on both the headboard and footboard. Do not tighten them completely.
Next, identify the left and right side rails, and slot them onto the JCBB bolts you just screwed into the headboard and footboard. Tighten the bolts fully with an allen key.
3. Fix the slats into position
With the trundle bed's basic frame now set up, it's time to add your slats into the equation. Attach and secure either end of the wooden slats onto both side rails with the screws provided. Use your cross-head screwdriver for this and make sure each screw is fixed nice and tightly.
4. Let's get ready to trundle
You've only gone and built a trundle bed, you genius! All that's left for you to do is slide your guest underbed beneath the frame and invite your nearest and dearest over for a sleepover to celebrate.
Wooden beds at Time4Sleep
We have an amazing range of wooden beds available at Time4Sleep, from double wooden beds to king size wooden beds, oak bed frames and stunning white wooden beds to name just a few!
Most of our wooden bed frames have PDF assembly instructions available on their individual product pages, so make sure to take a look so you can see exactly what you'll need to do before making your purchase.
For any further advice, please do get in touch – our dream team is ready and waiting to help!