Are you looking to redesign your bedroom for 2020? In this post we look at what predictions are for 2020.
What colours will be fashionable for my bedroom in 2020?
2019 was dominated by shades of grey and our overriding prediction for 2020 is that we will see a fragmentation of the market and a gradual shift from grey to more adventurous colours in our bedrooms. In 2020 we see the following colours becoming ever more popular:

 Image credit WGSN Blog
Neo-Mint is a fresh tone of pale mint green, fresh and evocative of nature – great for accessories and soft furnishings. Pale Green colours accent well with bright tones such as Orange and Ochre but also blends seamlessly with soft blue, pink and grey tones
Ochres and Yellow - A beautiful rich and opulent yellow hue, Ochre blends well with pale greens and greys. Orange hues are also set to be popular with shades through coral
Blue Hues Blue hues continue in their popularity with PPG's colour of 2020 announced as Chinese Porcelain and WGSN adding Purist Blue to their 2020 palette. Many other popular paint companies have shades of blue for future colour focus too.
Fuscia Fusion Shades from blush to deep purple are a fusion of colours in the fuscia range.
Staple colours for 2020 are reflected by Dulux with their colour of the year being revealed as Tranquil Dawn, a subdued grey-green shade. Warm neutrals with natural pigments such as cream, blush pinks and shades of grey will continue to be a staple design element

 Image credit dulux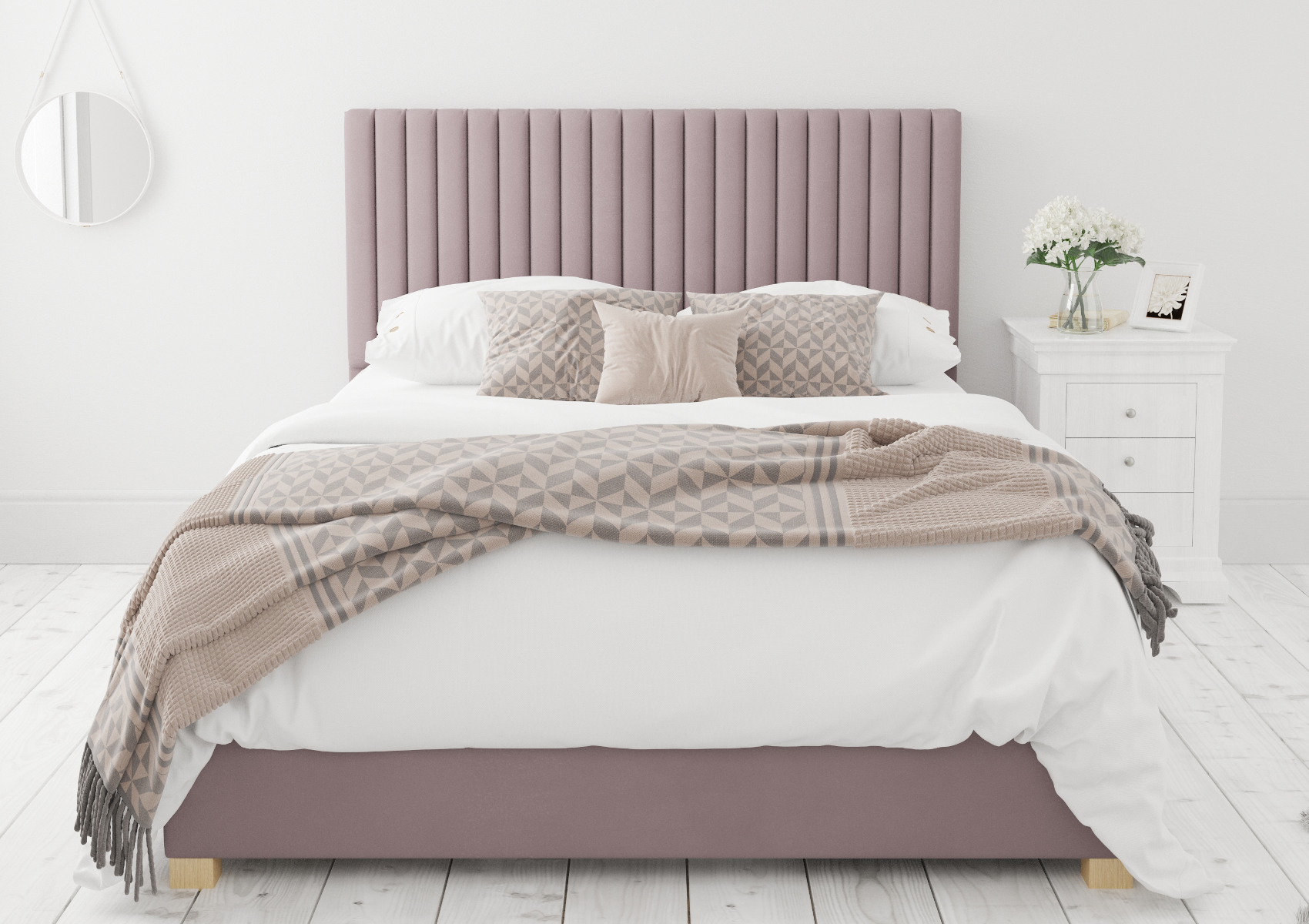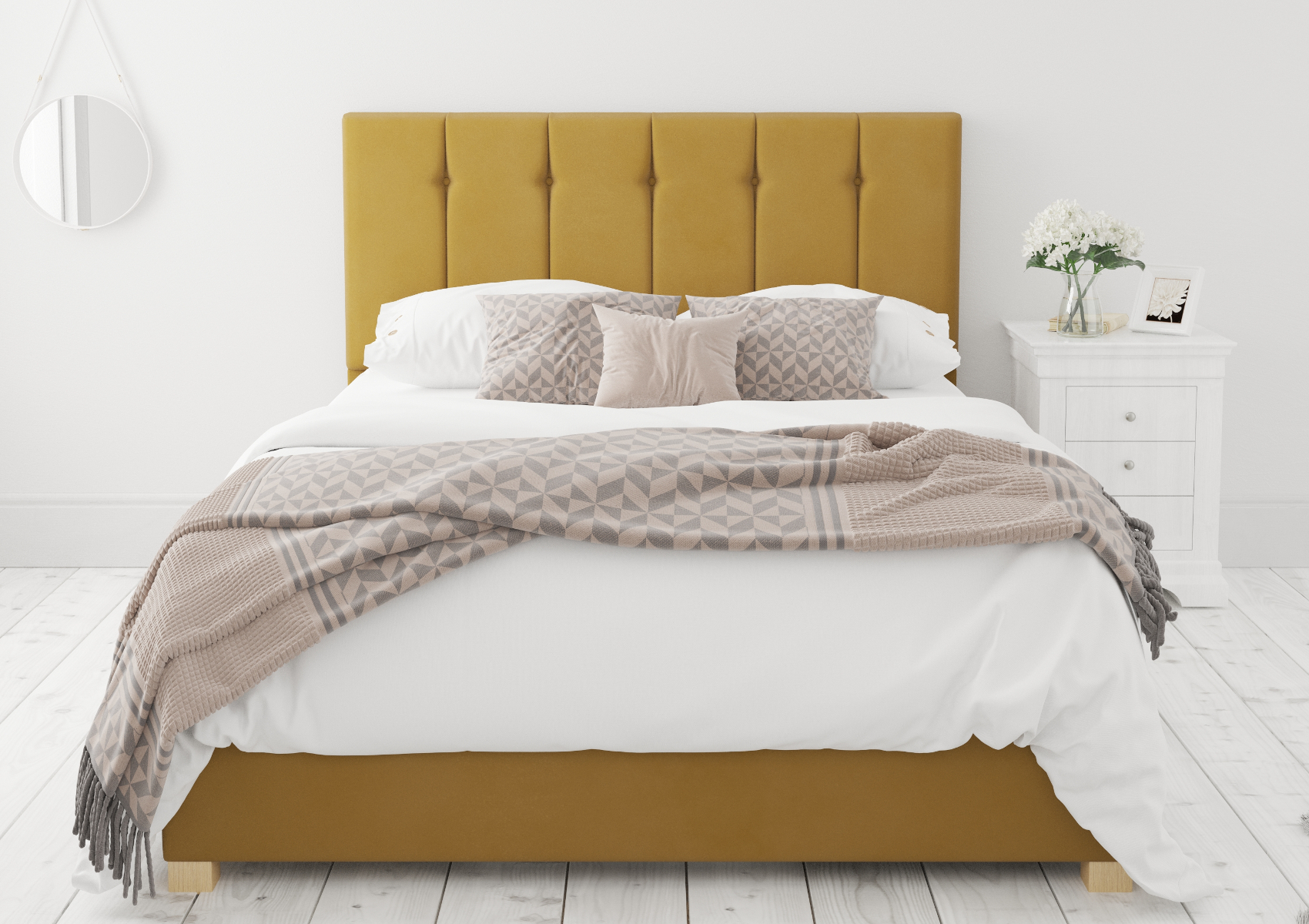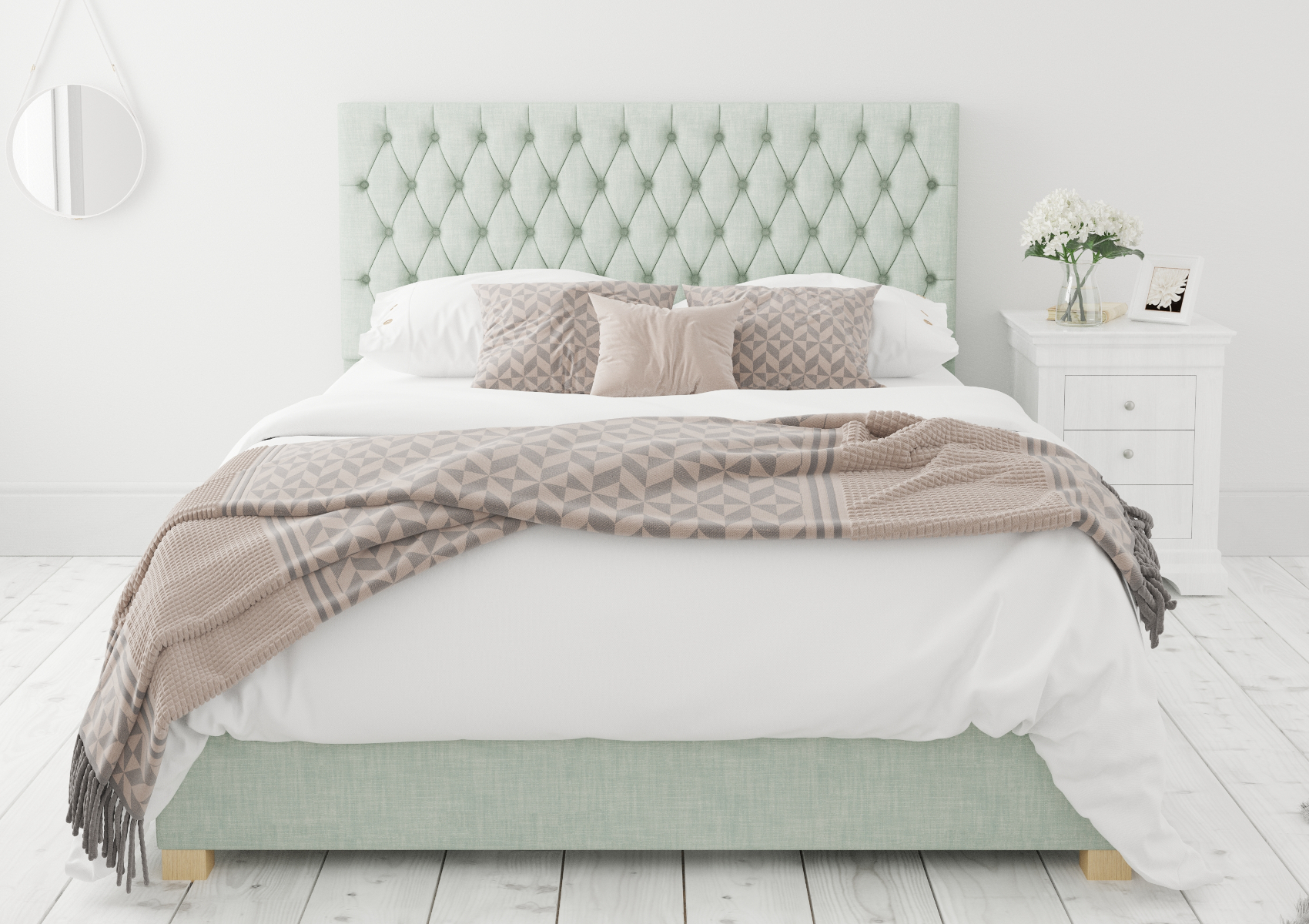 What type of fabric beds will be on trend in 2020?
Our prediction for 2020 is that soft luxurious velvet fabrics will become increasing popular as consumers look to create luxury and glamour in the bedroom.
Crushed velvets will increasing be replaced by distressed velvets that have proven popular on high end upholstery.
Linen look fabrics will become increasingly prominent with customers that are looking to create a softer more natural look.
What style of fabric beds will be popular?
Winged beds and beds with tufting detail look to remain popular. Whilst simpler more contemporary design are likely to emerge. Sleigh beds will continue to be popular due to their timeless design. As consumption of goods generally shows little signs of decline and houses get smaller, storage beds will continue to be ever more popular choice.
Top 5 Bedroom Design Trends for 2020
The pace of fashion within interiors is set to increase with the sector become more focused on design and style.
Mirrored, glass and high gloss surfaces give a light and reflective feel to your room and are set to increase in popularity.
Metallics continue to shine with modern styling on furniture in coppers and gold.
Abstract Patterns – Geometrics make way for abstract patterns in bold colours. Natural inspired patterns or bold colours with abstract patterns add depth and style to your room.
Art Deco & Elegant Glamour – Think 20s elegance or art deco influences with opulent fabrics, delicate curves and elegant lines. Bold colours of dark blues, greens and yellow or subtle greys and blush all add a note of glamour. Art Deco style headboards are coming back into fashion.
Traditional style bedside cabinets will be increasingly replaced with less practical but more design orientated pieces of furniture which will predominantly made from combinations of material such as metal, glass, and wood.
Tips for creating an on trend 2020 bedroom.
Create a Bold Statement – Inject a bold colour statement with a bed in ochre or deep blue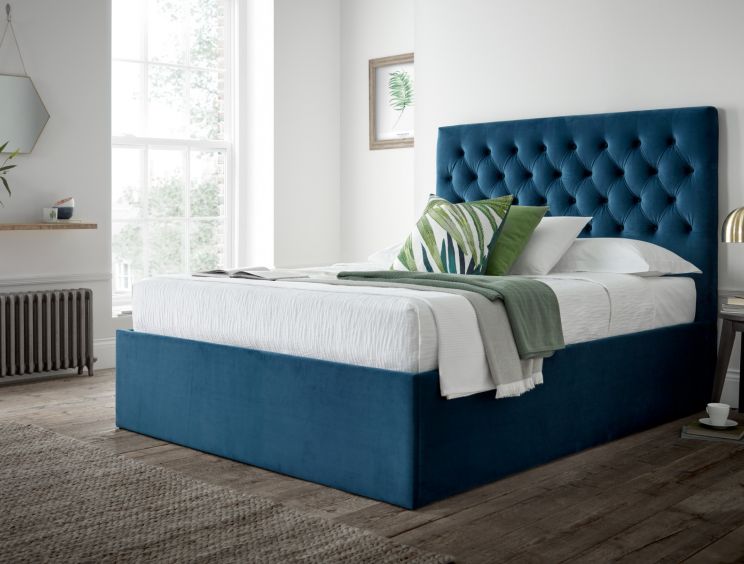 Add accents of the 2020 key colours to bring a fresh feel to your neutral coloured bed
Wallpaper on one wall can act as a focal point either accented by a coordinating bed colour or as a contrast.
Accessorise with vibrant accent colours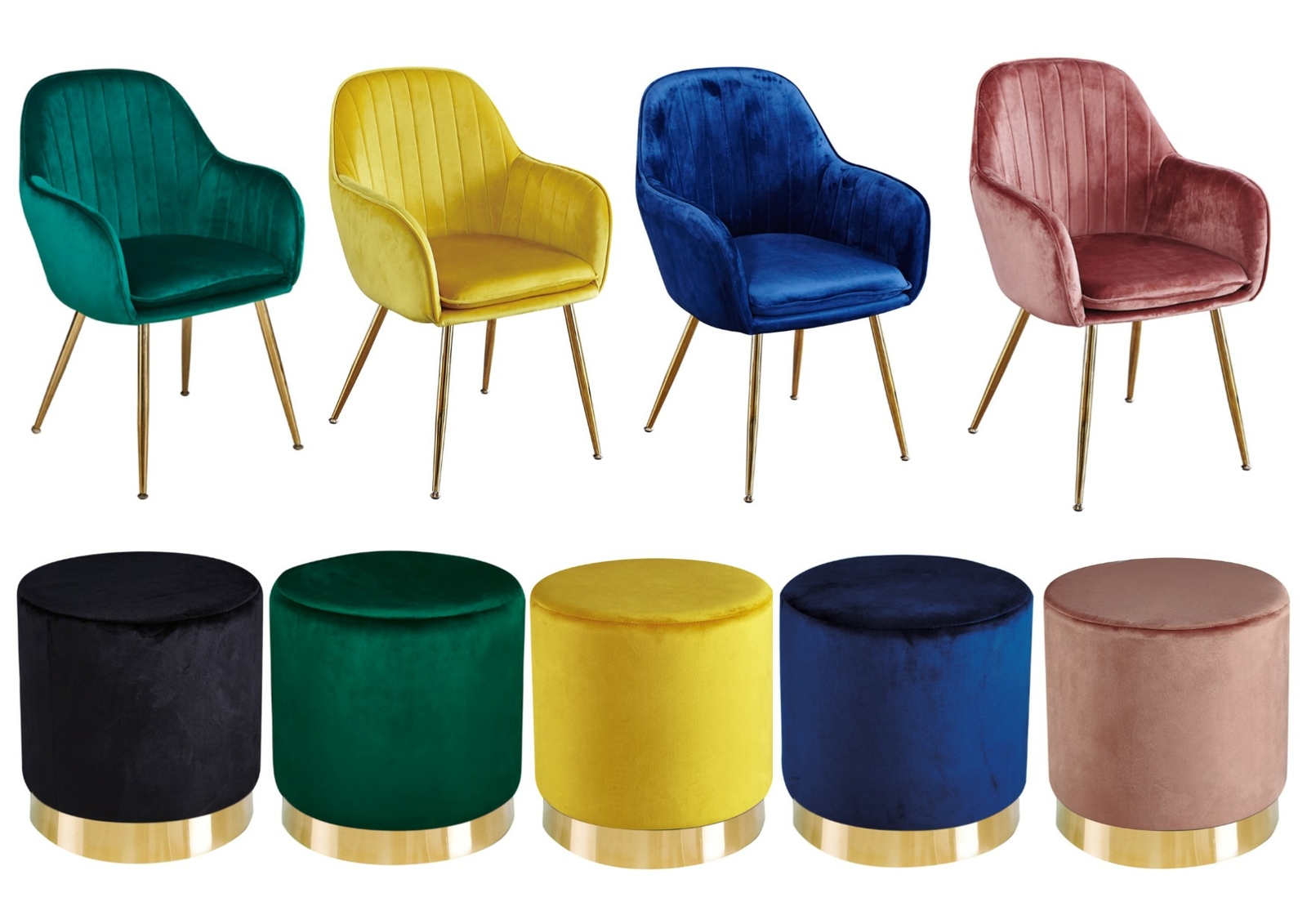 Create a modern metallic mood with the addition of a beautiful copper metal bedframe
Create a high glamour look with an opulent velvet bed, mirrored glass furniture