What is an orthopaedic mattress?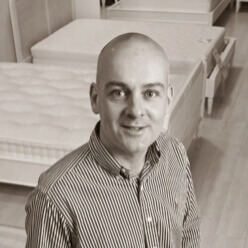 The orthopaedic mattress is an ever more popular choice for those who're tired of waking up with achy limbs and sleepy eyes. So, if you're plagued with a bad back or joint pain, listen up – this supportive sleeping buddy could be the answer to your prayers.
But what exactly is an orthopaedic mattress and why are they so great?
We've broken down the jargon to reveal everything you need to know about orthopaedic mattresses, from their long list of benefits to the best ones for sale on the market.
What is an orthopaedic mattress?
An orthopaedic mattress is an umbrella term to describe firm sleeping surfaces – and we're talking firm! These industry legends are specifically designed to provide the best targeted support to backs, joints, muscles and bones.
Whilst originally developed in the 1950s for those with bad backs in mind, technological advancements have meant they now cater to a much wider audience of sleepers who suffer from complaints other than just a sore back. So, if you struggle with back pain, sore hips or an achy case of post-sleep stiffness, an orthopaedic mattress might be just what the doctor ordered.
How does an orthopaedic mattress improve sleep?
Specifically designed to offer the utmost in both comfort and support, there's a reason why orthopaedic mattresses are so often recommended. Here's our top picks of their main benefits:
Ultimate support
The firmness of an orthopaedic mattress means your body will always get the maximum amount of push-back to ensure your joints are fully supported. As a result, your body will be able to find its natural sleeping position more easily and you'll wake up feeling like a refreshed spring chicken.
Also, if you're not sleeping alone, the heightened firmness reduces the risk of your bedfellow's movements waking you up. If your partner is a restless sleeper, an orthopaedic mattress is a far better solution than you being relegated to the sofa!
Correct spinal alignment
The dream solution for anyone who suffers with back pain, a firmer surface means your spine will stay in perfect alignment all night long, alleviating any stress and pressure points as you sleep.
Even weight distribution
An orthopaedic mattress helps to distribute your body's weight and take the pressure off certain joints, muscles and bones which can cause discomfort, tossing and turning in the night.
Strong sleeping posture
The increased support on offer helps you to maintain a heathy sleeping posture, meaning that your blood circulation is also kept in check as you sleep.
Best orthopaedic mattresses
Now we've convinced you that an orthopaedic mattress is a great way of improving your sleep quality, the only thing left is to find you the perfect fit. We've laid out the key features of our best firm mattresses so you can spend less time researching and more time relaxing…
Elite Natural 5000 Pocket Mattress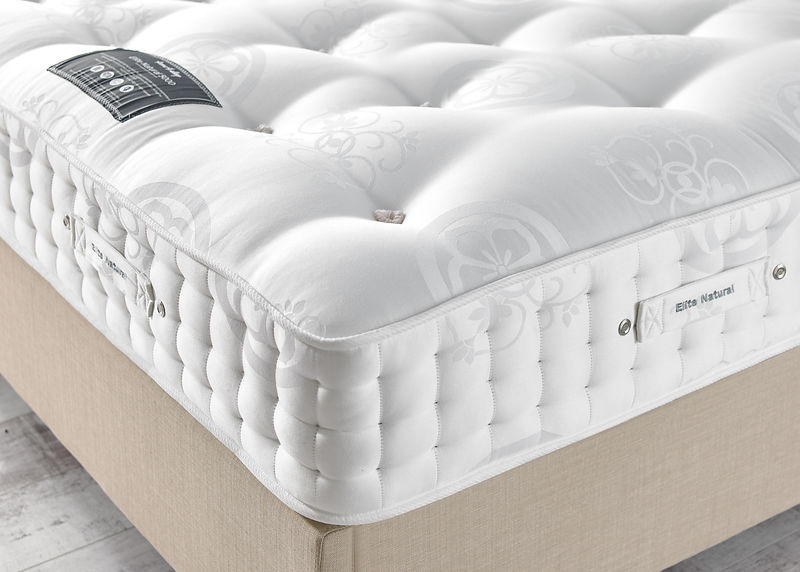 If you're looking for the ultimate blend of quality, comfort and support, look no further than our Elite 5000 Natural mattress. This hand-made mattress is made of 5000 pocket springs and finished with three rows of side-stitching, designed to relieve pressure and provide top quality support. The natural fillings of cashmere, wool, silk and cotton also help to draw away moisture from the body to regulate temperature. Dreamy.
Sleep Sanctuary Crystal 3000 Pocket Mattress
For those needing a firm mattress with a little bit of give, our Sleep Sanctuary Crystal 3000 could be the perfect match. Measuring in at sturdy four out of five on our firmness scale, this mattress will provide your body with the premium support it needs to have the best possible sleep. The Sleep Sanctuary Crystal 3000 is also made with top quality materials, meaning you won't be compromising on comfort.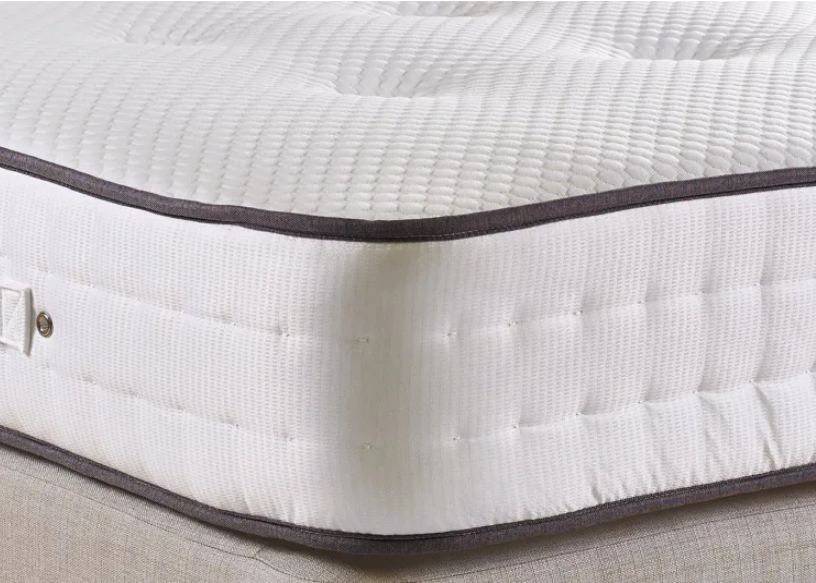 This mattress is ideal for long sufferers of back or joint pain. Say goodbye to a stiff sleep and hello to restful recuperation. The V-Fibre Ortho sprung mattress consists of futuristic V-Fibre fillings which have a special vertical orientated fibre construction to deliver a mattress with improved strength and better recovery from compressions. And if the top-quality support wasn't enough, the V-Fibre Ortho is also hypo-allergenic and aids good air circulation to promote a fabulous snooze every night.
Want to explore our full range of mattresses? Say no more! Check them out here.