What is a duvet day and how to enjoy it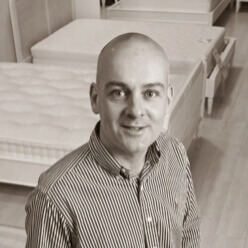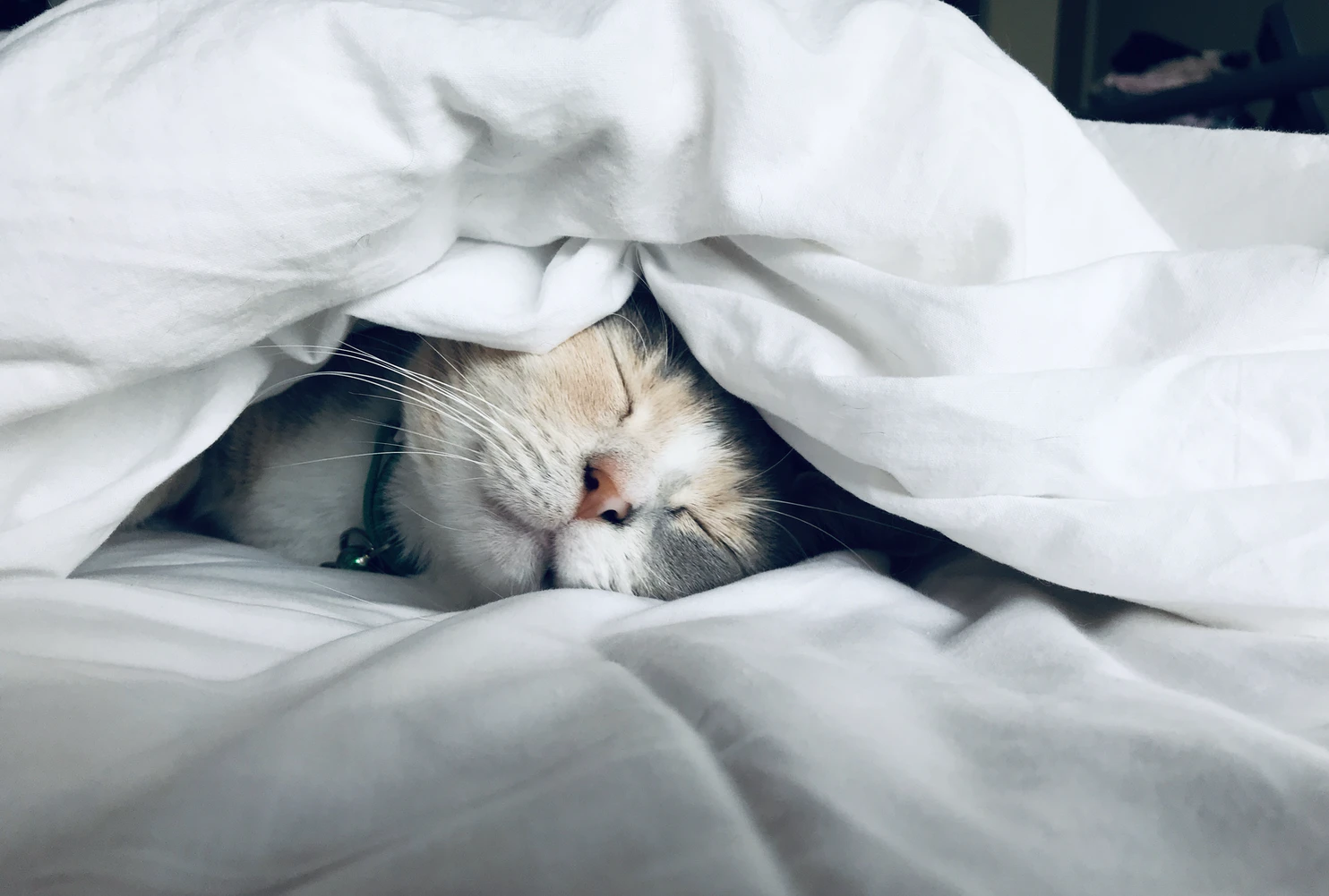 What is a duvet day and how to enjoy it
Ah, duvet days. The elusive slices of heaven where you don't have to do anything other than relax for a whole 24 hours. (And eat pizza in bed. And binge two seasons of Stranger Things.)
But what exactly is it, how do you do one properly and what are its benefits? Here, we answer all your snuggly questions to help you plan the perfect duvet day and find the dreamiest bed to do it in!
What is a duvet day?
The beauty of the duvet day is that it can mean many different things to many different people, but it will always be a day for a good bit of rest and relaxation.
The Cambridge Dictionary defines them as "a day off work, not because you are ill but because you need some time to rest." And whilst many forward-thinking employers now offer a duvet day as a work perk to allow employees to reset and recharge with no questions asked, you can also take one for many reasons other than work.
Maybe you've had a long weekend and need Sunday to get back on track. Maybe your mood is low and you need some space to be alone and let your mind settle. Or maybe you've just been looking for the perfect opportunity to binge the whole of Breaking Bad. Whatever the reason, a duvet day means uninterrupted comfort and relaxation.
Benefits of having a duvet day
From stress relief to self-indulgent 'me-time' and a boost in energy levels, the benefits of a duvet day are bountiful – check them out below.
Provides your body with a well needed rest
We all lead busy lives and sometimes it's easy to forget to pause for a second and treat yourself to some 'me-time'. Especially after the last 18 months, it's crucial that you listen to both your body and mind to understand when you need to have a duvet day 'just because'. There's no shame in needing a bit of time out and plus, what's better than wrapping yourself up in your duvet and sprawling across your king size bed for a whole day?
Gives your energy levels a boost
Think of your brain like a phone battery – if it's running low, you need to charge it! If you're feeling sluggish and low on your energy reserves, take a day to reset rather than push yourself toward further exhaustion. It'll also do wonders for your immune system which is particularly important after the last 18 months.
Relieves stress and anxiety
Switch off your phone, turn off your out of office and stay a million miles away from social media – a duvet day is all about closing the door on everyday stress and switching off from news and work. If things feel a little too much, a day of rest is a brilliant way to take a step back and understand what's making you feel so stressed without having to worry about anything else going on in your wider day-to-day life. If you need it – take it.
Increases productivity
It's just logic, friends. If you're tired and worn out, you can't give your work, your exercise, your relationship and your life your all. With a proper day of rest, you'll be shocked at how much your productivity and motivation levels skyrocket.
What to do on a duvet day?
So, the big day's approaching – but how do you actually do a duvet day? For all the inspo and ideas you need, here are our top tips for what to do in your 24 hours cuddled up under the covers.
Wear pyjamas, fluffy socks and comfies only
It's all about ultimate comfort so park the jeans and grab for your dressing gown and joggers. Any clothing without an elastic waistband is strictly off limits.
Get your entertainment sorted
Netflix? Check. Spotify? Check. Book? Check. Magazine? Check. Strong wifi connection? Check. All within reach? Check.
Stock up on snacks and drinks
Snacks are your friend on this joyous day – and if you can't have a cheat day on your duvet day, then when can you? Stock up on popcorn, crisps, all your favourite drinks and even treat yourself to a take away to make sure you've got a happy belly as well as a happy brain!
Pamper yourself and wrap up in your duvet
Once you've gobbled up the last slice of pizza, it's time for a nice face pack or a manicure to top off your perfect day of relaxation.
Best beds for a duvet day
Sleigh beds
A sleigh bed is the epitome of comfort. Opulent, enveloping and incredibly comfortable, you'll struggle not to turn your duvet day into a duvet month! As well as being a squishy slumber haven, sleigh beds also make a stunning focal point in your bedroom. Characterised by an outwardly scrolling head and footboard, the sleigh bed's grand stature is an elegant statement piece of furniture in any space.
Our ever-popular Oxford Upholstered Sleigh Bed below takes its inspiration from the classical Chesterfield design that is sure to stand the test of time. Upholstered in the softest Shetland Mercury velvet, the Oxford is a glamorous bed that is just as comfortable to snuggle in as it is to look at.

Fancy a sleep on a cosy sleigh? Find out everything you need to know in our sleigh bed buying guide.
TV beds
TV and media beds make watching your favourite films and TV shows from the comfort of your bed that much easier. With your TV built into the foot end of your high-quality bed, your screen will appear at the touch of a button and you can binge-watch your favourite season to your heart's content.
Our Kaydian Barnard TV Ottoman Storage Bed is the ultimate duvet day bed. With a tall, padded headboard, sleek design, remote-controlled TV mechanism and an ottoman storage space beneath its base to store an extra duvet for maximum snuggles, the Kaydian is a win-win solution for snuggle bunnies everywhere.

Sound good? Check out our TV bed buying guide and secure your own personal at-home cinema today.