Wardrobe storage ideas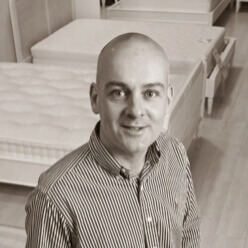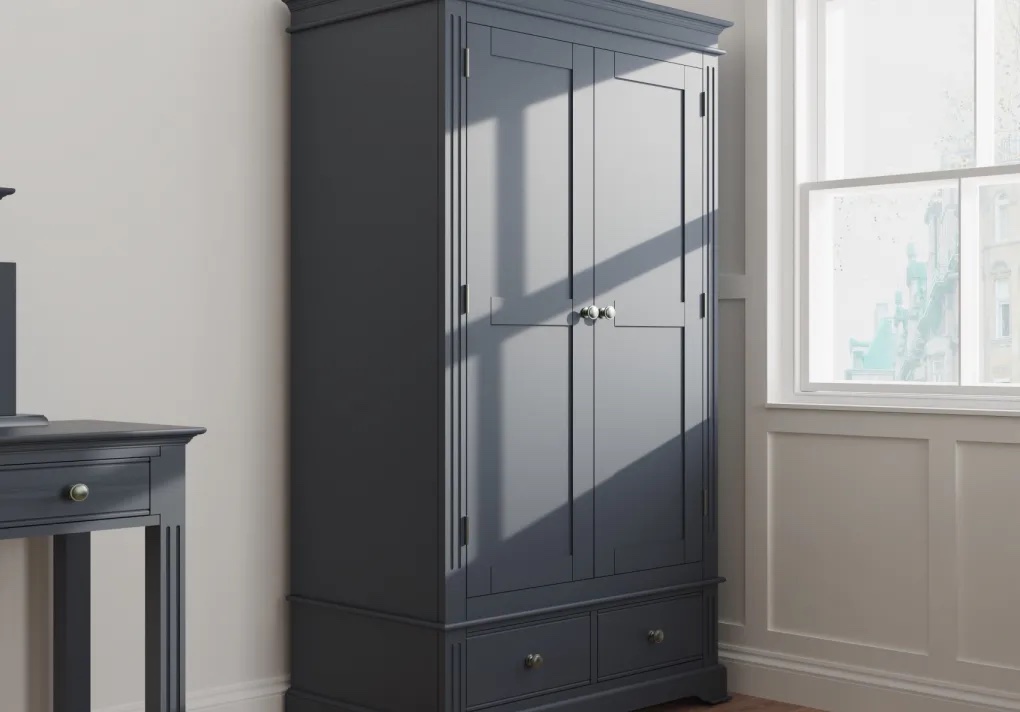 There's nothing glamorous about a bedroom floor that's littered with clothes, or having a wardrobe so full and disorganised that it's impossible to find anything!
Decluttering and organising your wardrobe may feel like an impossible task, but having an ordered area for storing your clothes will make your bedroom refreshed and calm – and will make getting dressed in the morning a doddle! So, to help you out, we've pulled together an edit of tips and tricks so that you can make the most of your wardrobe and organise the space for maximum efficiency.
5 easy ways to organise your wardrobe
You've got a lovely wardrobe, now to make the most of it! Here's how to maximise the space in your wardrobe…
1. Have a good sort out
First things first, it's time for a clear out! Before you begin organising your wardrobe, we recommend going through all of the clothes that you own and deciding which you want to keep. Once your wardrobe is streamlined, you'll be in a much better position to categorise the items that you own and transform your wardrobe into a haven of organisation.
If there's something that you haven't worn for several months, why not consider selling it online, or donating it to charity? You may come across some hidden gems in the process!
2. Create clothing categories
A tidy and well-organised wardrobe is key to making your morning routine as stress-free as possible – and making sure that every item of clothing that you own has a designated space is super important.
To make wardrobe clutter and chaos a thing of the past, we recommend first dividing your clothes into categories (for example: by item, colour or season). It's then good to group items accordingly within your wardrobe, so that everything is easy to find. Heavier items such as dresses, jeans and skirts are best hanging on rails, whereas lighter pieces such as t-shirts and jumpers can easily be folded and stored on shelves or in drawers. Plastic storage boxes or fabric drawer dividers are also brilliant options for storing socks and underwear.
3. Make room for shoes
You may have a celebrity-level shoe collection, but good wardrobe shoe storage ideas can be hard to come by! The floor of your wardrobe is the best place for storing your shoes, but it's easy for the space to feel jumbled and cluttered. A wire shoe storage rack is a quick-fix solution, and they're often designed to fit neatly in the base of a wardrobe. Or, why not store your shoes in the boxes they came in? They're easily stackable and, if you want to get really organised, you could tape a picture of the shoes inside to the outside of each box. You'll never lose your favourite footwear again!
4. Utilise every inch of space
Ever wondered what to do with that little space at the top of your wardrobe? Don't let that space go to waste – we have plenty of top of wardrobe storage ideas! Storing items in baskets or boxes is an easy way to utilise this awkward space in your wardrobe, and they're perfect for items which you don't need to access very often. For example, why not tidy away occasional handbags or hold-alls? Or store out-of-season accessories such as swimming costumes, or winter hats, scarves and gloves?
5. Keep jewellery and accessories ordered
In a busy and cluttered wardrobe, it's easy for small and precious items to be lost, damaged or tangled. Accessories such as scarves, belts and ties are best stored on an accessories hanger, so they're kept neat and easily accessible. If you'd like to keep your jewellery inside your wardrobe, why not invest in a velvet storage tray with compartments? That way your precious gems can sit neatly within a wardrobe drawer, without getting tangled! Hooks on the inside of your wardrobe door can also be a great option for storing chunkier costume jewellery.
Now you know how to organise your clothes, why not take a look at our stylish collection of wardrobes?
You've streamlined your clothing collection, organised your shoes and decluttered your accessories… How about updating your wardrobe, too? Our collection of stylish wardrobes has got you covered!