Space saving bedroom ideas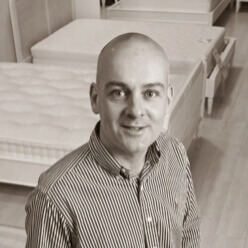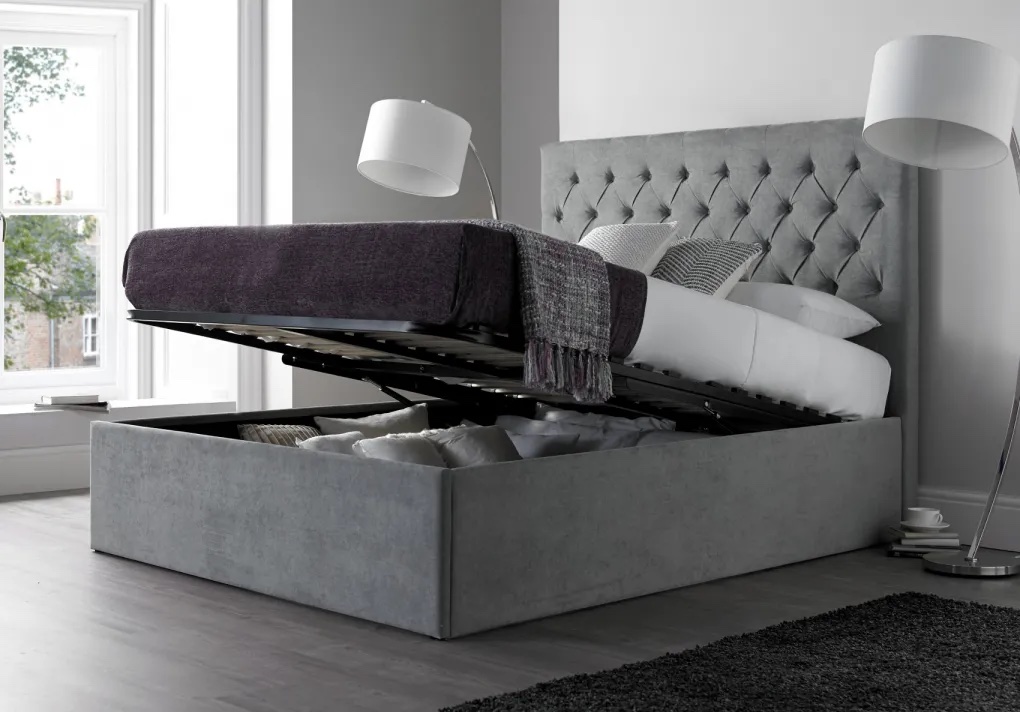 Whether it's a compact master, a spare box room or a small-scale childrens room, furnishing a small bedroom can be a stressful task. Too much furniture and the room feels cluttered and claustrophobic, too little and the space lacks the personality and comfort that every bedroom needs.
In our opinion, a smaller floor plan doesn't mean that your space needs to lack in impact and style – it's all about utilising the space you have in order to free up room for more creative accessories. So, grab your tape measure and login to Pinterest… we're here with all the guidance and advice you need to maximise the space in a petite bedroom!
6 ways to make the most of a small bedroom
Just moved into a new place, or looking to refresh a bijou bedroom? Bring style, personality and functionality to your sleeping space, whatever its size, with our edit of space-saving bedroom ideas.
1. Save space with a storage bed
Find yourself tripping over clutter or freestanding furniture en route to your bed in the evening? To elevate the storage space in your bedroom, without compromising on floor space, a storage bed could be the answer!
Storage beds are largely divided into two categories – ottoman beds, which house a handy storage compartment beneath the sleeping platform, and divan beds, which are fitted with pull-out storage drawers. Both designs are super-stylish and enable you to store clothes, accessories and other pieces out of sight.
Want to fully utilise the space in an ottoman bed? Take a look at our guide to organising ottoman bed storage.
Our Maxi Steel Grey Upholstered Ottoman Storage Bed is ideal for housing spare bedding, towels, shoes and clothes.
2. Choose an elevated high sleeper bed
Who doesn't love sleeping on the top bunk?! Space saving bed ideas can be hard to come by, but If your child is short on space in their bedroom, a high-sleeper bed is a fun way to free up floor areas for more creative additions to the space. The raised sleeping platform provides a cubby space which is perfect for small-scale freestanding furniture, a play tent or homework zone – how fun is that? Have a read of our high sleeper bed buying guide to find a design that works for you and your little one.
Need more space in your little one's bedroom? Our Modena High Sleeper Bed Frame could be the answer!
3. Rethink your room layout
It may seem like an obvious point, but playing around with the layout of furniture in your bedroom is the easiest way to maximise the space. Once you've decided on the position of your bed, why not try moving pieces around to find a configuration that works best for you? Chimney breast alcoves or other dead spaces are a brilliant spot for freestanding furniture such as wardrobes or chests of drawers. Whereas under-window-spaces are perfect for dressing tables or bedroom seats.
4. Create a compact dressing area
If your bedroom is on the smaller side, dedicating space to a dressing table may not feel like a priority. However, investing in a compact dressing table is actually an easy way to keep all makeup, beauty products and other accessories tucked away and out-of-sight, thus preventing your petite sleeping space from feeling cluttered and untidy. The dressing table top is also a lovely space to display family photographs, a vase of flowers or a scented candle, which can bring a sense of personality and indulgence to a smaller space.
Our Sorrento Mirror Dressing Table is glamour personified!
5. Think outside the box (storage-wise)
Now we're on the subject of boxes, it's time to talk about storage! With a small-scale bedroom, storage is one of the most important considerations – and it's key that you utilise all of the space available to you. We've already mentioned investing in a storage bed or space-saving high sleeper bed, but it's also important to think creatively about other storage options. Underbed drawers can keep your out-of-season wardrobe, shoes or spare bedding tucked away, whereas over door hangers are great for keeping coats and dressing gowns out of sight. Or why not tackle some DIY and have a go at putting up a set of on-trend open shelves? The storage possibilities are endless!
6. Get playful with your colour palette
Colour has this amazing ability to create an illusion of space. While white may feel like the only option for a bijou bedroom, being playful with the colour palette in your space is a creative way to make the room feel altogether more inviting. Shades such as pale blue, lavender or blush pink can create a soothing template for the rest of your furniture, whereas inky hues such as navy or indigo give an indulgent, cocooning feel. Or, if you're feeling really brave, why not opt for a statement wallpaper? A bold pattern can help to draw the eye upwards, giving the room a lofty feel.
Need a new mattress to sink into?
We've got you covered! From the supportive and springy, to soft and squishy, our extensive collection of mattresses has a design to suit all sleepers. Bon nuit!