Optimising your sleep schedule for night shifts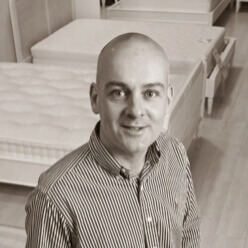 You've heard about the early bird catching the worm, but what if you're on a night shift? For those excluded from singing along to Dolly Parton's 9 to 5, knowing how to get the right amount of sleep can be really tricky.
Here, we've put our heads together to provide you with some top night shift tips on how to protect your quality of sleep if you're working the graveyard shift – or even if you're just a bit of a night owl.
Before your night shift starts
In the build-up to a night shift, there's one fundamental question that is forever on your mind – to nap or not to nap? Whether you can sleep all day or not, having a nap during the day in the run up to your shift is a great way of diminishing your sleep debt and reducing your tiredness at work.
However, timing is everything and whilst we're a huge fan of naps at Time4Sleep, a planned-out sleep schedule is probably more effective if you're working nights long-term.
Post night shift sleeping rituals
The trick to conquering a night shift sleep schedule is to find out what routine works for you and stick to it as best you can. For example, a hot shower or calming yoga stretch before bed could be the perfect way to relax your mind and ease yourself into a quality sleep. Or maybe you could try swapping blue-light screens for a book to help your mind calm down after a busy night's work?
In order to have the best chance of drifting off for a dreamy sleep, you need to replicate normal night-time conditions as best you can. As such, we'd recommend investing in some quality blackout blinds and a good pair of earbuds to help reduce outside stimuli such as light and noise.
Beyond your routine of getting ready for bed, there's also the important issue of timing. On an average day, early birds wake up a few hours before heading into the office. So, although it's tempting to hit the hay as soon as you clock off, it might feel more natural to hold off on your longer sleep and time it to wake up a few hours before your next shift so you feel more alert when it comes to worktime. That said, if you're tired – you're tired, and we know that sometimes the call of fresh sheets and a cosy duvet is too much to resist.
Whatever your preference, listen to your body and figure out what works for you.
Improving your sleep in-between shifts
Planning ahead and trying to reset your body clock is essential to achieving quality sleep if you're working nights. If you're transitioning from a day to a night shift, you could plan to have a long afternoon snooze before the night shifts begin so you can get a head start on any sleep debt you might accrue.
Whether you're nailing a good sleep pattern on nights or not, there's always room to improve your sleep quality more generally. Maintaining a healthy and balanced lifestyle is one of the best weapons in your arsenal when it comes to quality kip. Tackling some exercise in-between shifts could also help improve your sleep, as could cutting down alcohol and caffeine, particularly before bed.
Creating the ultimate sleep sanctuary
There are many different types of sleeping aids on the market designed to have you out like a light. Blackout blinds, or even a comfortable eye mask, could be a huge help if you're bedding down as the sun starts to rise. Or perhaps some candles, sleep scents, or audiobooks could be the perfect tools to help you wind down after the night shift? But when it comes to creating the ultimate sleep sanctuary, your attention first and foremost needs to be on the bed!
All the gadgets and herbal remedies in the world won't be making the slightest bit of difference if you aren't treating your body to the best mattress in the business. Luckily for you, we've got you covered.
The most comfortable mattresses for optimal night shift sleeping
Sleep Sanctuary Memory Pocket Plus 2000 Mattress
The Memory Pocket Plus 2000 is a market-leading mattress that combines traditional pocket spring technology with the very latest memory foam innovation to create a highly comfortable mattress with a medium firmness rating. The mattress contains 40mm of high-grade open cell memory foam which works in harmony with 2000 individual pocketed springs in a 150cm size mattress which adapt instantly and silently to your every movement as you sleep.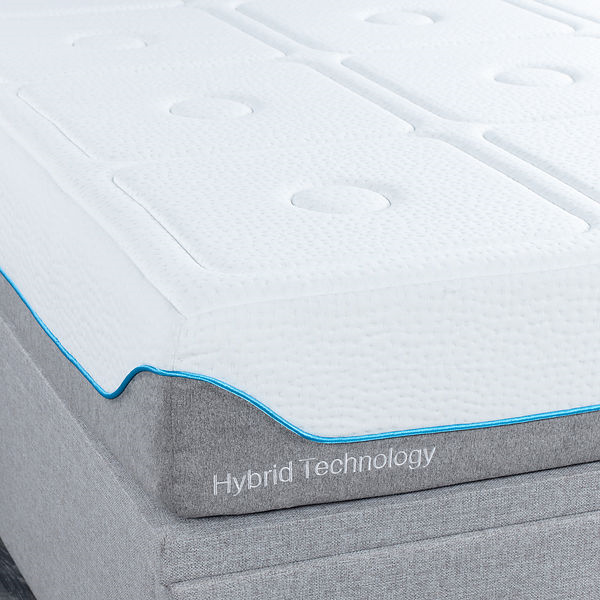 Sleep Sanctuary Essentials 3000 Pocket Mattress
Affordable without compromising on comfort or quality, the Sleep Sanctuary Essentials 3000 Mattress is a great value pocket sprung mattress that is made to the highest standards. With a medium support feel, the mattress features 1500 pocketed springs (based on the king size mattress), with an additional layer of 1500 micro springs for additional comfort and full body support. Dreamy.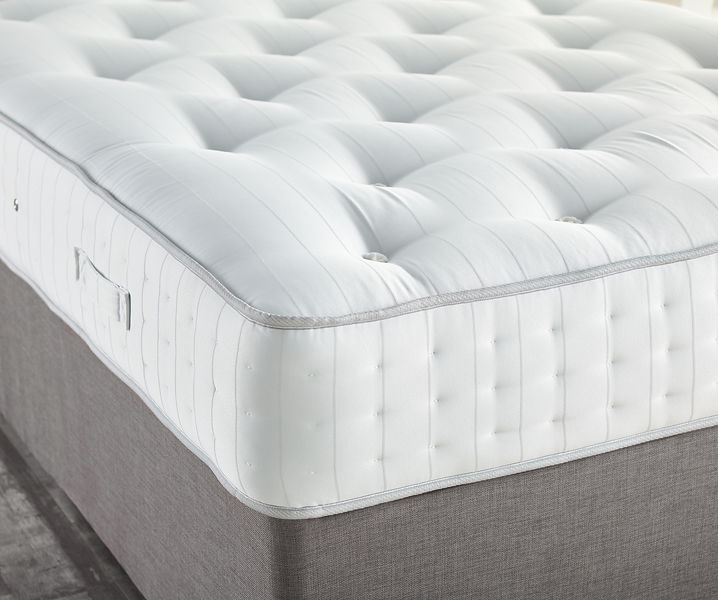 Sleep Sanctuary Crystal 3000 Pocket Mattress
Within the king size Crystal mattress there are 3000 individually wrapped pocket springs that move independently of each other in order to mould to your body shape as you sleep for full body support. The exterior of the mattress is also made from a luxury fabric, upholstered to the highest possible standards to guarantee a long and sound sleep. Available in sizes including single, double, king size and super king size, you really can't go wrong with the Crystal 3000.