How to measure space for a sofa bed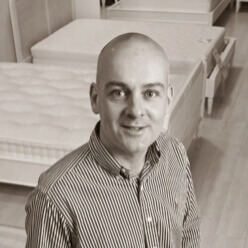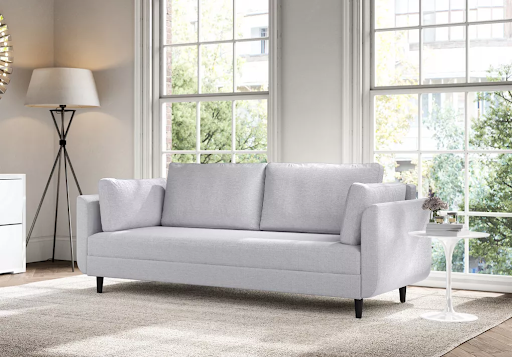 Sofa beds are a fantastic space saver for those with smaller rooms or anyone who needs an extra place for friends and families to crash. It's no wonder why they are an increasingly popular feature in the home. Whilst the decision to get a new sofa bed is definitely an easy one, choosing the right size, mapping out your space and making sure everything can fit are slightly more difficult tasks.
Here, we explain everything you need to know about how to measure space for a sofa bed and it's so important you get it right. If you're contemplating buying a new sofa bed, check out our brand new sofa bed range and have a read of our key hints and tips.
Why do I need to measure my new sofa bed?
There are plenty of good looking sofa beds out there but no sofa bed will look very good if it can't be fully extended with room to spare or even make it through the doorway of your room! When it comes to choosing a new sofa bed, your tape measure is your best friend and will ensure you find the right fit for you.
The importance of knowing your sofa or sofa bed's dimensions
When it comes to sofa beds, knowing what you are dealing with is half the battle. But remember that there's more to these furniture pieces than a traditional bed. Before getting your brand new sofa bed, try to understand both the dimensions of your new sofa and how that changes when it transforms to a bed.
Focus on the depth of the piece as this should indicate how much space you will need when the sofa bed is fully extended. This might inform your choice on the type of sofa bed you go for – if you have a lot of space to play with, then a classic pull out sofa bed will do just nicely, but where space is at a premium, a click-clack or fold out sofa bed might be a better option.
How to measure your space for your sofa bed
Using your trusty tape measure, we would recommend measuring out the dimensions of your sofa bed and marking them with books or string or paper so that you can visually see the size of your sofa. This will help visualise the best place for your new sofa bed. You can also plot whether there are any potential obstructions to consider when you transform your sofa into a bed.
If you have a lovely coffee table in front of where you are planning to place a pull-out sofa bed, you might want to opt for a fold-out sofa bed instead, unless you want to commit to moving your coffee table each time you want to use the bed aspect of your sofa bed.
This might dovetail with your thoughts about why you need a sofa bed. If you think it will be in regular use, then having minimal obstructions to transforming your sofa into a bed is a good idea, but if a sofa bed is for a rainy day then having some other furniture to move around when you need to is not the end of the world.
As well as measuring your sofa and floorspace, you should plan how you will get your sofa bed into its final destination.
We've all seen the classic Friends episode where Ross is desperately trying, and failing, to get his new sofa up several flights of stairs. So unless you want to be shouting "Pivot!" before you've even started assembly, we recommend measuring any tight corners, stairs and door frames to make sure you don't get caught short.
Remember, if you have a pull-out sofa bed, it's likely that this won't be delivered in parts which are easier to manoeuvre. A click-clack sofa might also be delivered in one piece due to its internal mechanism. Whatever your style of sofa bed, double check the delivery information and plan ahead!
Want to learn more about our range of comfy sofa beds?
Spoil your guests with an incredibly comfortable night's sleep on a sofa bed from Time4Sleep. Whether you are looking for a multifunctional pull-out bed for a guest room, need a space-saving sleeping option, or simply want to add more sleeping options in your home, our sofa beds make for a perfect solution. These are also great for kids' rooms where floor space is at a premium come playtime and also teenager bedrooms that host lots of sleepovers. Our collection includes corner sofa beds as well as 2-seater and 3-seater sofa bed options.