How to Make a Small Bedroom Look Bigger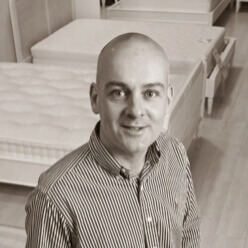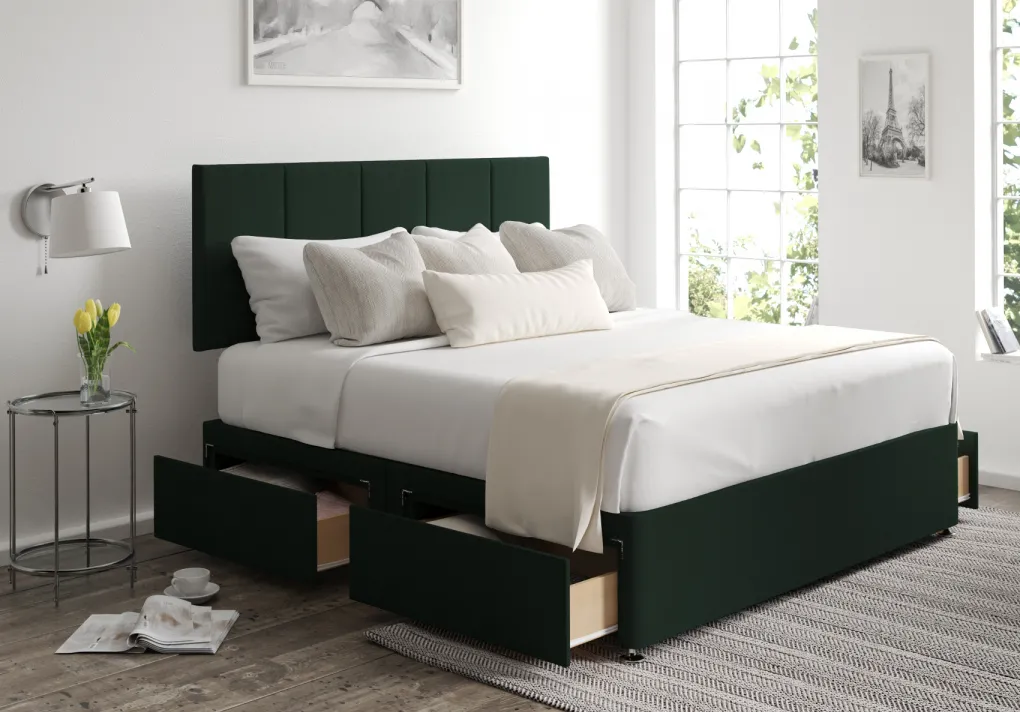 Small bedroom design can leave even the most seasoned interior designers scratching their heads. From where to position the bed to space-saving storage options and light-reflecting wall colours, there are so many things to consider when it comes to making a small bedroom look bigger than it is.
But fear not, all dreams of roomy illusions are not lost! Here, we've done the research into how to master the art of making a small room feel more spacious so you don't have to.
Choose a Tall Headboard
Let us be clear, we are recommending a tall headboard here – not a chunky one. Lightweight, elongated headboards work wonders in a small bedroom as they draw the onlooker's eye upwards to the ceiling and away from the floor. As a result, these elegant centrepieces create an ingenious optical trick as the small space instantly feels taller and more spacious as the furniture makes use of the wall space at eye-level. Pretty smart, huh?
Make a slender, space-smart statement with our beautiful Sephora Gouache Eau De Nil Floor Standing Headboard.

Be Clever with Colour
Although every influencer on your Instagram feed may be painting every nook and cranny with black paint at the moment, do not be swayed! While dark colours can deliver a powerful wow factor, they actually absorb light and make small spaces feel even more constricted than they actually are. Instead, the key to adding the illusion of space to your small bedroom is by painting the walls with light, pastel colours that will reflect natural light easily and make things feel roomier and brighter.

Get Smart with Storage
Meet your new best friend – space-saving furniture! The saviour of small bedroom design, savvy furniture, such as storage beds and ottoman beds, can add some serious square metres to your floor space when used correctly. Beds with drawers or spacious cavities beneath liftable mattresses are a fabulous way to do away with bulky dressers or wardrobes, as spare clothes, shoes and other bits and bobs can be stored in their frames without the need for additional room. Genius!
Our stunning Levisham Ottoman Bed in Off-White Linen, perfect for storing away belongings out of sight.

Make the Most of Minimalism
It might sound obvious, but if you're after more floor space, decluttering your bedroom is the best way to go. If it isn't functional and it's taking up room, let it go! Ask yourself questions such as: Do I really need two bedside tables? Could this cabinet be swapped out for some space-saving wall shelving? Can any of my belongings be relocated to another room with more storage? Excessive furniture is the bane of many a small bedroom so be brave but brutal when it comes to deciding what is practical and not just pretty in your space – it's a tough but necessary evil, trust us!

Use Mirrors to Your Advantage
For the ultimate illusion of space, look no further than the trusty mirror. As with light wall paint colours, mirrors are incredible vehicles for reflecting light back into a room to make the space feel larger – but to a much, much greater extent. All you have to do is simply affix or lean a floor-length mirror against a free wall in your small bedroom to immediately open the space to the eye. To boost the illusion of space even further, we'd recommend placing the mirror adjacent to a window in order for it to reflect the best possible amount of light. Plus, mirrors aren't just functional, they're decorative too, so it's a win-win!
Why not get super savvy with our gorgeous range of mirrored bedroom furniture? Storage, style and light reflection wrapped up in one.

After more small bedroom design tips?
From storage beds to furniture, style advice and more, browse our website for inspiration or get in touch with our helpful team today – we're ready and waiting to help you transform your space!