How to Keep Warm in Bed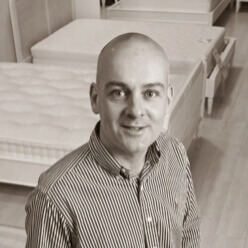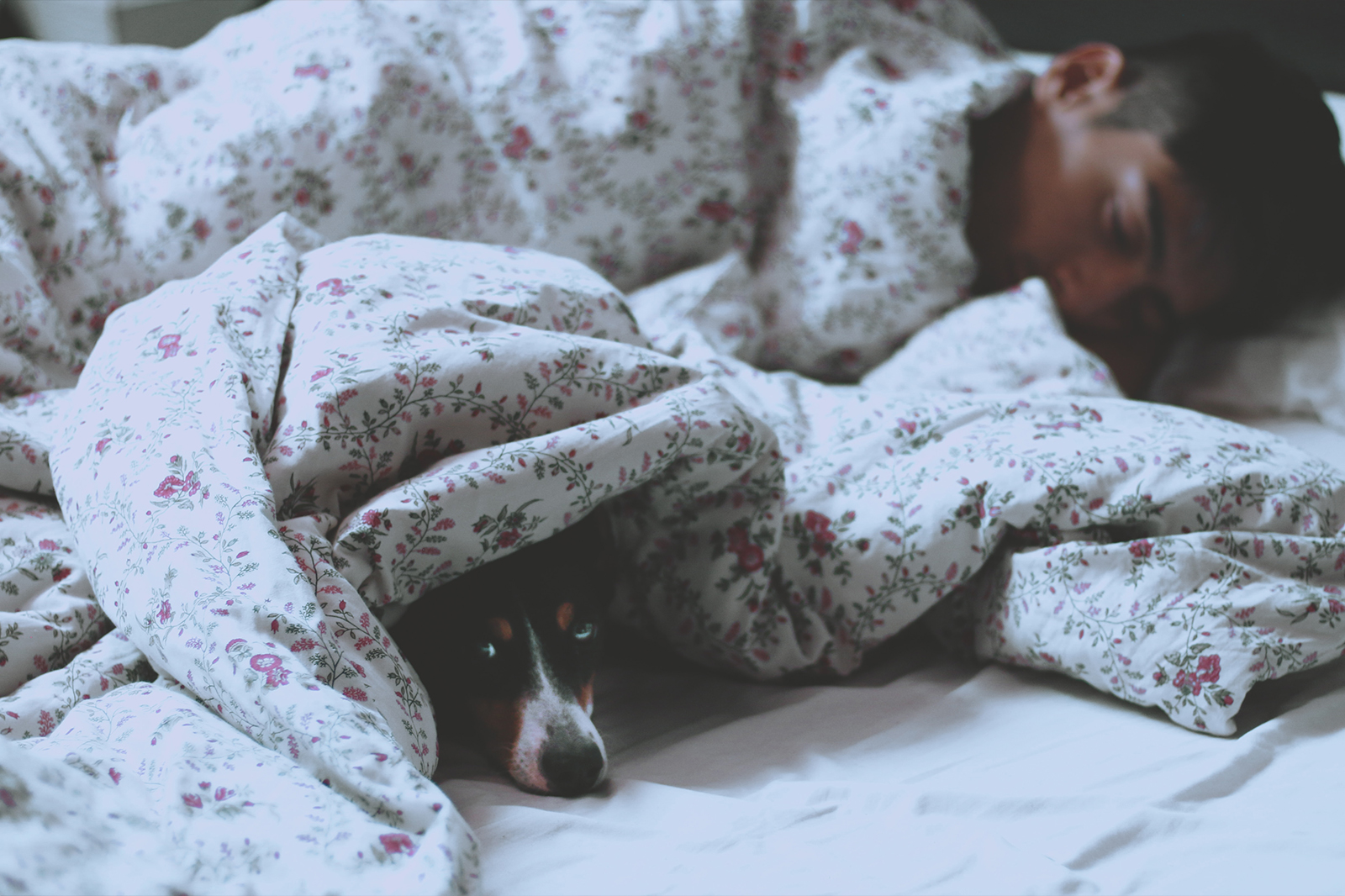 As we ring in the new year, making sure our homes are properly heated is at the top of the agenda for lots of us. Especially as 2022 saw temperatures plummet to extreme lows of -15 degrees celsius in some parts of the UK!
From selecting the best mattress to wearing the best clothing and thinking about blankets and mattress toppers, we have looked at some effective ways of keeping warm in bed to help battle the cold snaps ahead.
Getting your room to the right temperature
Step one is to assess your sleep space to make sure the temperature is optimal for a good night's sleep. If your room temperature is too low, you could find yourself shivering through the night as your body attempts to warm itself up. It is also worth keeping in mind that our bodies will experience a natural drop in temperature as part of our sleeping process when we settle down to grab some shut eye.
Using heating to get your room to between 15 and 19 degrees is best for great sleep. If heating your home is a tall order, you could try only heating the bedroom and closing the door to keep in the warmth. Closing doors to other less used (and unheated) rooms could also help maintain and nice ambient temperature in your bedroom.
If turning on the heating is not an option for you at all, there are plenty of things you can do to keep the heat in your bedroom. Installing some draft excluders and laying down a rug if your have hard flooring can help keep warm air from escaping and keep cool out of the bedroom. You can also try and let as much light, and therefore warmth, into your room during the day if it benefits from direct sunlight.
What should you wear in bed?
Fluffy festive pyjamas are not just for Christmas! Making the most of some extra layers when it comes to clothing can help you keep warm in bed. Pyjamas made from cotton, or a cotton and wool mix like flannel, are ideal for staying warm in the wintry months. Cotton pyjamas are also breathable, meaning that you shouldn't overheat and are therefore likely to have a more comfortable sleep.
Thermal pyjamas could also be the answer to your chilly nightmares as the tighter fit keeps more body warmth closer to the skin. And if they don't do the job, you could also try fleece pyjamas for extra toastiness but they won't be as great at circulating air meaning you're more likely to sweat during the night.
If you're willing to push the boat out budget wise, investing in some silk pyjamas is a great idea. Not only is silk extremely comfortable and nice on the skin, but its properties mean it can help keep you warm in the cold season and cool when summer rolls around. However, silk pyjamas will often be harder to wash so they will need a little bit of TLC too.
What type of mattress should you choose to stay warm?
You might be surprised, but your choice of mattress will have a direct impact on your ability to stay warm during the cold nights. Memory foam mattresses are renowned for their heat retention abilities since they adapt to our bodies meaning there is more contact between us and the mattress. The foam also restricts airflow, thereby trapping bodyheat in the top of the mattress which can help you warm whilst you sleep.
If you are in the market for a new mattress and enjoying a warmer, more comfortable sleep is at the top of your wishlist, look no further than our Sleep Sanctuary OneLife Memory Pocket Mattress. A perfect blend of classic pocket spring technology and memory foam, designed for the best night's sleep. Not only is this mattress supremely comfortable, but its air flow system is designed to help improve ventilation and create an ideal temperature for great sleep.
You could also consider the impressive Sleep Sanctuary Memory Pocket Plus 2000 Mattress. 2000 individually packed springs combine beautifully with high grade memory foam to create a supremely comfortable sleep. Perfect for anyone suffering from a bad back or in need to improving their quality of kip.
Upgrade your accessories
From chunky duvets to heated blankets and hot water bottles, there are plenty of other ways to stay warm in bed without switching on the central heating:
Upgrade your tog: All duvets come with tog ratings. The higher the tog rating - the heavier and more insulated the duvet! For more information on how to navigate togs when buying a duvet, check out our Duvet and Tog Rating Buying Guide.
Get the timing right with your hot water bottle: Cozying up with a piping hot water bottle is a great way of raising spirits as well as body temperature in the winter months. As some warn against using a hot water bottle the whole night through due to the risk of the bottle bursting, placing it in your bed about 10 to 15 minutes before you head to sleep will get your bed to a toasty temperature just in time for some quality kip.
Invest in some electric heating equipment: Electric blankets, electric radiators or fan heaters are all great tools to fight off the cold temperatures of winter. If you opt for one of these solutions, make sure you follow all relevant safety instructions and stick to any guidance which sets out how to get the most out of your new heating buddy.
Looking for tips to optimise your sleep?
Check out our Time4Sleep blog for the latest hints, tips and guides on how to make sure your sleep is the best quality it can be.