How to Get More Out of Your Double Bed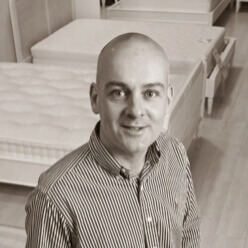 As a very wise person once said: you are either in your bed or in your shoes, so it pays to invest in both. If you're looking to buy the latter, you can't go wrong with the eternally classic and much-loved double bed.
Roomy enough for couples and extra spacious for singles, double beds are a perfect choice for a master or guest bedroom. But don't be fooled – although a common choice of bed size, our range of double beds have a few tricks up their sleeves to truly transform your space. From built-in storage options to statement upholstering and even concealed TV screens, we take a look at how you can get the most out of your double bed so you're sure to find your perfect fit.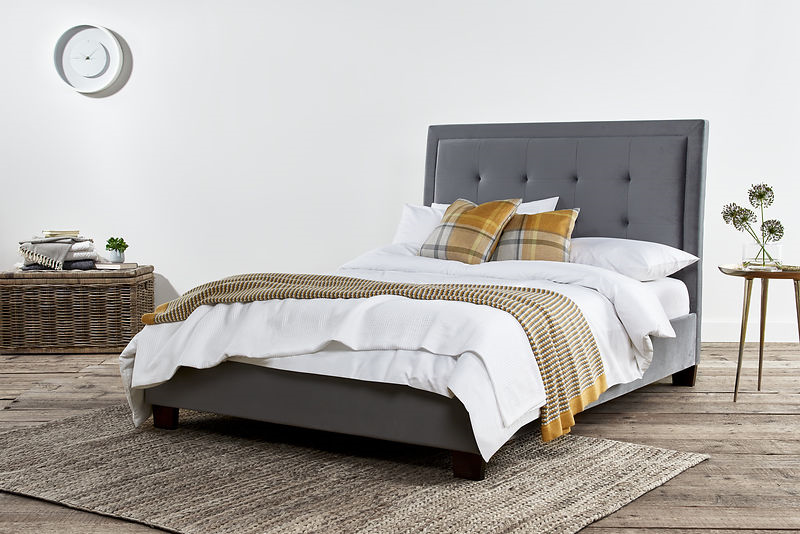 Benefits of Double Beds
Larger than a single bed, double beds are a great option for one or two people. Measuring in 4 feet 6 inches wide and 6 feet 3 inches long, a double bed has more than enough room for a couple to cuddle up come bedtime, or lots of space for a solo sleeper to starfish to their heart's content.
Plus, they don't take up too much valuable floor space in your bedroom, leaving plenty of room for accompanying furniture such as a dressing table, bed side cabinet or a chest of drawers. If you're looking to maximise space and comfort, a double bed is a surefire way to add a little finesse to your bedroom setup.
How to get more out of your Double Bed
Double Storage Beds
If you're on a mission to achieve a beautifully clean, organised and clutter-free bedroom, look no further than a double ottoman bed. Available in an array of luxurious finishes, from oak frames to velvet upholstery, double ottoman beds combine storage and sleeping solutions in one stunning structure. Sound good? All you have to do is simply lift the base to reveal an ample area for storing clothes, bedding and other household essentials.
Double Upholstered Beds
Looking to make a statement? Make your bed a centrepiece by exploring our range of double upholstered beds. With a variety of furnishings, colours and styles to choose from, a double upholstered bed allows you to enjoy countless dreamy sleeps as well as showcase your own personal style. Whether you love the idea of a solid oak bed frame or a fabric finish, explore our collection of upholstered beds and inject a splash of personality to your space.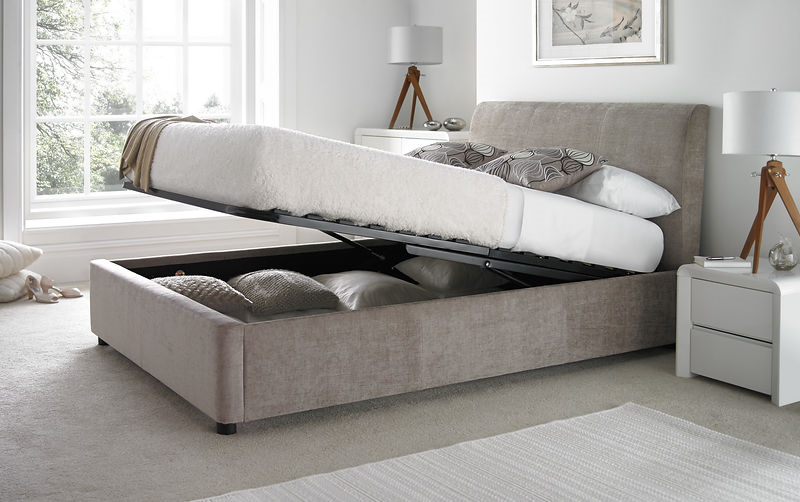 Double TV Beds
Perfect for a midweek movie night or a Sunday snooze, a double TV bed provides the ultimate at home cinema experience for those who love to catch up on their favourite flicks snuggled up in their duvet. With a range of stunning designs available, our double TV beds house your TV screen at the foot of the bed frame, appearing as if by magic at the touch of a button. Or if you really want to level up your double bed, why not save space and watch a film at the same time? Yes, miracles do happen – TV ottoman beds exist. Check out our bestselling Copenhagen TV ottoman bed for the perfect blend of functionality and style.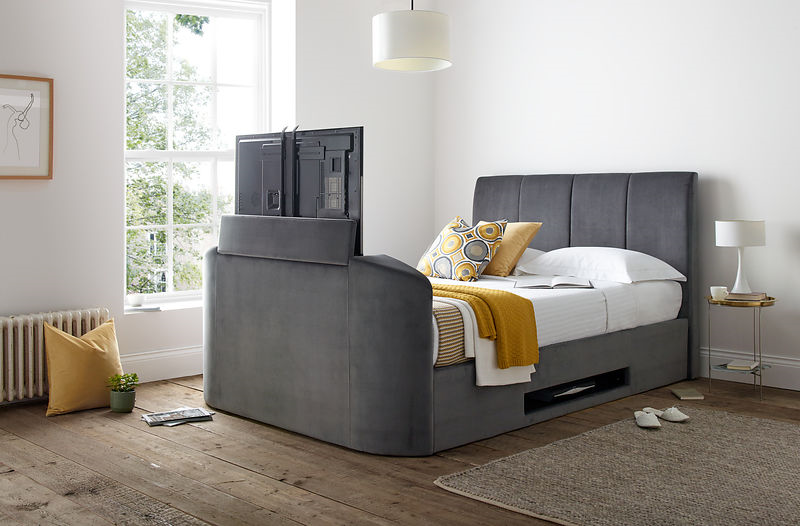 Don't forget, a great double bed also requires a supportive, yet comfortable double mattress, take a look at our full range today!