How to fit a headboard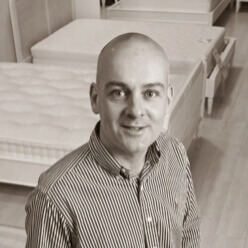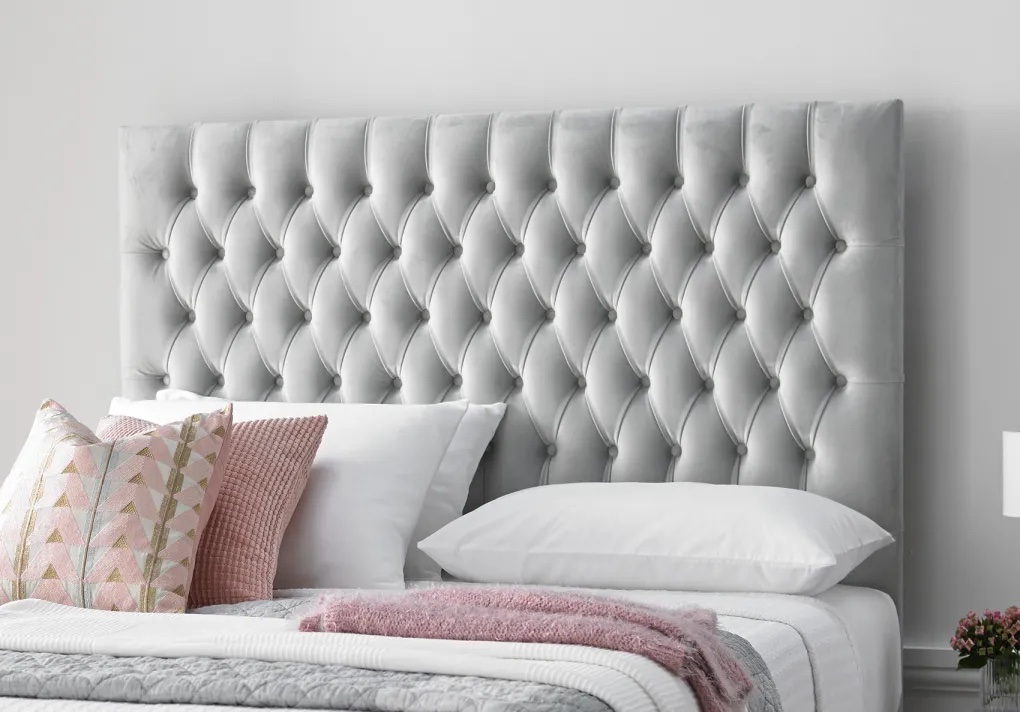 How to fit a headboard
You've read the interiors magazines, scoured Instagram for inspiration, and you've finally chosen a beautiful new headboard to bring elegance and style to your bed frame – hurrah!
And what an excellent choice you've made. Statement headboards are bang-on-trend right now, and are a brilliant way to bring colour, personality and comfort to your bedroom. But now that you've chosen your shapely new headboard and picked out some beautiful bedding to match, how on earth do you go about fitting it to your existing bed frame?
Luckily, we've done the hard work for you and written a handy step-by-step guide on how to attach a headboard to your bed. So grab your tool box and a cup of tea, in just a moment's time you'll have a stunning headboard to admire!
How to fit a headboard in 5 easy steps
Ready to make your bed look extra-glamorous? It's DIY time! Gather up your tools and crack open up the instruction manual, a handsome headboard awaits.
Once you're ready to get going, there are a few things to think about before you start your build. Most of our headboards require two people for assembly, so it's important to track down a fellow DIY-er to help you out. Secondly, we recommend moving the delivery box and all of your tools into the room that the headboard is intended for, and try to clear a space on the floor so that you can lay the headboard out flat.
What will you need?
- A cross-head screwdriver (if you're fitting a winged headboard)
- A friend to help
Remember: The exact assembly method may vary according to the model of the headboard you have purchased, so always follow the instructions provided in the packaging. This particular set of instructions is for one of our standard or winged floor standing headboards.
1. Clear some space
Now you've moved everything that you need into the correct room, make sure that you have enough space to safely unbox your headboard and lay it out flat (you could also spread out a spare bed sheet or blanket to lay your headboard on top of). Now would also be a good time to move your bed into a position where you can easily fit the headboard.
2. Check you have everything you need
Things are about to get exciting… It's unboxing time! First, locate your headboard's assembly instruction guide and carefully check that you have everything that's itemised on the hardware list. We also recommend reading through the assembly instructions twice over, so that you're familiar with the full process. Right, it's time to fit that headboard.
3. Attach the headboard to the bed base
If you were wondering how to attach a headboard to your bed, now is the moment! Firstly, take a look at your bed base and identify the four metal inserts which your headboard bolts will screw into (if these are covered over with fabric, you can use a bradawl to create a small hole).
Next, ensuring that your headboard is the right way around, hold it up to the bed base and line up the holes. You can then use the four bolts which were supplied with the bed base to screw the headboard into place. No need for a screwdriver, these bolts can be tightened by hand – just make sure that your headboard is at the prefered height before tightening fully.
4. Attach the wings to the headboard
If you have purchased a standard headboard, then et voila – that's your DIY job finished! However, if you've got one of our ultra-cocooning winged designs, then there's one more step to go.
Locate the two winged sections of your headboard and, one at a time, line them up with the three holes on the side of your headboard. Once you're happy, you can screw these into place using the bolts provided and a cross-head screwdriver.
5. Step back and admire your handiwork
Congrats, you've only gone and fitted a headboard! Give your DIY partner a pat on the back and fetch a gorgeous duvet cover – it's time to style up that stunning new headboard and prepare to get cosy.
On the lookout for a lovely mattress to go with your new headboard?
Take a look at our mattresses collection to find the perfect fit for you – from perky pocket-sprung models, to soft yet supportive memory foam designs.