Design an Eco Friendly Bedroom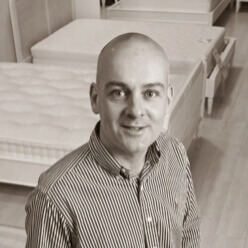 The next time you set out to give your bedroom a makeover or re-decorate, would you like to be able to bring an eco-friendly and healthier feel top your room? It might not be as difficult as you think. There are a number of ways this can be achieved.
You could start by using organic paints to paint your room. Unlike normal gloss or emulsion paints that contain solvents and other harmful chemicals you can purchase organic paints that are totally free of all pesticides, herbicides & toxins. As well as paints there are varnishes, primers and specially prepared nursery paint also available. If you don't want to use paint eco wallpaper ranges can also be found through specialist outlets. Using natural bedding made form organic cotton or bamboo is another way to be healthier and greener. These fabrics don't contain any pesticides and 100% unbleached duvets, mattress protectors and pillows are becoming far more common these days and be found in bedding stores. Even your bed and bedroom furniture can be eco-friendly. We recently featured an article on our blog about Eco Furn a furniture company who make their beds and furniture from sustainable, environmentally friendly, and responsibly managed wood and tree sources. Eco-Furn also donates 10% of their profit each year to TREE AID, along with other donations made through fund raising events throughout the year. So every time you purchase an Eco–Furn product you are also helping this charity program. Their beds are exceptionally well made from the best natural resources available and are extremely stylish like the Ridgeway Eco bed (Pictured above) which is a good example of the quality of Eco Furn products. If you are looking for an environmentally alternative to laminate or carpeting in the bedroom why not think about buying cork flooring. Cork flooring is very hygienic and is surprisingly warm and soft. It is also stain resistant and is a good option for anyone who suffers from dust or other allergies. The remaining accessories like curtains etc can be more difficult to find if you are looking for ethically, or naturally produced products. But there are stores out there who stock them and many sell online or by mail order. Just typing in fair trade or eco-friendly and the type of products you are looking for into a search engine should bring up enough results to start with. Designing an eco-friendly bedroom isn't too difficult and will probably end up helping your health as well as the environment.