Bedroom Chest of Drawers Buying Guide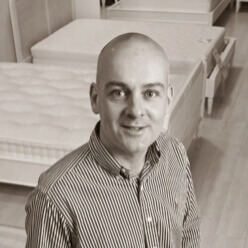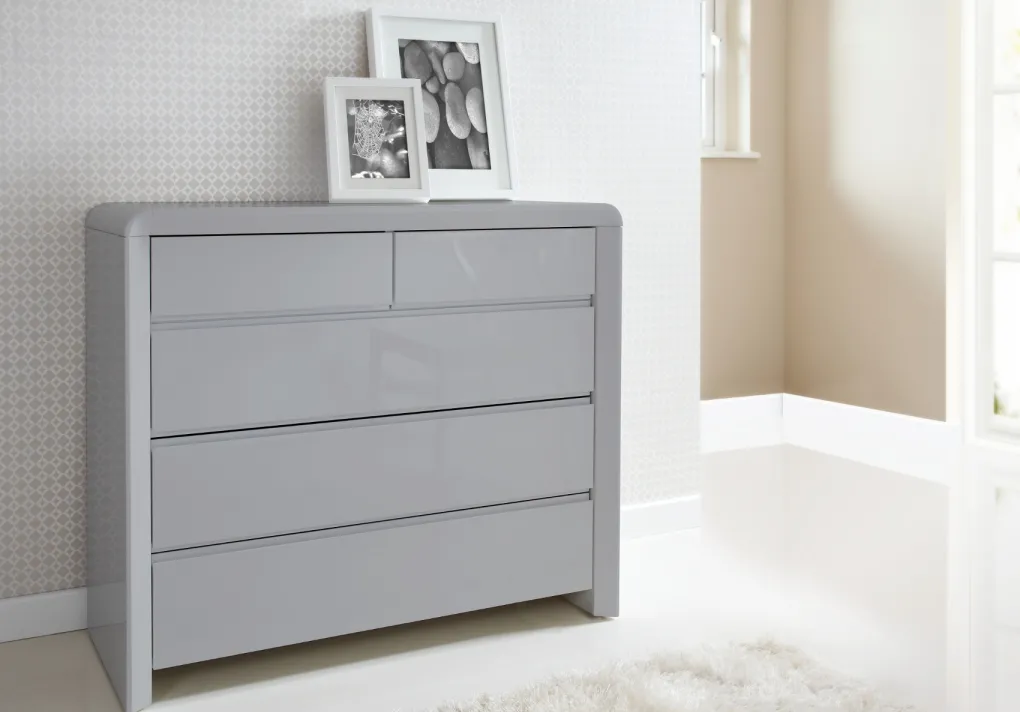 From providing extra storage space to propping up pictures of loved ones, a chest of drawers are a common feature in many a bedroom. But with so many styles, sizes and storage needs, where do you start?
In this blog, we've put together everything you need to know about these iconic pieces of furniture and set out some of the best chest of drawers on the market.
What style of chest of drawers are there?
Chests of drawers come in an assortment of styles so there is bound to be something to match your interior design needs depending on how you are trying to style your space.
If you are cultivating a calming, boho style bedroom, then a chest of drawers that uses natural materials and comes in neutral colours will fit in perfectly. For more contemporary bedrooms, a high gloss finish could be just the ticket or if you are in need of furniture which reflects as much light as possible then perhaps a chest of drawers with a mirror finish is the one for you.
Whichever style you opt for, make sure you consider the best colour options for your bedroom (you could even check out our blog on What Are the Best Colours for Bedrooms?), whether or not you want your drawers to have handles and the right size chest of drawers.
What size chest of drawers are right for my bedroom?
Chest of drawers come in all shapes and sizes, so it's important to measure your own space and work out what kind of chest of drawers will best suit your bedroom. Your choice might also be heavily dependent on what you need to put into your chest of drawers!
If you are in need of a fair amount of extra clothes storage but aren't flushed with space, a thin chest of drawers is probably what you are looking for. On the other hand, if you have ample room and are looking for deep drawers and a place to balance your TV, a chest of drawers with some width will be perfect. You might also consider smaller and more compact options for kids' rooms and bigger (and perhaps more elegant) chests of drawers for adult bedrooms.
Whichever chest of drawers you opt for, make sure you consider how much storage space you need your chest of drawers to provide, how much floorspace it will take up, whether you have enough space to open your drawers with ease, and whether your chosen size works with the flow of light in your bedroom.
5 best chest of drawers for your space
At Time4Sleep, we have a magnificent range of chest of drawers ready to make their mark in your bedroom. It's been a tough process to narrow down our best chest of drawers, but here we have put together our top 5 (in no particular order!) to whet your appetite:
1. Firstly, say hello to our Loire Weathered Oak 3 Drawer Chest. Serving up a classic French style feel, the Loire is crafted with top quality oak and provides three solid drawers for a good amount of extra bedroom storage. Perfectly at home in a rattan style boudoir or a boho chic pad, the Loire chest of drawers is a great addition to any bedroom. You could even complete the look by introducing the Loire Bedside or the Loire Weathered Oak Wardrobe to your space.
2. Our Anna White 3 Drawer Chest is next on the list and it's easy to explain why! A slightly more compact size than the other chest of drawers on our top 5 list, the Anna chest of drawers is great for bedrooms which need a compact storage solution. The three drawers on offer are a perfect place to hide away extra clothes or blankets and the sleek finish means the Anna is able to slot into a variety of bedroom styles.
3. If you're in the market for a large amount of extra storage, the Julian Bowen Manhattan White 6 Drawer Wide Chest could be the one for you. With 131cm width, the Julian Bowen is on the wider side, meaning you could position a bedroom TV on top and still have room for trinkets and photo frames. Not to mention, the Julian Bown comes with six spacious drawers to satisfy your storage needs!
4. Next up is our Harley Midnight Grey 2 Over 3 Chest. The Harley comes three larger drawers and two smaller ones on top, meaning you can separate smaller items from bulkier pieces with ease. The grey painted finish makes for a truly inviting chest of drawers which is perfect as a statement piece or as part of a highly styled bedroom. If the midnight grey has piqued your interest, why not check out our Harley Midnight Grey Trinket Mirror or Harley Midnight Grey Wooden Bed Frame.
5. And last but not least is our Sofia 4 Drawer Harbour Mist Chest With Black Feet. The go to choice for any contemporary look, the stylish pointed feet make the Sofia chest of drawers an ever-popular choice. The four draws not only provide a good amount of storage space, but the no-handle look means the Sofia can fit into your space with precision and effortlessly blend in to your boudoir.
Looking for more furniture inspo?
From roomy wardrobes and underbed drawers, to bedside tables and ottomans, our extensive collection of beautiful bedroom furniture has got you covered!