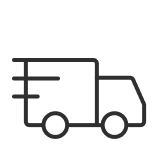 Free UK Mainland Delivery
Our Chenille Beds come in various sizes, colours, and styles to suit every taste and preference. From classic designs to modern styles, our beds will complement any decor and add a touch of sophistication to your bedroom.
But our Chenille Beds are more than just beautiful. They are also built to last. Each bed is made with a sturdy frame that can withstand the rigours of everyday use. Our high-quality materials ensure that your Chenille Bed will look and feel as good as new for years to come.
Upgrade to a Chenille Bed today and enjoy the ultimate in style, comfort, and durability. Order now and transform your bedroom into a luxurious oasis of comfort and relaxation.