How to stop a metal bed from squeaking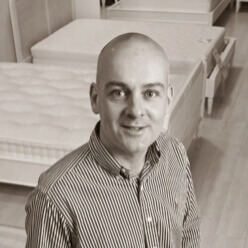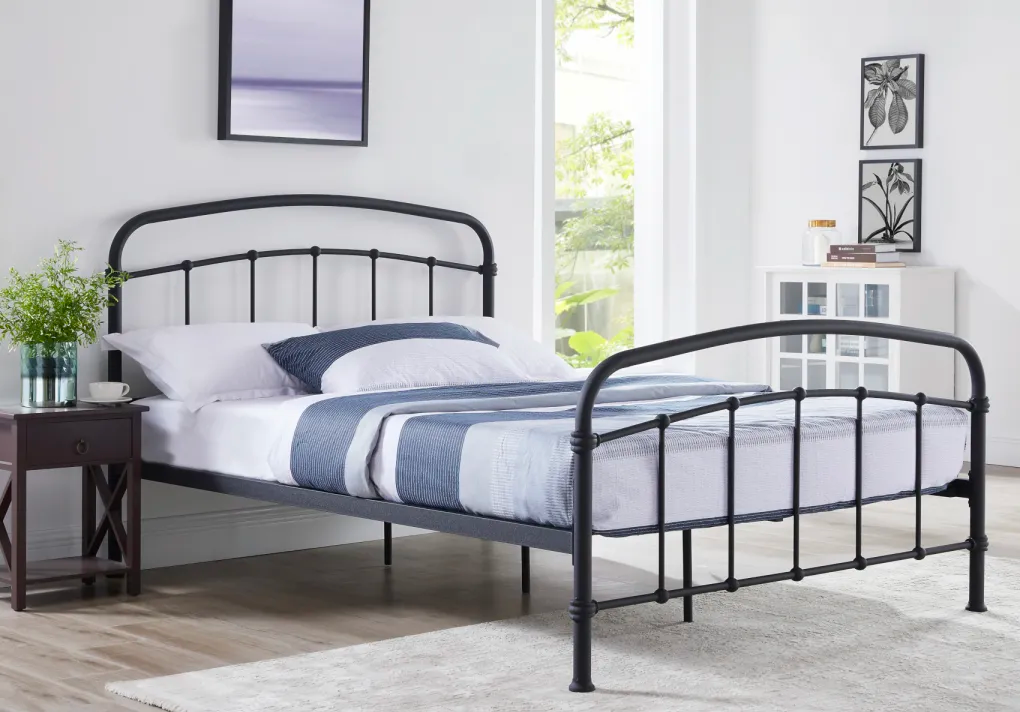 Sturdy, fashionable and stable are adjectives often associated with metal bed frames as they provide a reliable foundation for a comfortable night's sleep. But there's one adjective that you never want to have to use to describe your metal bed – squeaky!
All beds are prone to wear and tear and metal bed frames are no exception, but that doesn't mean you have to suffer the sounds of creaking when you're trying to get some shuteye. Interrupted sleep can play havoc with your mental and physical wellbeing so removing all barriers to quality rest is an absolute must.
Here, we have put together a go-to guide on everything you need to know about squeaky metal beds, from causes to cures.
Why does my bed squeak?
Squeaky sounds from metal bed frames are caused when there is metal on metal friction, and this rubbing can originate from a couple of different problems.
Firstly, the joints which are holding your bed together may have become loose over time, or perhaps they weren't properly fastened in the first place. Loose joints will lead to more friction and the increased chance that your sleep will be interrupted by unwelcome creaking.
If loose joints aren't the answer, the squeakiness could be symptomatic of poor manufacturing. But don't fret, if you have concerns over quality, it's probably time you upgraded to one of Time4Sleep's metal beds to enhance your standard of sleep.
How to fix a squeaky bed
For those of you less interested in the why and more interested in the "how can I stop this annoying squeaking", look no further! Here are our top tips for how to fix a squeaky bed frame.
Investigate
If squeaking noises are keeping you awake at night, then it's time to investigate the cause! Nothing should get in the way of you and some quality shuteye and understanding the source of the squeakiness is the first step towards regaining that bedroom bliss you deserve.
Firstly, it's a good move to strip the bed frame of all the extras so you can properly examine the frame and identify the origin of the squeaking. With that in mind, pop your pillows and duvet to one side, safely remove your mattress and detach your headboard from the frame. If you have the room, lay your mattress flat and slowly put pressure onto different sections to see if your mattress is actually the culprit before continuing your investigations.
A mattress which is squeaking is secretly crying out to be replaced and you can check out our impressive range of mattresses if you're in need of a new one. However, if your mattress is still in tip-top condition, then move on to apply pressure to different parts of your metal bed frame to see if it lets out any unwanted squeaks.
You might also find that the squeakiness is actually coming from where your bed frame is positioned. If this is the case, a reorganisation of your bedroom could be in order, or you could look at adding some carefully placed furniture pads to the bottom of your bed frame to see if that makes a difference.
Tighten up
If the source of the squeaking is still coming from the bed itself, then the best form of attack is to tighten up the screws holding the metal components together. This is the most common cause of squeaky beds so hopefully it will yield instant results. However, if the squeaking continues, you could try using strategically placed washers with the screws to tighten them even more.
Lubrication
Another option for screws and joints is to apply some much needed lubrication. Applying a metal-safe lubricant can help reduce the friction between joints which are the cause of creaky sounds. If you are experiencing a squeaky metal bed, WD-40 could be your new best friend and a healthy dose every now and then will help keep the unwanted noises away and help keep your bed frame in mint condition for longer.
Extra padding
A hard mattress on a metal bed frame can cause the frame to squeak when you move about in your sleep, mainly because a harder mattress is less equipped at absorbing your movements during the night. For some people, switching to a softer mattress is the answer to their prayers, but for those who prefer a hard mattress, placing padding between the frame and the mattress could do the trick! Give it a go with some spare materials like clothes or towels to see if this works, or you could invest in some foam bed padding to alleviate your noisy nightmares.
Opt for a wooden alternative
Although other beds can give off some unwanted sounds, if you can't bear the idea of even the mere possibility of a squeaky metal bed, why not consider a wooden bed frame as an alternative? You'll be sure to find some wooden bed frames worthy of your attention at Time4Sleep, or, if you are still thinking about it, have a read of our blog on Wooden Beds vs. Metal Beds: Which is Right for You?
Searching for more bed care hints and tips?
Check out our blog for all the advice you need when it comes to beds or have a peruse of our metal care guide for all the tips to make your metal bed last longer.