Wooden Beds vs. Metal Beds: Which is Right for You?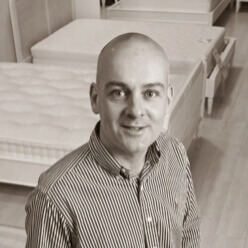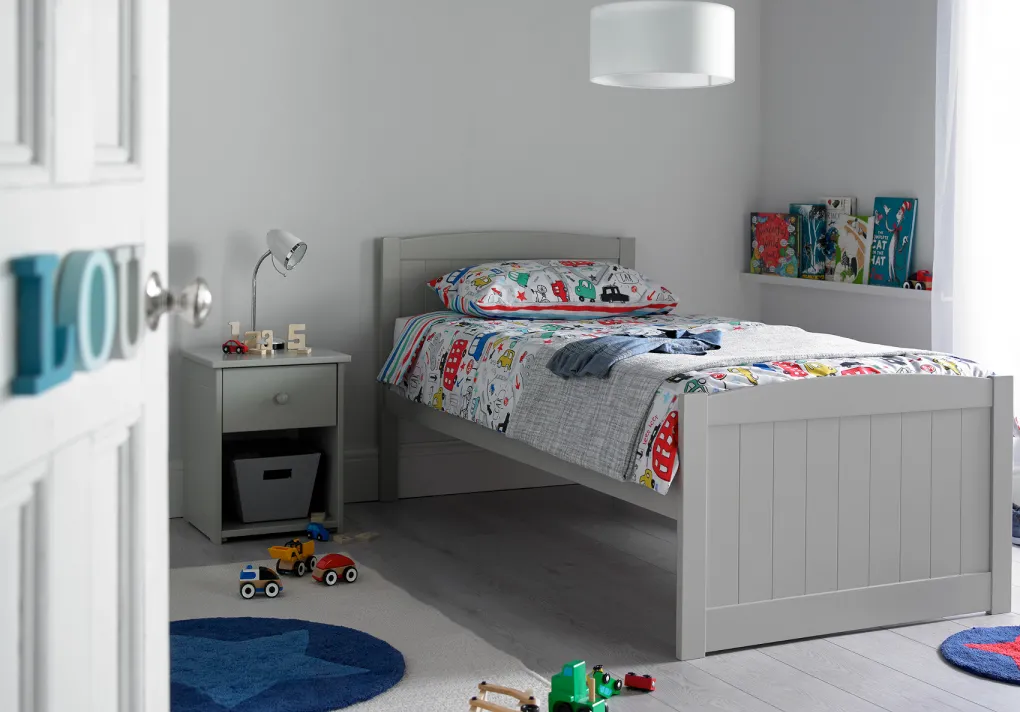 The bed is the most important piece of furniture in any home. Ok, we get it – we're biased! But seriously, we all spend about a third of our day in our bed so why settle for anything less than exceptional?
When you're hunting for your next bed, there's so much to think about from bed height to size, and from colour to storage options that we sometimes skip over a key consideration: would you prefer a wooden bed or a metal bed?
Choosing between a metal frame and a wooden frame can often be driven by individual taste or style but it's always worthwhile considering the benefits each material can bring to your bedroom. Here we have done the hard yards and set out the pros and cons of both wooden and metal beds so you can find the best bed for you.
Wooden Beds: The Pros
Wooden beds have been a staple choice for centuries and for a good reason! Made with top quality materials, a wooden bed can be extremely reliable and provide a stable base for your mattress, contributing to your quality of sleep in a positive way. Wooden beds can also be a more sustainable option as a bed frame.
From a stylistic perspective, wooden beds work well in a variety of bedroom designs. Our Toulon Wooden Sleigh Bed can bring a touch of class to any boho-chic or French inspired sleep space, or add some serious beach style vibes with our Maxistore 6 Door Bed without compromising on storage space.
If you are looking for beds to go in a kids room, there also tend to be more wooden bed frame options out there including bunk beds, like our New England White Bunk Bed, or our Montana Mid Sleep which comes with plenty of under bed clearance for a desk or a space to play!
Wooden Beds: The Cons
The main downside to opting for a wooden bed is that the price tag is likely to be more expensive than a metal bed. If your new bed is made from top quality materials like oak, you should be prepared to pay more of a premium though there are cheaper options such as pine available on the market – however opting to pay less could mean you end up with a lesser quality bed.
Wooden bed frames can also be more susceptible to damage so you'll have to be extra careful if you are moving other pieces of furniture around in your bedroom. Remember little chips and dents in your nice wooden bed frame won't necessarily be an easy fix so make sure to look after it!
If your eyes are fixed on a wooden bed, you'll also have to make sure you check how your wooden bed is being delivered and assess whether or not you'll need a helping hand as they can be extremely heavy when moving into your bedroom.
Metal Beds: The Pros
And now to the competition! Metal beds are an equally popular choice and work perfectly well for sleepers around the world.
Durable and sturdy, metal bed frames are a reliable option in the bedroom and are often very reasonable in price. They are typically lightweight so perfect if you are prone to rearranging your bedroom regularly, a metal bed frame can be moved around at your leisure. Metal beds are also available in a broad range of styles to suit any taste.
If an old school look is your cup of tea, why not transport your bedroom back in time with our Harmony Florence Antique Brass Metal Bed? Or if you're in need of something adaptable that can suit changing styles, look no further than our Halston Black Bed Frame, which can also work perfectly if you're going for an industrial style bedroom.
Metal Beds: The Cons
Although long-lasting, a metal bed frame is susceptible to rust meaning you need to replace parts of your bed, or even the whole of it, which can increase the amount of money you spend on a bed in the long run. A metal bed frame can also become squeaky over time as the metal joints wear down with use – so if you share your bed with your partner and they are a restless sleeper, you could end up facing some annoying squeaky sounds as you try to get some shuteye. So again, make sure you regularly clean and care for your bed to avoid any issues!
Whether you opt for a classic wooden masterpiece like our Malmo White Wooden Bed Frame or are more taken with the sturdy Octavius Black Bed Frame, the choice between wooden and metal beds is a very personal one. Both materials can offer long lasting bedroom solutions, so make sure you consider your own personal taste and budget when you come to select your new bed!
Looking for more inspiration?
If you are looking for some ideas to help you make your decision, check out our extensive collection of Wooden Beds and our exciting range of Metal Beds for some bedroom inspo!