5 relaxing bedroom colour ideas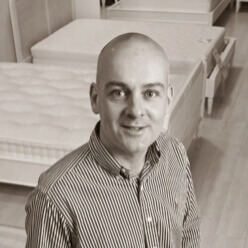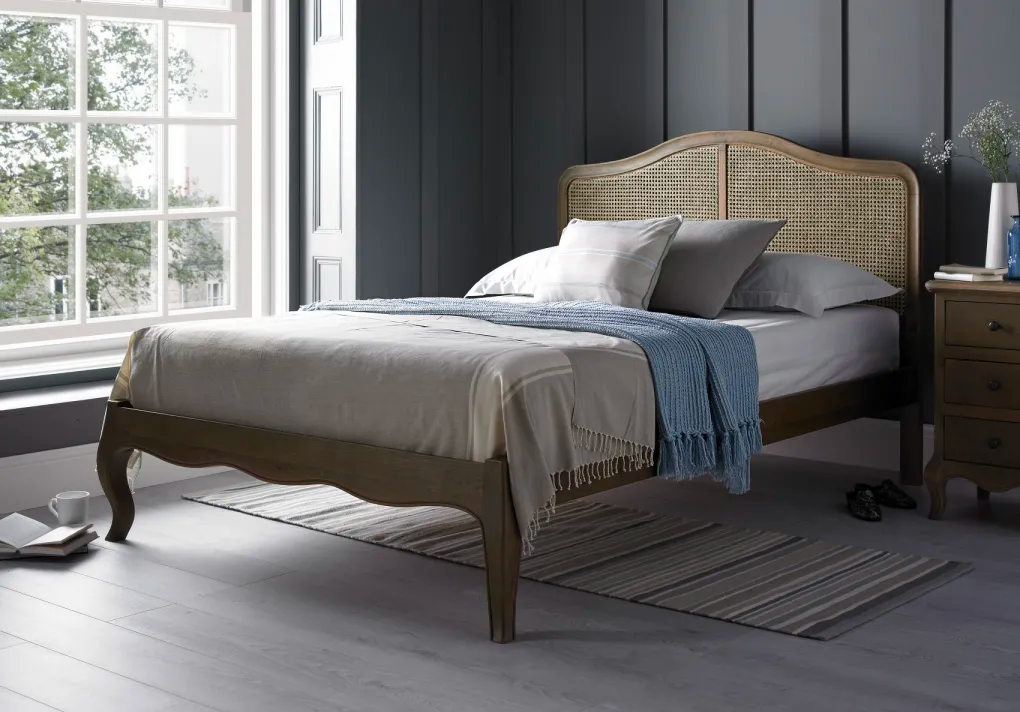 Newsflash – life is busy. So, when it comes to bedtime, you want a soothing sanctuary in which you can wind down and have a good sleep. A great way to ensure you're setting yourself up for the best sleep you can is to make your bedroom a cosy and calming environment that gets you ready for bed. And believe it or not, the colour of your bedroom plays a massive role.
Scientific research has shown time and time again that colours have an overwhelming ability to affect and influence our emotions, moods and behaviours. This means that the colour of your room can therefore impact your ability to relax and impact upon your quality of sleep.
As such, we've put together a guide of the five most relaxing bedroom colours to get you off to a flying start toward peaceful sleep.
What are the best bedroom colours for relaxation and sleep?
Unsurprisingly, bright and bold colours are best avoided when looking to create a calming ambience in the bedroom. Instead, you need to opt for muted tones that call upon nature, calmness and a positive energy flow rather than overly stimulating and energising colours.
Obviously, this is still a very personal thing for every sleeper. Some people may love blues, while others couldn't think of anything worse on their walls! To help you get a better idea of calming colours for your bedroom, we've taken a look at the most relaxing shades across the colour spectrum so you can find a colour that works for you.
Best relaxing colours for the bedroom
From wall colours to soft furnishing shades and more, here are our top picks for the very best relaxing colours for the bedroom.
Blues
Deep and luxurious blues are synonymous with senses of calm, peacefulness and serenity. All you have to do is look to nature to see this sumptuous shade in abundance, from the sky to the sea. Colour experts have suggested that deep blues and lighter sky or duck-egg blues in the bedroom are a fantastic way to create a safe, calm and relaxing space that induces restorative sleep.
Take a look at our Rylee Classic Bed in Cyan for example. Modern, luxurious and oh-so-sleek, this stunning bed is made all the more cosy and calming by its rich blue colour palette.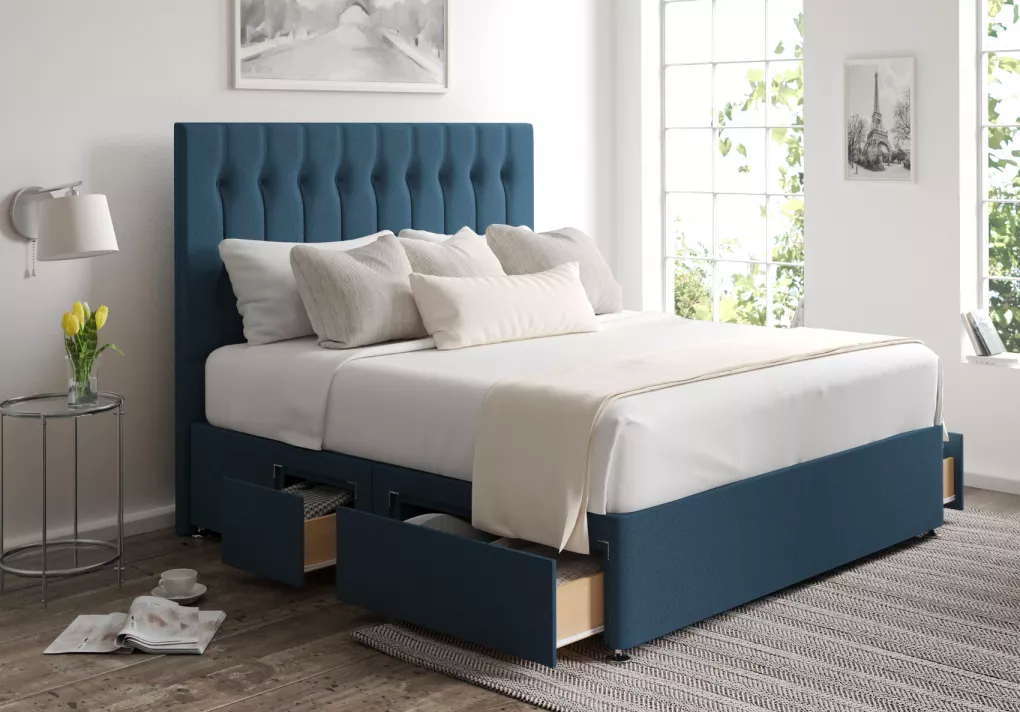 Greens
Speaking of nature, no colour brings the outside in quite like green. Simply by association, the right shade of green promotes a calming, relaxing effect in any bedroom. Stay away from bright greens and instead go for those you would find outdoors – think sage and forest greens for the most advantageous results. These colours tend to be much more tranquil and muted, making for a cosy environment for deep and refreshing sleep.
Our Dorchester Hugo Ottoman TV Bed in Bottle Green is the perfect example of how green can inject both a tone of refinement and relaxation in a bedroom. Incredibly inviting and warming, this deep shade of green makes you want to climb in and snuggle beneath the sheets after a long day while also making a strong design statement.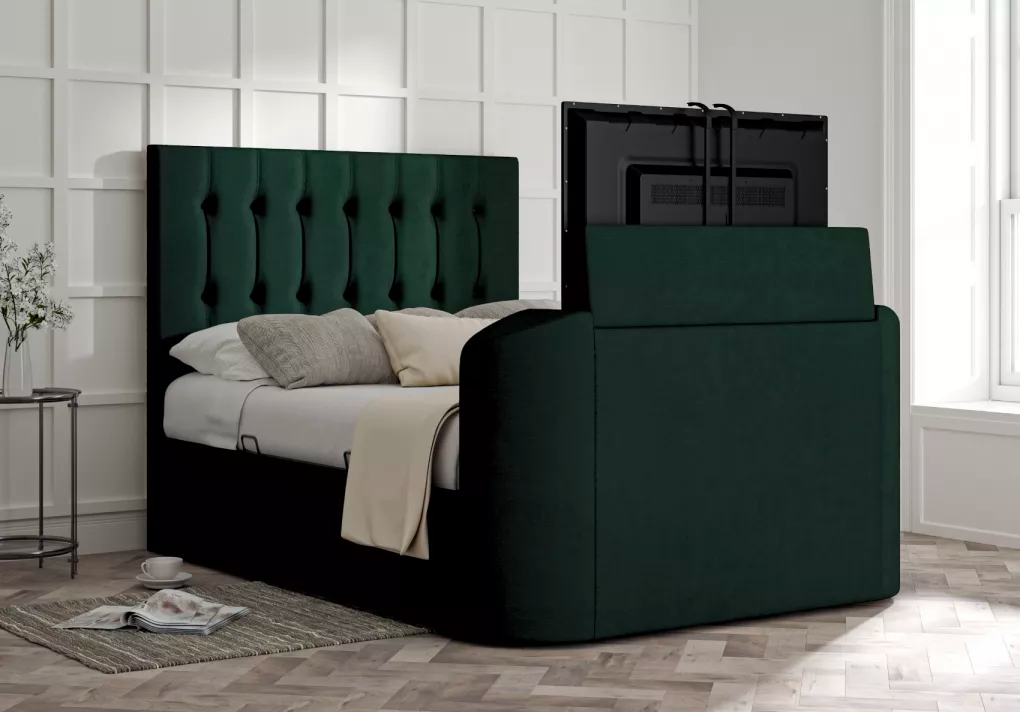 Whites
The shade of purity, cleanliness and peace, white is a staple classic which should never be overlooked in the bedroom. And while some may dismiss white as 'boring' and one dimensional, they couldn't be more wrong – there are actually over 150 shades of white to explore! If your idea of relaxation is a clean and crisp space in which you can unwind, white is the bedroom shade for you as they are both bright and soothing. Plus, white also acts as the perfect canvas for you to add a colour pop or two in your bedroom furnishings, giving you the opportunity to get creative!
Perfect for any white relaxing bedroom colour aesthetic is our Liberty Rattan Wooden Bed. Inspired by French design, this bed frame is finished in an antique white paint with stunning rattan detail for added texture and interest. Promoting peace of mind and a good night's sleep, the Liberty Rattan bed fits into a wide range of calming bedroom decors to suit your personal taste.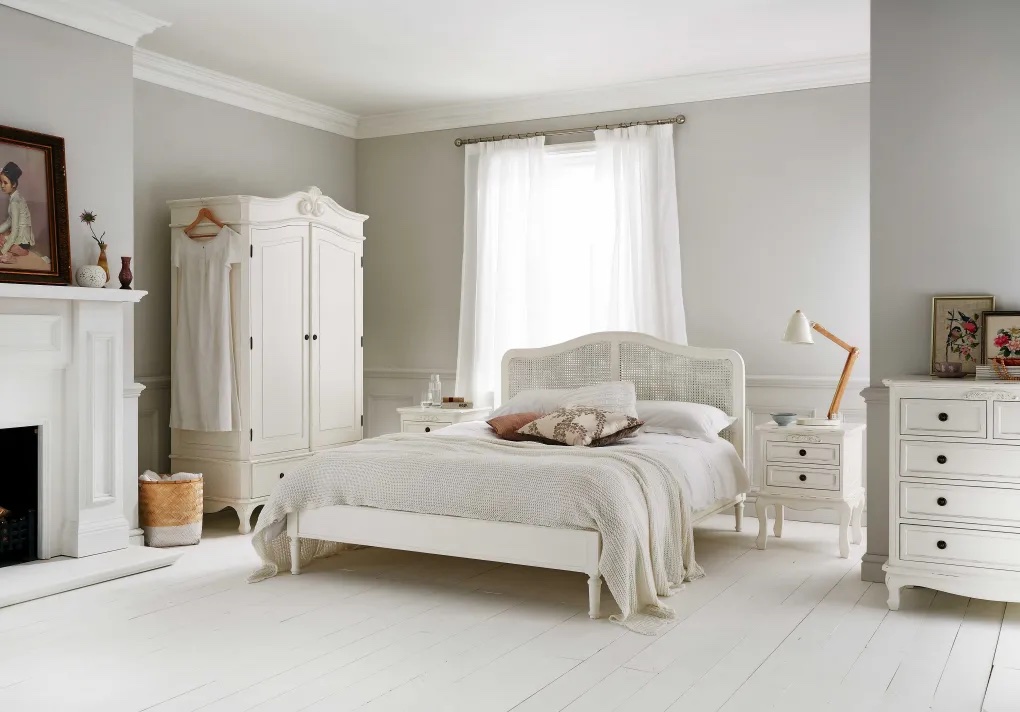 Browns
Evoking notions of nature and cocooning calmness, browns and beiges are a great and warming choice for the bedroom as they look both relaxing and effortless. Simple, serene and peaceful, natural brown shades are sure to leave you feeling happy, relaxed and secure in your sleeping environment. Whether incorporated on your walls or through natural material upholstery and wooden furniture, you really can't go wrong.
A harmonious balance of beauty and elegance, our Amelia Oak Bed is a calming centrepiece to any relaxing bedroom design. Its gorgeous oak frame has been expertly crafted and paired with a stylish linen-style fabric for additional softness and texture within this timeless sleigh bed design.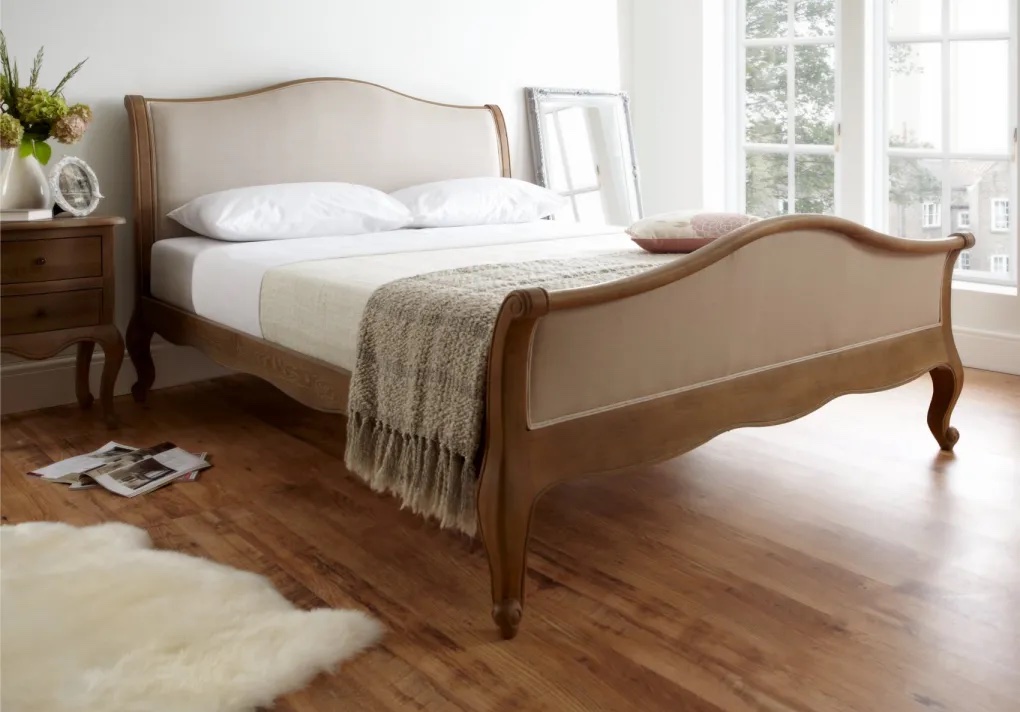 Pinks
Don't be fooled, we're not speaking about hot barbie pinks here. Instead, think soothing tones of dusky and pale pinks for ultimate relaxation. Not only are these muted tones of pink warming and sumptuous, they are also extremely tender and on-trend. Light pastel pinks are especially calming for those who lead busy and hectic lives, as the colour emits a sense of sweetness and serenity that carries mood-boosting qualities and looks just as good on the walls as it does in soft furnishings.
If you're after a pink bed that's as cute as it is calming and classically-designed, look no further than our exceptional Lilly Upholstered Bed. Featuring an opulent deep-buttoned and cushioned headboard, this elegant bed frame is lovingly upholstered in a soft pink velvet for added comfort and repose.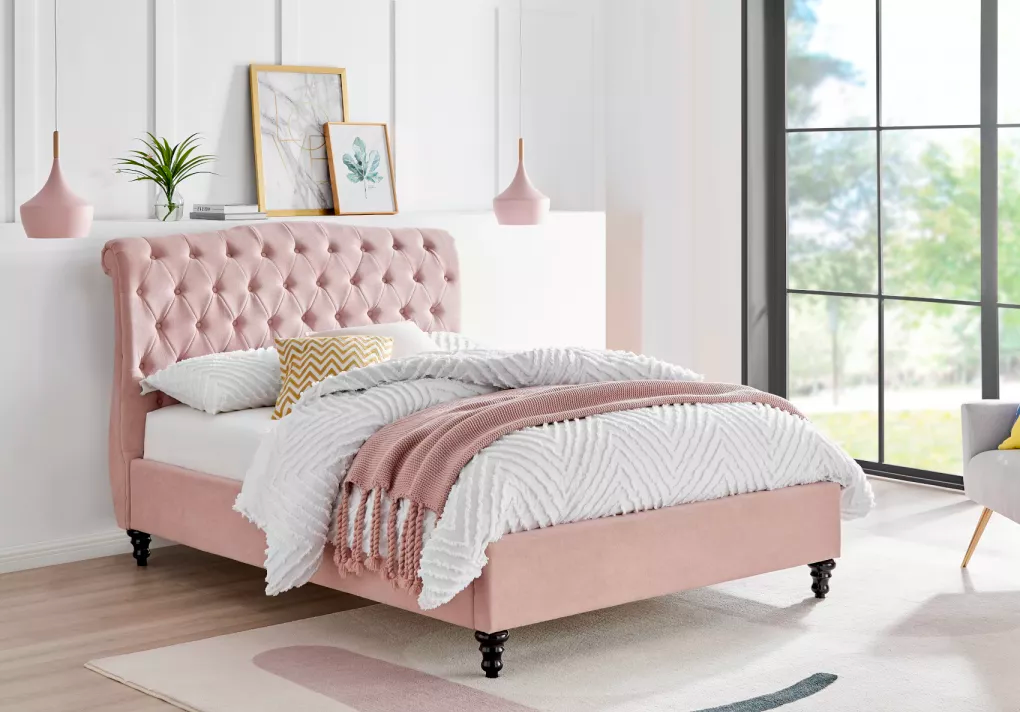 Looking for more bedroom design inspo?
Check out our advice and inspiration blog for all the best hints and tips for your bedroom design. From Feng Shui Ideas to Space Saving Bedroom Ideas and much, much more, we're sure to have something to have you dreaming big!