Feng shui ideas for your bedroom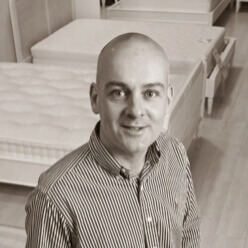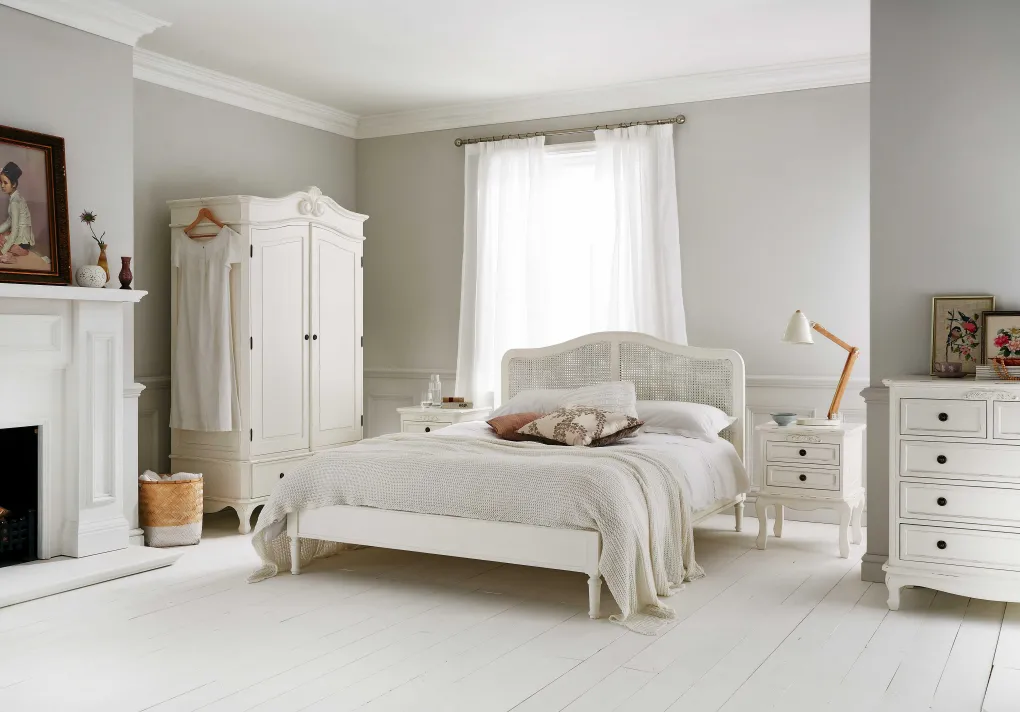 Feng shui ideas for your bedroom
As the nights draw in, it's more important than ever for our bedrooms to become a sanctuary: a cosy haven of rest and relaxation that eases the stress of modern life and ensures you always sleep soundly.
The ancient Chinese art of feng shui promises to bring balance, calm and good energy to your bedroom – and it's not as tricky as you might think. Here, we've rounded up several simple tips and tricks that you can apply to your bedroom design scheme right away. Prepare for positive vibes all round!
What is feng shui?
Developed over 3,000 years ago in ancient China, feng shui is the art of arranging furniture and objects in your home to create a sense of balance and harmony. It basically comes down to creating a home that's completely at one with nature.
The words 'feng' and 'shui' literally translate to 'wind' and 'water', and the concept stems from an ancient Chinese poem which describes the perfect living conditions. The poem mentions gentle winds, bright sunshine, clear waters and lush trees – we feel calmer already, don't you?
According to the art of feng shui, adjusting the orientation of the furniture and objects in your home encourages positive chi (energy flow) and can help to bring you health, prosperity and happiness. Sign us up!
How to feng shui your bedroom
If there's one room in your home where it's particularly important to achieve tranquility and balance, it's the bedroom. As the average person spends one third of their lifetime asleep, creating a soothing sleep-space can do wonders for your emotional and physical wellbeing.
According to feng shui philosophy, when you're asleep you're in your 'yin' or 'passive' state, and need to be surrounded by as much positive energy as possible. Though feng shui techniques vary, there are several sure-fire design rules that you can apply to your bedroom for maximum good energy flow – from saying goodbye to clutter and choosing a statement headboard, to rearranging your bedroom furniture the feng-shui-way.
Not only will your bedroom feel altogether more inviting and harmonious, but you'll also create a well-rounded design aesthetic with increased symmetry and balance. It's a win-win!
5 fabulous feng shui ideas for your bedroom
1. Command attention with a statement bed
According to the rules of feng shui, your bed is the most important piece of furniture in your home – it's where you spend a third of your life, after all! So, while feng shui bed positioning is key, it's also vital you choose a beautiful bed design that reflects both you and your personality – whether that's a natural wooden frame, a sumptuous upholstered design or a statement, antique-style sleigh bed.
For maximum positive vibes, the ultimate feng shui bed position is called the 'commanding position'. This means that when you're sitting up in bed, leaning against the headboard, you should be able to see the bedroom door, without being directly in-line with it. According to feng shui, positioning your bed in this way can help you to feel more stable, balanced and secure.
2. Declutter under the bed for energy flow
Tempting though it may be to hide away the odd box or suitcase, according to feng shui, underbed clutter can block the flow of energy that's crucial to a restful night's sleep.
But don't fret – there is a solution! You can't beat an ottoman bed for stylish yet practical bedroom storage, and our Kaydian Accent Upholstered Ottoman Storage Bed has plenty of space for safely housing spare bedding, blankets and your out-of-season wardrobe. Plus, there's space underneath for that all-important energy flow. Phew!
Our Kaydian Accent Upholstered Ottoman Storage Bed has plenty of handy storage space.
3. Establish stability and support with a beautiful headboard
A shapely headboard will not only make a stylish statement (and provide a comfy backrest when reading in bed), but it can also help you to feel more grounded, stable and supported.
Feng shui suggests placing your headboard flush against a wall for maximum support and choosing a solid design, rather than one with bars or slats which may make you feel 'imprisoned'.
You could go simple with the softly curving Blenheim Floor Standing Upholstered Headboard, create texture with a button-backed Madison Floor Standing Upholstered Headboard, or feel cocooned and cosy with our luxe Chesterfield Winged Floor Standing Upholstered Headboard.
Feel cosy and cocooned with our Chesterfield Winged Floor Standing Upholstered Headboard.
4. Invest in a new mattress to feel calm and connected
Nothing beats sinking into a comfortable mattress after a long day – whether it's a supportive pocket sprung, or a marshmallowy body-moulding memory foam and latex number.
The art of feng shui suggests that an ultra-comfy double mattress is a great investment, as it can help you to feel connected to your partner and ensure that you always snooze soundly! It also advises avoiding twin mattresses with zips or joins, as these can make you feel divided.
5. Create symmetry and balance with matching bedroom accessories
From matching bedside tables and lamps to a harmonious arrangement of scatter cushions, the feng shui school of thought explains that symmetry in your bedroom leads to balanced energy.
Why not opt for a pair of our farmhouse-style Tiverton White Two-Drawer Bedside tables, topped with vintage table lamps? Or go sleek and minimal with two Ice High Gloss Bedside Drawers and a set of elegant brass wall lights? Just remember that it's important to have plenty of space around the bed to let that positive energy flow!
A matching pair of our Tiverton White Two-Drawer Bedside tables would create symmetry and balance.
On the hunt for a stylish headboard? From elegant curved designs, to sumptuous button-backed numbers, we've got you covered with our beautiful range of headboards in a range of sizes.