Parent or Pawrent? How to avoid restless slumbers and get the best night's sleep possible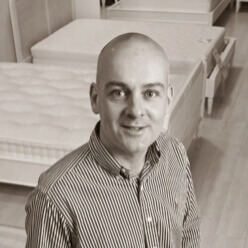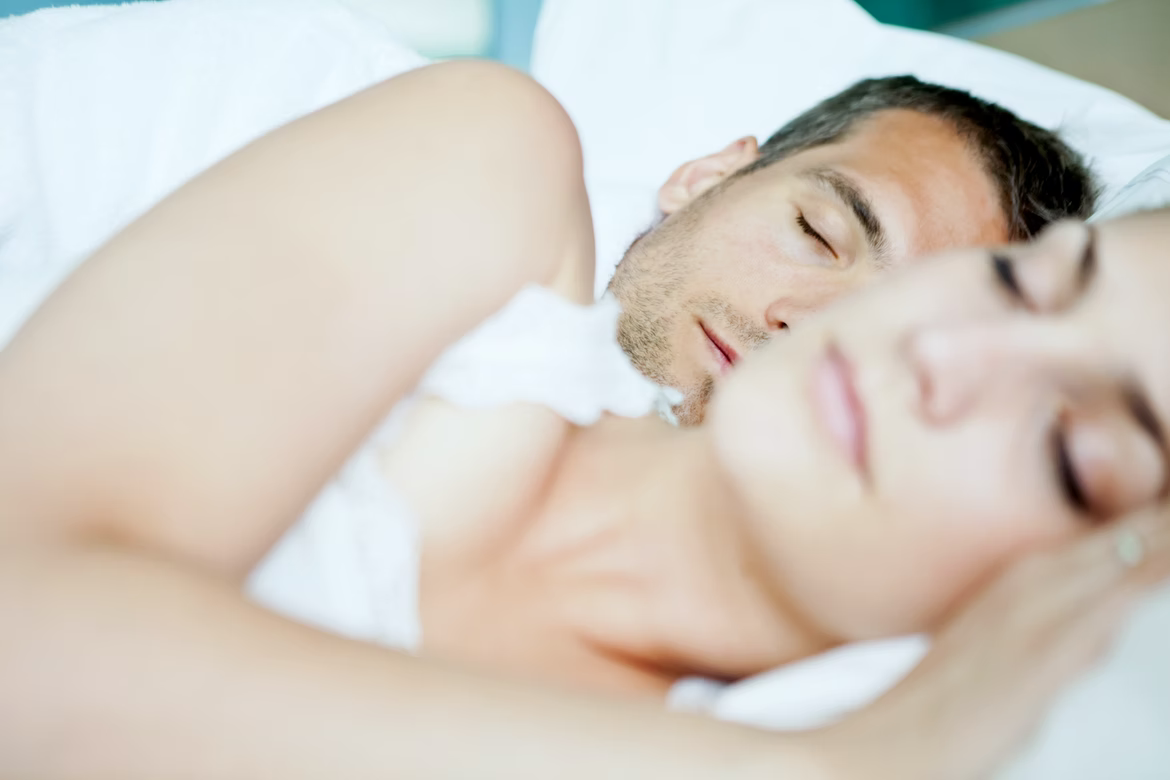 Have you recently welcomed a new family member into your home? If so, it might be time to kiss goodbye to leisurely lie-ins and indulgent afternoon naps. Whether it's a fluffy puppy or a newborn baby, introducing a fresh face into your daily life can have a serious impact on your sleeping routine.
Here at Time4Sleep, we're always striving to offer our customers the best possible advice to ensure the soundest night's sleep - parents and 'pawrents' are no exception! We recently carried out some extensive research to find out just how many hours of sleep new puppy owners and new parents alike are losing.
Over the course of two weeks, using a sleep study and a retrospective survey, we were able to analyse the sleep of new puppy owners, alongside that of new parents to a three-week-old baby. According to our research, we discovered that parents and pawrents lose roughly the same amount of sleep each night, however parents have to endure this disrupted pattern for a much longer period of time.
We discovered that the average amount of sleep lost for new puppy parents is 3 hours per night, meaning that you're likely to lose up to 42 hours of sleep over the predicted 14 nights it takes to settle your puppy into sleep training. For parents caring for a newborn, we found that you're also likely to lose an average of 3 hours of sleep a night, but that this is likely to last to 3 months at least, meaning that you could be waving goodbye to 273 hours of sleep during that time. Read on to see some of our key findings:

This work is licensed under a Creative Commons Attribution-ShareAlike 4.0 International License
Whether you're welcoming home a fluffy friend or a fresh-faced baby, catering for a younger family member can really strip you of some serious sleep. Jonathan Warren, director and bed specialist here at Time4Sleep, has partnered with Lisa Artis, Deputy CEO at The Sleep Charity, to pull together some expert advice on how to make your sleep environment as comfortable as possible. Even if you're losing hours, it's integral that the hours you do have are restful ones!
1. Stick to your space
Lisa says: "If you're having difficulty sleeping as a new parent, one of the first things to look at is your bedroom. You need the right environment to get a good night's sleep."
Jonathan explains: "As a new parent or pawrent, it can be easy to drop off for an impromptu nap at any given opportunity - and that, of course, is encouraged. However, just as the new family member is settling into a routine, it's also important to create a familiar space for yourself too, one that you also feel like you can unwind in.
Though your sofa may seem inviting, your bed is always the best place to rest your head. I'd advise that, when possible, you use your bedroom as your refuge - this way, you'll start to associate your own bed with switching off and relaxing."
2. Create a clutter-free zone
Jonathan says: "One of the most important ways to feel well-rested and relaxed in your bedroom is to make sure that your space is clutter-free. Whether you're welcoming a new puppy or a beautiful baby into your lives, it's more than probable that you'll need a lot of extra storage space to cater for all the toys, nappies, extra blankets and puppy crates.
Marseille New Oak Wooden Ottoman Storage Bed
For those struggling with storage capacity in the bedroom, under bed storage is a great way to utilise your space and store your belongings. From bedsheets and towels, to tidying away puppy toys or baby clothes, storage beds, such as an Ottoman, help to provide plenty of room without the need to add additional bulky items to your space - such as wardrobes or a new chest of drawers."
3. Be mindful of your mattress
Lisa says that: "Fragmented sleep for weeks, if not months, following the birth of a baby can leave new parents feeling bad-tempered, tearful, forgetful and depressed."
Agreeing with this, Jonathan adds: "When severely stress-laden, it's likely that you'll find yourself tossing and turning during the night. Though all mattresses are designed to do the same job, there are some mattresses that are specifically designed to help avoid broken sleep, by regulating your body temperature."
Generally speaking, a mattress with a high content of natural fillings such as wool, cotton or bamboo is often a great choice for those suffering from poor sleep due to being too hot and bothered, as they tend to be cooler as well as being naturally hypoallergenic.
Other options to consider are new generation elite gel memory foam mattresses that include intelligent temperature regulating technology to help keep you cool in the summer and warm during the winter. These mattresses include a temperature regulating cool gel that adjusts with your body temperature to ensure you're never too hot or cold during the night, allowing you to have a truly blissful night's sleep."
4. Consider your comfort
Jonathan explains: "The first few months of parenting to a new family addition is always tiring - so it's vital that you make your bedroom as comfortable as possible. To ensure a good quality snooze and up your chances of unbroken sleep, I'd suggest purchasing a bed on the larger side.
A king-size bed is more likely to cater to starfishing and splayed out sleep (a habit that you may well be getting into!) and will provide you with enough room for snuggles from your new pup or baby, when necessary. You really can't put a price on comfort!"
5. Control the light
Jonathan says: "There are many factors that can contribute towards a disturbed sleep pattern, such as stuffy bedrooms and uncomfortable quarters. However, a very simple way to maximise your chances of deeper sleep is to minimise any intruding light, especially if you live on a street that has streetlamps or a garden or porch that has an automated light system.
I'd suggest making your bedroom as lightproof as possible by investing in things such as blackout blinds or a sleeping mask. It may seem like a simple move, but these small changes could make all the difference to your routine, especially if you're a light sleeper. Exposing yourself to light during the day to stay alert and then regularly winding down in the dark, will help ease your body into a natural routine. "
In a similar vein, Lisa also suggests that you steer away from strong light before bed. She says: "It may be worth considering investing in dimmer light to avoid bright light waking you up. Also, avoid checking your mobile phone – the blue light emitted from these devices can unconsciously play havoc with the body's circadian rhythms."
6. Introduce sleepy scents
Jonathan says: "In order to make your space as serene as possible, I recommend introducing sensual experiences into your sleeping routine. According to your personal preference, the right scents can help you settle down for sleep and feel calm before closing your eyes. Why not add a diffuser to your dresser, or spritz a lavender sleep spray on your linens before bedtime?"
Lisa insists that you give in to a little alone time before hitting the snooze button, too. She says: "Make sure you get some 'me time' and wind down properly before bed. Take a warm foamy bath, read a book or listen to some soothing music."
Jonathan continues: "Having a warm bath and using soothing oils and scents, such as lavender, can also help you feel relaxed and at ease before bedtime. Appealing to your senses just before you drift off could make all the difference to your sleep cycle."
Case Studies
Puppy vs Sleep...
Jess and Marco Maccio, from Goole, tracked their sleep for two weeks after welcoming home eight-week-old labrador puppy, Vada.
Image: Jess, Marco and Vada Maccio from Goole
With experience as dog owners and parents to two children, Jess and Marco were intrigued to find out just how much sleep they would lose tending to their new pup…
Jess woke up a total of 26 times, waking up twice each night on average. These episodes meant that she was awake for a total of nearly eight hours over the course of the study!
Whereas Marco woke up a shocking 35 times in the first two weeks of welcoming Vada home, waking up 2.5 times a night on average meaning he was awake for nearly nine and a half hours..sleepy yet?
Over the fourteen nights of the sleep study, the couple's sleep ranged from 6 hours 40 minutes for Jess with two awake episodes to 10 hours 22 minutes for Marco with four awake episodes.
Jess slept for an average of 7 hours 35 minutes and Marco for 8 hours 30 minutes and whilst this may appear restful at first glance, Jess and Marco's working from home schedules are to thank for the additional catch up on sleep - something to keep in mind for those looking to adopt a puppy.
The shock of bringing home a new pooch was SO real that on the second day of Vada settling in, Jess's exhaustion had reached such a height that she had to have a morning nap for 40 minutes, as she had been up three times to soothe little Vada the previous night.
Reflecting on the study, Jess shared: "Sleeping overnight with Vada was initially quite tough and if it wasn't for working from home and flexible work schedules I think we would have really struggled with fatigue during the day.
"For those first two weeks we had her in a crate in our bedroom which we think really helped to calm her down as she got used to her new environment.
"Although the transition stage was difficult, she started sleeping through the night at the end of the study. Vada's crate is now downstairs and she is sleeping from 10.30pm until 6.30am."
Baby vs Sleep...
Whilst the first 10-14 nights are likely to disrupt your sleep as a new puppy parent, these turbulent sleep cycles can last much longer with a newborn baby…
As part of the study, we also tracked the sleep of 3 week old Baby F for fourteen nights. Baby F's awake periods during the night (10pm - 9am) ranged from 1 minute to 4 hours 6 mins, yet Baby F still managed to sleep for an average total of 9 hours 29 minutes each night - dreamy!
However, over the course of the two week study period, Baby F woke up a total of 35 times, waking up an average of 2.5 times a night - meaning mum Becky was also awake during this time*!
Waking up a total of 35 times meant that Becky was awake for 2 hours 45 minutes a night on average to soothe Baby F - certainly more than the pup parents.
Becky shared her thoughts on those first few weeks: "We felt pretty lucky with how Baby F slept when he was so young. We had a really good period where he was sleeping 11 hours at night for a period of 4 hours but he has since slipped out of this.
"We did a lot of research before he was born and read a lot about sleep routines. We found being able to nap during the day, whilst he was napping, really helped us too; even if it was just for 30 minutes or so.
"One thing we've always done with his bedtime routine is not allow him to fall asleep on us. He always goes down in his bed awake and alert, so that he's familiar with how and where he went to sleep. We also found that having consistent sleep markers to indicate that it's time to sleep has been really beneficial, for example closing the curtains."
Methodology
The survey was carried out by Censuswide of 1000 respondents who were either parents or dog owners in September 2021. The sleep experiment compared data from Baby F's (who was three weeks old at the time) sleep patterns over the course of two weeks, looking at the number of times he woke in the night, with data from Jess and Marco's sleep patterns over the course of two weeks looking at how many times they woke in the night to soothe Vada (Vada was 8 weeks old at the time and had just been brought home). For the infographic, we asked Jess to share an example of her average wake up times in the night during the study for comparison to Baby F.