What are the Best Beds for Small Rooms?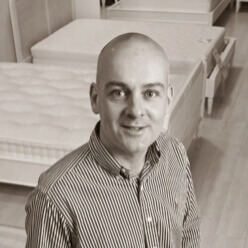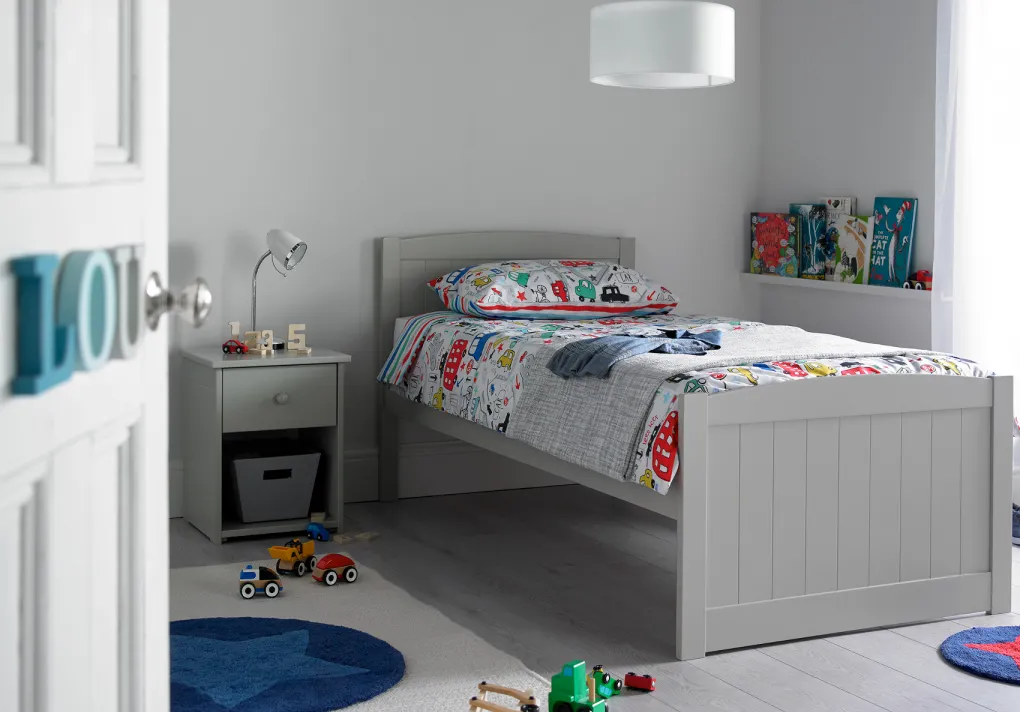 TV adverts marketing new beds often picture huge sprawling mattresses with people jumping onto an inviting looking bed frame. But what should you look for if space is at a premium? Not all of us have rooms, or even homes, big enough to accommodate a king size bed so it's time to think small and to think smart in order to maximise your floor space without compromising on quality when it comes to choosing a new bed.
In this blog, we've taken a look at some key considerations to keep in mind when you are looking for the perfect bed for a small room.
Small Beds
A small single bed is a go to option if you are dealing with a small room. Measuring 90cm by 190cm, a single bed is able to slot neatly into the cosiest of spaces. They are also a great choice for a kids bedroom and to help with the transition away from a crib for your little ones.
Available in a variety of styles, selecting a single bed shouldn't limit your design options. Our Halston Black Single Bed Frame would work well in an industrial-chic space and our Charleston Solo White Bed Frame is a classically elegant bed capable of slotting into a small bedroom.
If you have a little more space on your hands but a double bed is too much of a squeeze, a small double bed measuring 120cm by 90cm could be a perfect fit, like our sophisticated Eden Upholstered Linea Fog Bed Frame. Remember to always get out your tape measure and consult our handy Bed Size Guide before your buy!
Bunk Beds
If your children are sharing a bedroom or your kid often has friends over for sleepovers, a bunk bed could be ideal and will sure to bring bags of happiness to your little ones: bunk beds definitely put the fun into functionality! Measurements for bunk beds can vary so although there are plenty of single bed options out there, make sure you check what your room can accommodate before you buy!
If a bunk bed meets your requirements, our New England White Bunk Bed is a stylish option which works well with any contemporary look and is durable enough to withstand lots of little feet clambering up the ladder! If your small room is home to a couple of kids with a few years between then, then our Montana Triple Bunk Bed could be the space saving solution you have been looking for. You can check out our Bunk Bed Buying Guide if you want to see more!
Day Beds
If being able to lounge around in your small room is a must, a stylish daybed could bring you the best of both worlds. Day beds double up as both a sofa and bed, making them a great choice for guest bedrooms, lounge areas and small rooms alike. From our luxurious Chesterfield Upholstered Day Bed to our Hampton Day Bed, we've got day beds to suit all styles!
Head to our blog on Everything You Need To Know About Day Beds to find out more!
Multifunctional or Space Saving Beds
On top of bunk beds and day beds, there are plenty of beds which incorporate other space saving elements which could help you to maximise the space in your small room.
One way of making the most of what you have got is opting for beds that also act as a neat storage solution. Ottoman beds like our Mayfair Ottoman Silver Grey Velvet Upholstered Bed Frame or beds with built in storage like our Maine White Wooden Storage Bed Frame are great options to consider if you need an extra space to store bed sheets, clothes or toys! Our state of the art TV Beds are also a great space saver, with a built in system that can hide away your TV at the touch of a button.
Aside from storage, you should also consider how tall your small room is. If you have enough space, you could select a mid or high sleeper which provides an area underneath the bed to be used as a play area, as a desk workspace or to accommodate other pieces of furniture. Our Montana Mid Sleeper With Desk and 2 Door Quad Unit is the full package and a guaranteed way to make the most of any small room, providing a work space, storage and a quality bed frame all-in-one! If you are decorating for a child who is on the growing side, then our Modena High Sleeper Bed Frame with Desk could be the perfect fit.
If you are still in need of more space saving inspiration once you've selected your new bed, check out our blog on space saving bedroom ideas for more ideas on how to maximise your space.