How to assemble a divan bed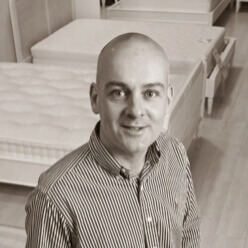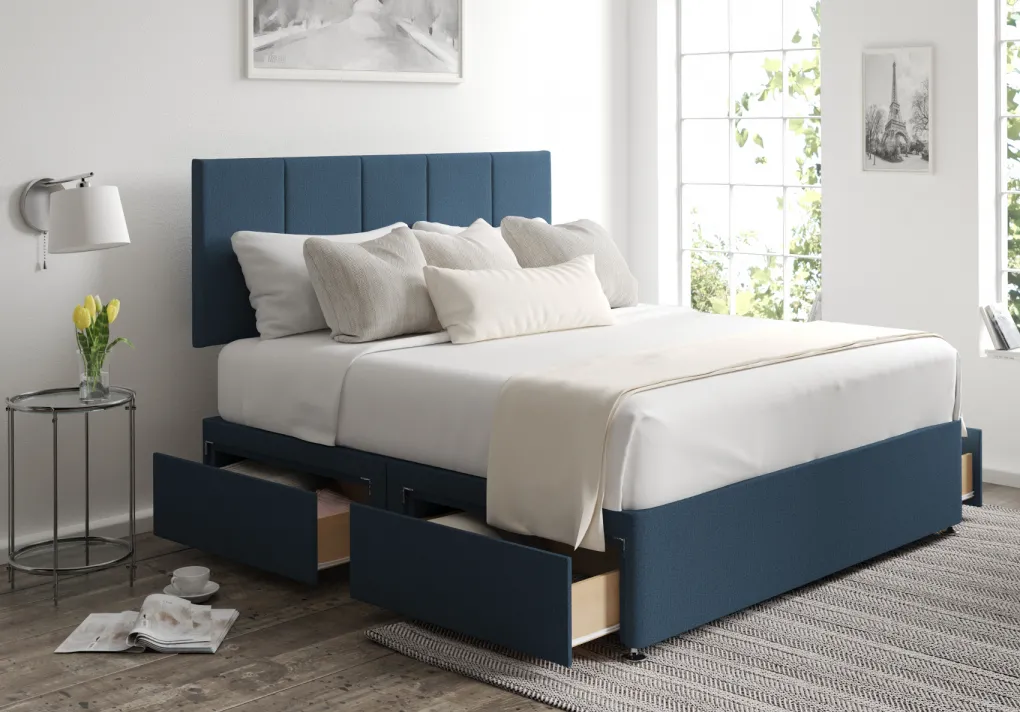 Well, hello there you space-saving aficionado! You've just bought a divan bed and you're ready for years of cosy, sound sleep and sophisticated storage solutions – good for you.
The boxes have arrived, the tool kit's out and you've got your DIY clobber on ready for some serious flat pack action, but there's a problem. How does it all go together? How do you know your foot ends from your headboards? And what the heck is an allen key?!
Don't stress, DIY-er. This is your step-by-step guide on how to assemble a divan bed. You've got this. All you have to do is follow our simple set of instructions and you'll be beneath the sheets (with extras in the drawers) of your divan bed in two shakes of a lamb's tail!
Are divan beds easy to assemble?
It might seem like a daunting task that could threaten to take up your whole weekend, but assembling a divan bed is actually pretty straightforward. In fact, they're the easiest bed of all to put together! Your bed base will more than likely arrive in two halves, meaning you skip all the fiddly frame building steps of more intricate beds and save a whole lot of time.
How to assemble a divan bed in six simple steps
It's time to commence on your divan bed building mission. Before you start, make sure you assemble your divan bed in the room it's intended for and check all packaging to ensure you've got everything you need and no parts are missing.
What will you need?
- Tape measure
- Scissors
- Hammer/Mallet
- A partner in bed-building crime
Remember: The exact assembly method may vary according to the model of the bed you choose, so always follow the instructions provided in the packaging.
1. Make space and set up shop
Open all the boxes and remove their contents in the bed's designated room. You'll need quite a large working space (around 2.5 x 2.5 metres), so make sure you remove any bulky furniture or rugs out of the way before you begin.
2. Check your tools
Have you got everything you need? Have a good read through the entire instruction manual and cross-reference the tools and parts in front of you to the contents in the instructions. To make things easier as you go along, we suggest that before each step of the process, you identify the parts and tools required for that step and have them to hand.
3. Prepare the divan bed bases
It's business time! Turn your bed base units upside down and insert the glides provided into their designated sockets. Do not use a hammer to do this.
4. Secure the connectors
Using the heel of your hand, push the provided connectors into position, securing the divan bed bases into position. This can be a tough call so make sure to use a hammer for this if you need it.
5. Release the drawers
To release the drawers, take your trusty pair of scissors and cut the restraining straps. This might leave things looking a little untidy, so make sure to trim away any excess or frayed strap material. Even if every fibre of your body tells you to rip these straps away with your hands, don't do it! It's almost certain to damage the bed's upholstery.
6. Flip the bed upright
Now, carefully lift the bed and turn it over. This is a two person job.
And that's a wrap. You've built a divan bed, congrats! Told you it was easy.
Divan beds at Time4Sleep
We have a stunning selection of divan beds available at Time4Sleep, from double divan beds to super king size divan beds, four-drawer divan beds and even pink divan beds! Most of our divan beds also have PDF versions of the assembly instructions available from the product pages, so you can see exactly what is required before making your bed choice.
Get in touch if you need any further advice and we'd be happy to help!