Duvet and Tog Rating Buying Guide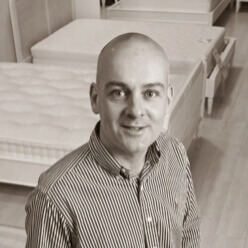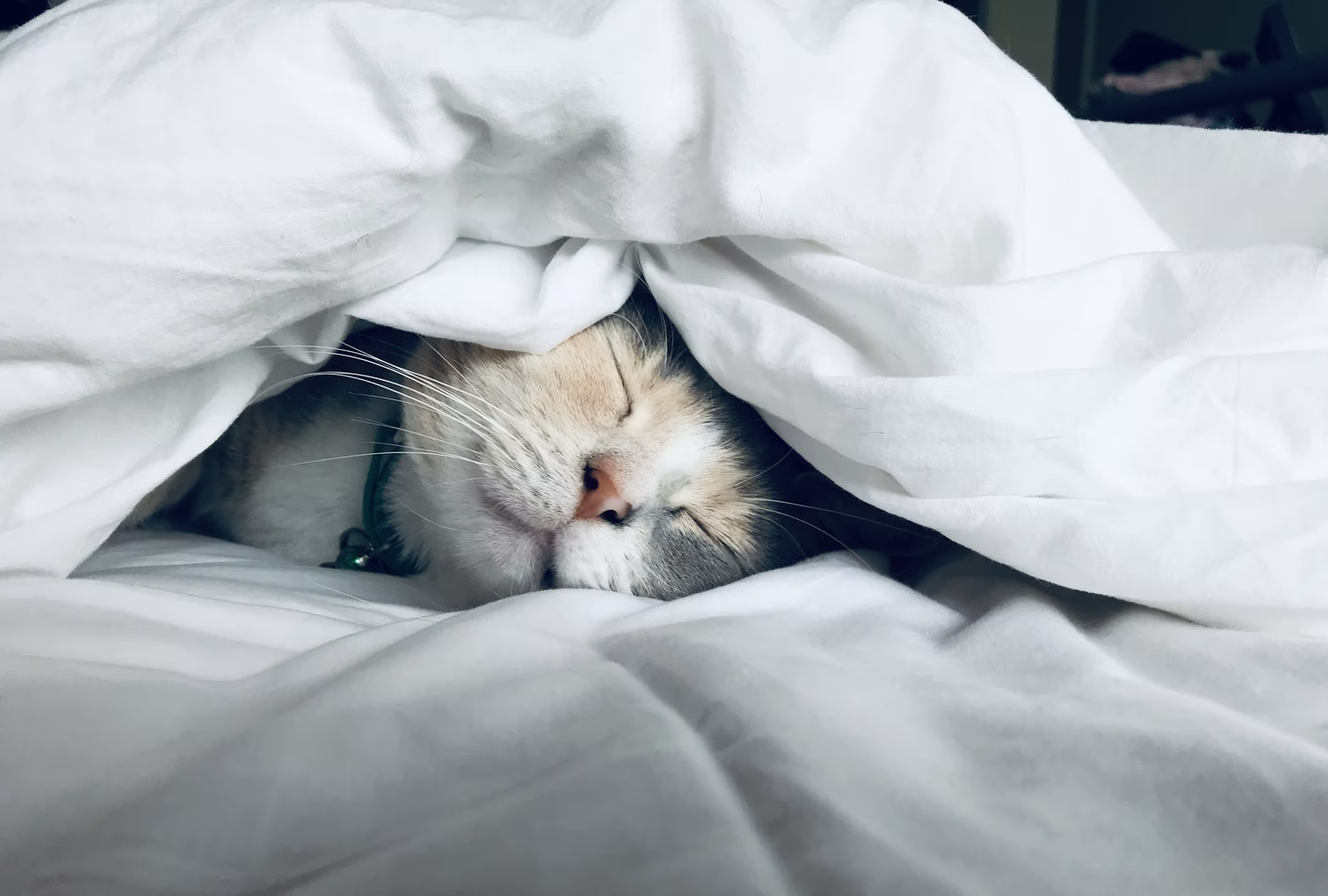 Duvet and Tog Rating Buying Guide
When paired with a top-quality bed and mattress, there's nothing nicer than snuggling under a deliciously cosy duvet! Duvets range hugely in style – from luxurious and pillowy duck down, to hypoallergenic hollowfibre – and choosing design to suit your home and lifestyle can be a minefield.
Luckily, we've done the hard work for you, and pulled together a guide to choosing the ultimate duvet and tog rating for your bedroom. Sweet dreams!
What does tog duvet mean?
The first thing to think about when investing in a new duvet is the tog rating, which is the scientific measure of a duvet's warmth.
The tog rating measures how much air a duvet traps within its fibres, which is what makes it insulating and toasty. Tog ratings start at 1 tog, right up to the super-cosy and warm 15 tog.
What tog duvet should I get?
Whether you prefer to sleep in cool comfort or toasty warmth, everyone's sleep preferences are unique – but the tog guide can give you a rough idea of which duvet you should buy for your bed.
It's also important to consider your lifestyle when shopping for a new duvet. For example, do you live in a Victorian or Georgian house? Older properties often have less insulation and can be colder at night, so it might be worth investing in a high tog, natural duvet. And, do you sleep alone, or with a partner? Another person in the bed means there's more body heat, so you may require a lighter duvet with a lower tog rating to prevent overheating throughout the night.
What tog is a winter duvet?
The higher the tog, the warmer the duvet. So, as we move into winter, we recommend choosing a duvet with a tog rating over 10, to ensure that you don't feel a chill during the colder nights. Or, for a nifty quick-fix trick, you could always pair a lightweight summer duvet (4-7.5 tog) with an all-rounder duvet (a 7.5-10 tog) for extra warmth.
What tog is a summer duvet?
If you find yourself sweltering during the summer months, you'll want to invest in a light duvet so you can sleep soundly whatever the weather! The very lightest tog duvets range from 1-3 tog, but we'd recommend choosing a duvet with a tog rating between 4-7.5 tog for British summer time as these still have enough plumpness for a sound, snuggly sleep.
What is the best filling for a duvet?
There are two main kinds of duvet on the market: natural and synthetic. Synthetic duvets are lighter and cooler, and are great for those with allergies. Whereas those filled with natural materials (such as duck or goose down) are often more insulating. Let's run through their main characteristics.
Natural duvet fillings
Filled with purely natural materials, like feathers and down, natural duvets can be warmer than their synthetic counterparts. They are also more breathable, and reduce the moisture that's trapped inside the duvet as we sleep. Thank you, Mother Nature!
Down-filled duvets
Soft, fluffy and ever-so cosy, down-filled duvets are among the most luxurious out there, and are highly regarded for their warm yet breathable qualities. Down feathers come from ducks and geese, and are the super-soft insulating feathers underneath the bird's main protective layer of feathers.
Feather-filled duvets
Feather-filled duvets are similar to down, except the duck or goose feathers come from the outside of the bird and contain quills (the stiff fibre in the middle of the feather). This can give the duvet a weighty, more sumptuous look, which is lovely for showing off statement bedding. Some duvets are also made with a mixture of down and feather fillings.
Silk duvets
In the market for a luxurious natural duvet, but also suffer from allergies? Silk could be the answer. It's super breathable and aids body temperature regulation by trapping warm air next to you in the winter and drawing it away in the summer. Result!
Wool duvets
Another hypoallergenic option for allergy sufferers, wool duvets work in a similar way to silk. Their woollen filling means that the duvet retains more air, which gives them a comforting, weighty quality.
Synthetic duvet fillings
Excellent for shoppers on a budget, synthetic duvets are long-lasting and designed to mimic the fluffiness of down and feather designs (they're also brilliant for allergy sufferers, too). They aren't quite as breathable as natural duvets, but require less filling to reach the minimum tog rating, so are often thinner and lighter.
Microfibre duvets
Made from one of the lightest fibres on the market, microfibre duvets are tightly woven to ensure that you get maximum warmth from the filling. Most microfibre duvets also come with a handy hypoallergenic coating and are washing machine safe, too.
Hollowfibre duvets
Ever wondered what hollowfibre duvets are made from? The clue is in the name – it's a synthetic fibre with a hole in the middle, which traps warm air to keep you snug at night. They're also hypoallergenic and can be washed at home.
What duvet size should I get?
Chilly toes from a duvet that's the wrong size? No thank you! When choosing a new duvet, it's important to ensure that it's the correct size for your bed. As a general rule, your duvet should be around 20-30cm longer than your height.
The duvet size that you choose will usually be determined by the size of your bed but, if you find yourself constantly fighting over the duvet with your partner at night, it might be worth going up a size! King size duvets are perfect for extra snuggly coverage, whereas doubles are great for guest rooms. Single duvets work well on children's beds, or for adding an extra layer of warmth to a double or king size duvet, like they do in Scandinavia.
Top tips on how to clean your duvet
Though we all wash our bedding on a weekly basis, it's easy to forget that our duvet can benefit from a trip through the washing machine from time to time (around once a year will probably suffice).
First things first, take a look at your duvet's label for any specific washing instructions. Most duvets with synthetic fillings are washing machine and dryer safe, but it's always best to double check.
As a general rule of thumb, the best way to wash a duvet cover is on a cool cycle (30 degrees, for example) with a non-bio detergent and a tennis ball in the drum, to ensure that the fibres stay fluffy. It's important that the duvet is dried fully (either outside on a washing line, or in a tumble dryer) before using it on your bed.
Need a beautiful bed to go with your duvet?
Now that you've found a cosy duvet to see you through the winter, it's time to track down a beautiful bed to match! Take a look at our stylish collection of king size, double and single beds and bed frames.